La Jolla health company conducting COVID-19 antibody testing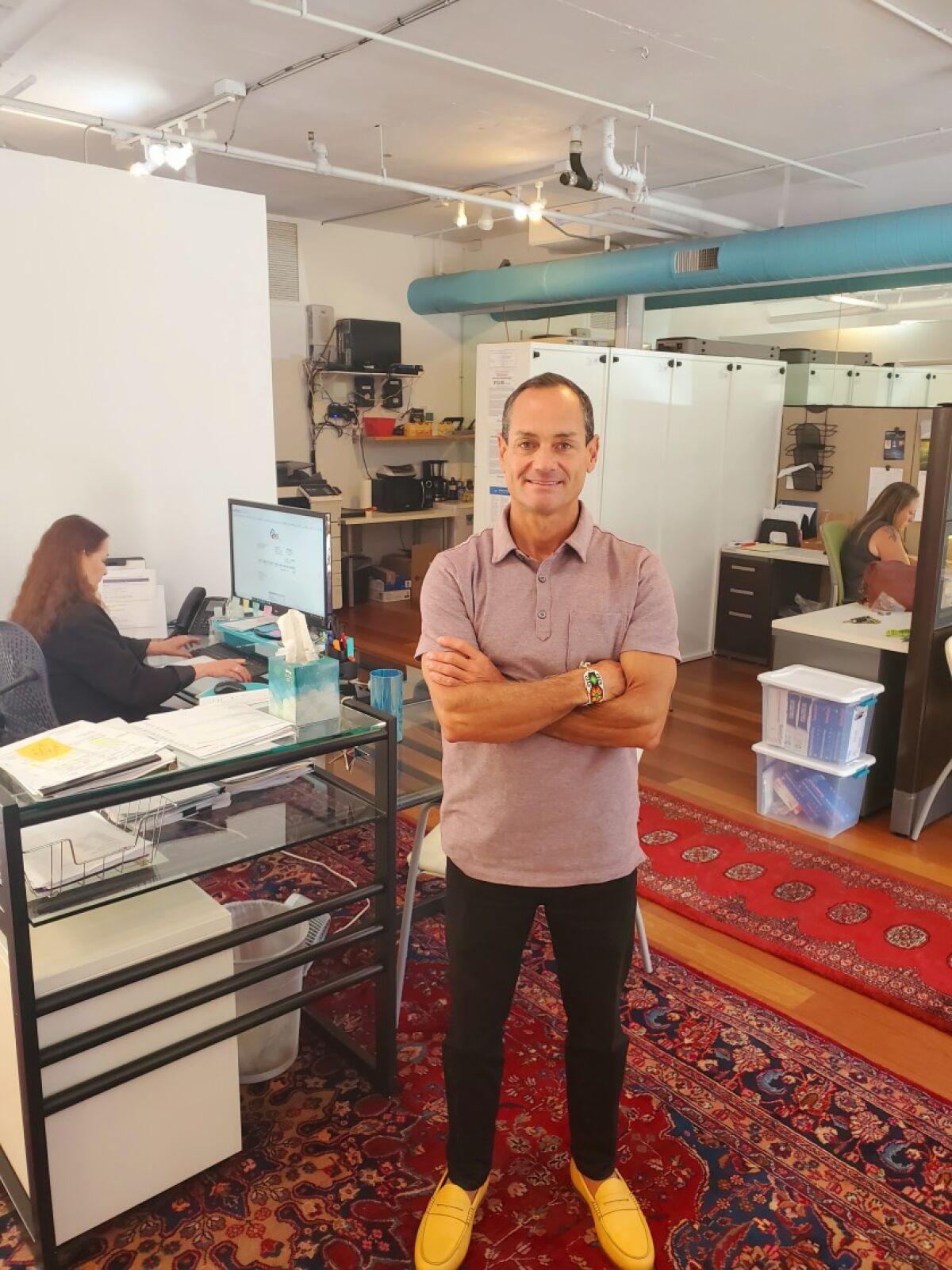 Using a newly developed antibody test, a La Jolla-based health and wellness company is trying to help employers safely return their employees to the workplace.
Businesses are slowly starting to reopen as government officials relax public health guidelines designed to stop the spread of COVID-19, the disease caused by the novel coronavirus.
"The struggle has been that there's no normalcy and people want to go back to work, by and large," said Jeffrey Sternberg, CEO of Discovery Health Services. "We really feel good about the fact that we've now found a way to develop a program to help companies open back up."
The testing that the company is offering was developed by UC San Diego Health and Poway-based Diazyme Laboratories. It uses blood samples to detect the presence of two classes of antibodies, and can reveal whether someone has been infected with COVID-19, even in cases where they did not experience any symptoms.
Whether antibodies guard against reinfection by COVID-19, and for how long, is still under investigation, according to the Centers for Disease Control and Prevention and the World Health Organization. Other doctors and scientists are optimistic that antibodies do provide immunity to COVID-19, citing precedent from the ways antibodies prevent reinfection from other coronaviruses. If antibodies do provide immunity to COVID-19, employers can configure their work spaces to reduce the risks of infection for employees who don't have antibodies.
When a company enlists Discovery Health Services, that company's employees submit to the testing at their worksites. In addition to antibody testing, Discovery can also provide PCR testing, which shows whether the person being tested is currently infected. The company's clients include workers in the medical and biotech fields, and law firms.
Sternberg said the accuracy of the test offered by Diazyme is "much better than anything we'd seen."
"The Diazyme test really knocked our socks off," he said. "We thought it was the best we've seen."
Discovery Health Services has tested approximately 20,000 employees who are going back to work in San Diego, he added.
"They want employees to feel like they can get some breathing room where work is the one place perhaps in the day that they don't have to arrive and have such a change to what would be their normal access," Sternberg said.
Sternberg also said the company hired about 70 health care workers to provide temperature screenings to employees as they arrive to work. According to a county health order, all essential businesses and reopening businesses have to conduct temperature screenings of employees as they enter the workplace. Employees with temperatures of 100 degrees or more aren't allowed to enter.
"It's one more way for employers to welcome people back and try to create that sense that the workplace is a bit of a safe environment," he said. "Hopefully they can get back to being productive and feeling more at ease there."
Discovery Health Services is working with organizations in Poway, Rancho Bernardo, North County, downtown San Diego, South Bay and other areas throughout the county. The company is also operating in multiple other states and will continue to scale its efforts.
Discovery Health Services typically offers weight loss programs, smoking cessation and other health and wellness services for employers.
Sternberg is also the founder and CEO of KOI Wellbeing in La Jolla, which will offer the same type of antibody testing to any individual who's interested.
"We don't really see a point at which we'll be limited," Sternberg said. "Our intention is to continue going."
For more information, visit discoveryhealthofca.com and koiwellbeing.com.
Get the Del Mar Times in your inbox
Top stories from Carmel Valley, Del Mar and Solana Beach every Friday for free.
You may occasionally receive promotional content from the Del Mar Times.