SEA lowers rate discount to 1%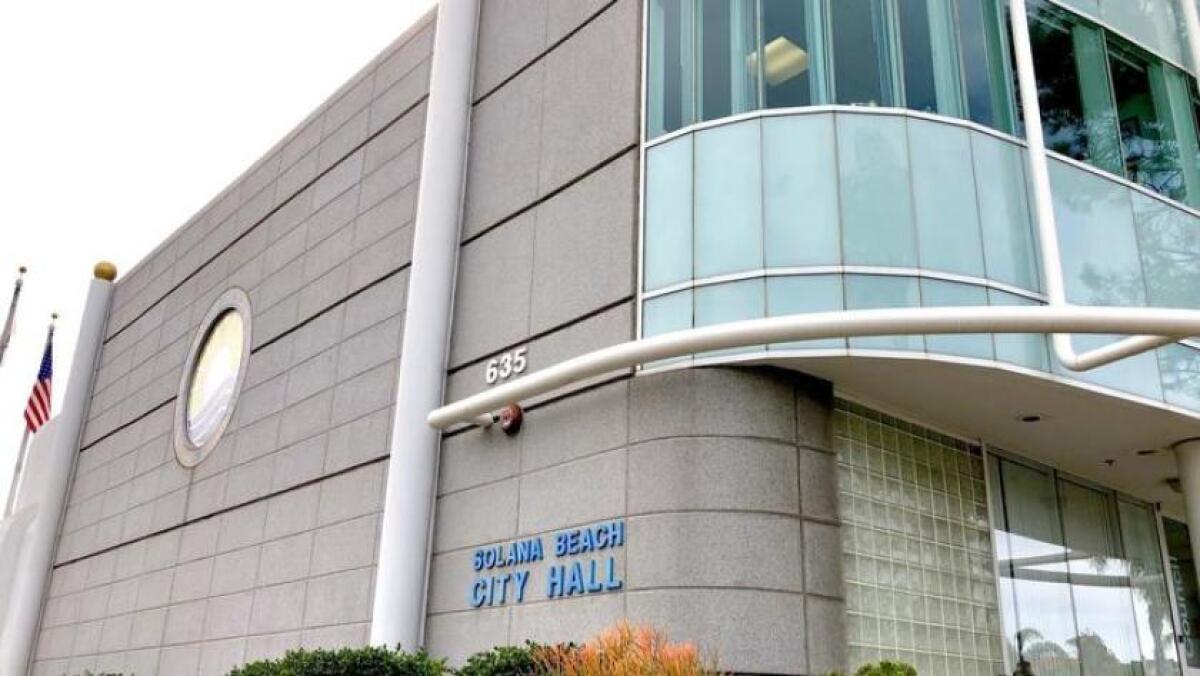 The Solana Energy Alliance will begin providing a 1% rate discount to customers, compared to what they would pay San Diego Gas & Electric, instead of the 3% discount that the agency had been offering.
Solana Beach City Council members unanimously approved the rate change, which will be applied as of the beginning of April, at their May 13 meeting.
The Solana Energy Alliance will continue providing energy that is 50% renewable and 75% carbon free. During their previous meetings, council members indicated that they wanted to reduce SEA's percentage discount over SDG&E from 3% to 1% in order to maintain the same levels of renewable and carbon-free energy.
"It has been a huge step forward in meeting those climate action plan goals," Solana Beach City Manager Greg Wade said.
An alternative option would have been to reduce the renewable and carbon-free percentages of the default energy supply to maintain a greater discount. But council members have said the discount was secondary to meeting the city's climate action goals.
Due to market and regulatory changes, the SEA could no longer offer a 3% discount on 50% renewable and 75% carbon-free energy without a projected negative cash balance in the next fiscal year, according to a city staff report.
When the Solana Energy Alliance launched a few years ago, it was the first Community Choice Energy program in the county and in San Diego Gas & Electric territory. CCEs allow cities to join together to offer their residents and businesses a higher percentage of renewable energy at rates slightly cheaper than they can get from their traditional utility. CCEs also typically offer customers up to 100% renewable energy at higher cost, when compared to the base product of an investor-owned utility such as SDG&E.
SDG&E also plans to eliminate its usual summer and winter seasonal rates beginning June 1. If that plan moves forward, SEA staff will determine whether there needs to be another rate adjustment.
SEA staff is also working to better understand how the COVID-19 crisis will impact the energy market. Since the shelter-in-place and other public health orders have been in effect, residential usage is up and non-residential usage is down throughout California, according to the staff report. More information will be available next month.
After forming a Joint Powers Agreement with the cities of Del Mar and Carlsbad, Solana Beach and SEA customers will transition into the newly formed Clean Energy Alliance. Solana Beach Councilwoman Kristi Becker represents the city on the three-member CEA board of directors.
The CEA is scheduled to begin delivering energy to customers next year.
Get the Del Mar Times in your inbox
Top stories from Carmel Valley, Del Mar and Solana Beach every Friday for free.
You may occasionally receive promotional content from the Del Mar Times.