CCA student Ethan Chang wins first place in Scenario Writing at California FPS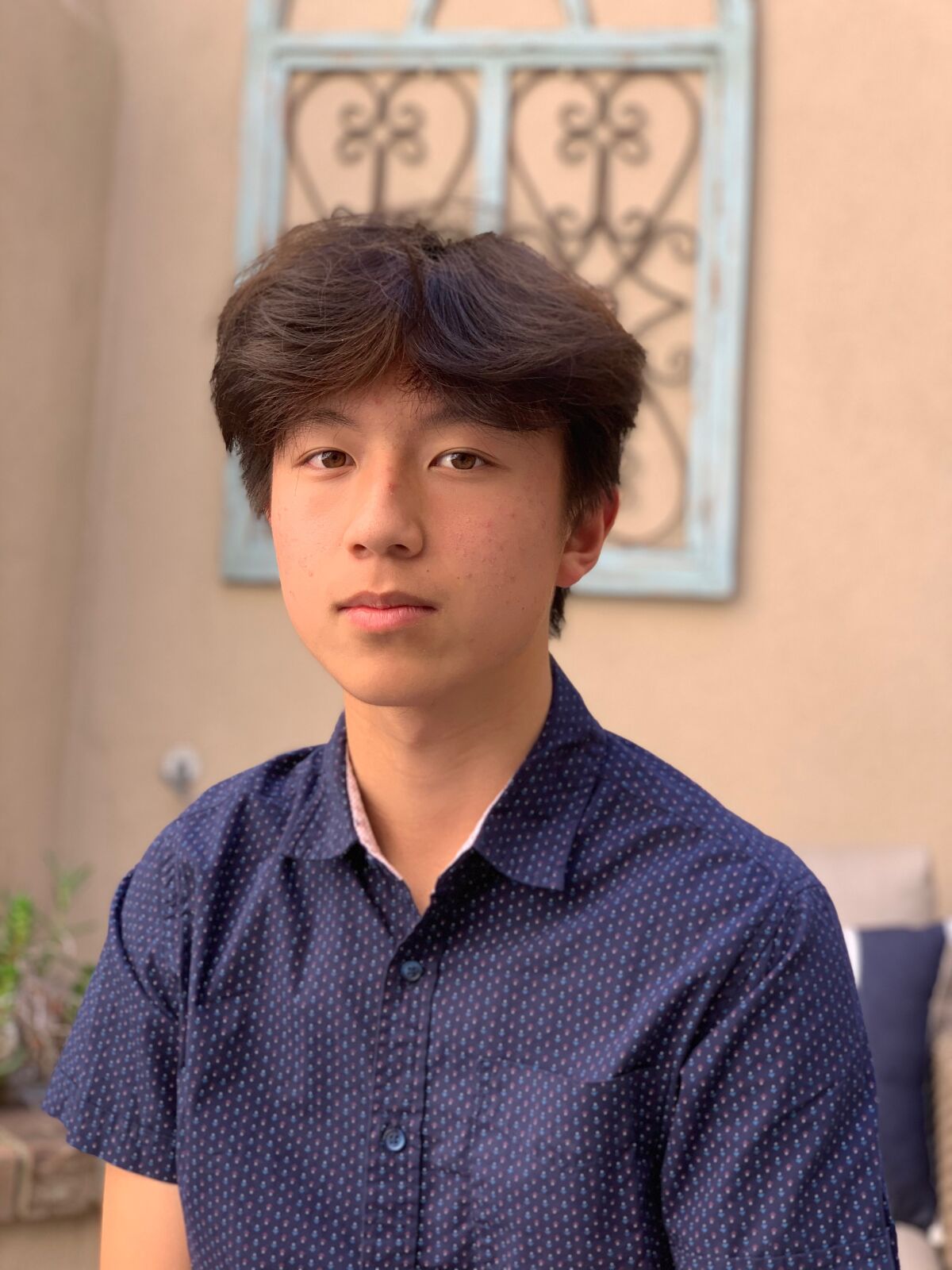 At the recently held California Future Problem Solving (FPS) State Bowl, Ethan Chang, a Canyon Crest Academy sophomore, won first place in the Senior Division of Scenario Writing. Ethan also took 8th place in the Senior Division of the 2020 International Scenario Writing Competition.
"The genius of the future will be the creative mind adapting itself to the shape of things to come."As Dr. E. Paul Torrance, creativity pioneer and FPS founder envisioned, Future Problem Solving Program, which was developed in 1974, is an international program involving tens of thousands of students annually from around the world. With the mission, "To develop the ability of young people globally to design and achieve positive futures through problem solving using critical and creative thinking," FPS provides key components which teaches critical and creative thinking, problem solving, and decision making for the young minds.
Ethan has been participating in FPS program since he was a 5th grader. He was inspired by his teacher Ariella Leede at Ocean Air Elementary School. He has been regularly attending state and international competitions since then. He has won many awards at state and international levels including three trips to international competitions with 1st place in FPS's Scenario Writing as a 7th grader.
"This program makes me think about the future in different aspects through different topics such as poverty, energy, intellectual property, infectious disease, educational disparities, drone and futuristic problems in general," said Ethan, "I feel that this program encourages me to research and challenges me to give my best. Even though I am busy with my schoolwork, high school and competitive soccer, I still enjoy spending time working on my Scenario Writing and Global Issue Problem Solving."
Ethan's writing will be included in the International Scenario Writing Champions (ISWC) 2020 publication. He has also been invited to participate in this year's International Conference. Every year, FPS International Conference is held at a designated university campus. Due to the COVID 19, this year's conference will be 3D virtual from June 3 to June 7. Visit www.fpspi.org for more information.
One of next year's topics of FPS is "Youth in Competitive Sports." Being a student athlete himself, Ethan is very excited about this topic. He and a group of athlete students have launched a sport website called "The Raven Review" at www.theravenreview.com to discuss their opinions on the sporting world such as the importance of high school sports and more. —News release

Get the Del Mar Times in your inbox
Top stories from Carmel Valley, Del Mar and Solana Beach every Friday for free.
You may occasionally receive promotional content from the Del Mar Times.