With focus on veterans, children and seniors, Nora Vargas becomes first Latina to lead county supervisors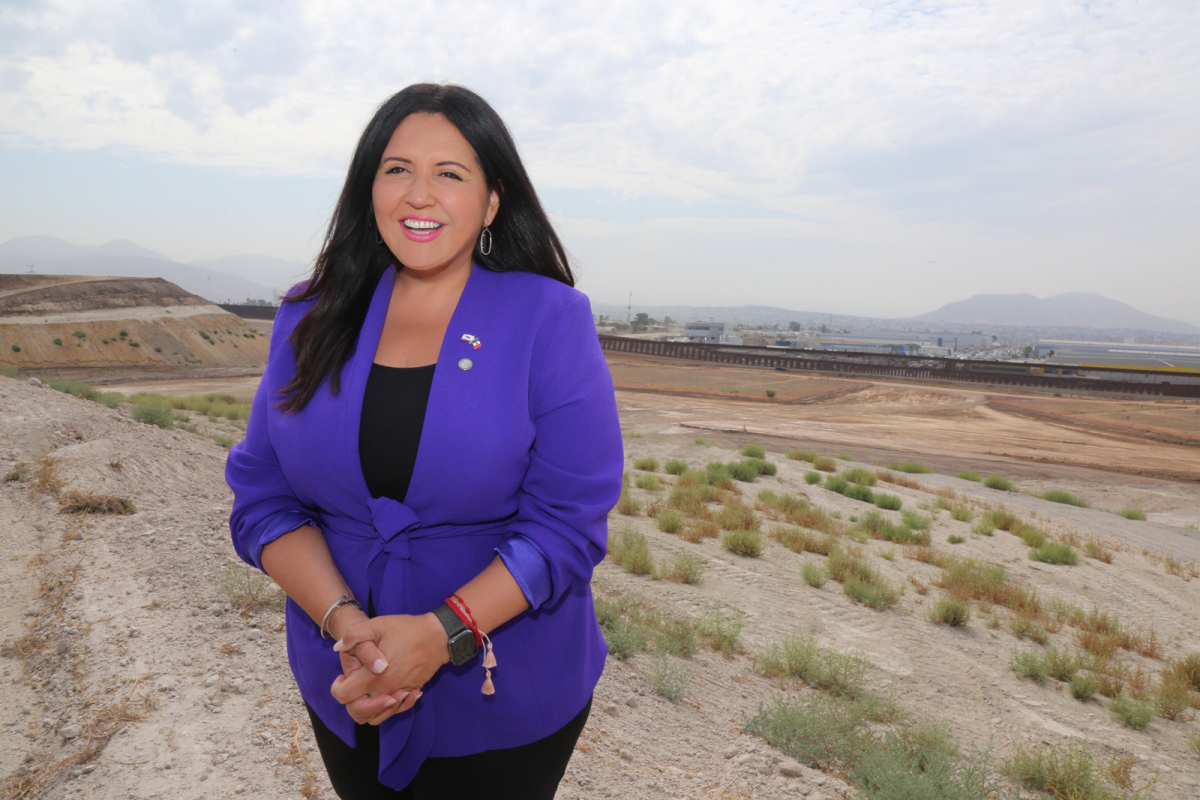 SAN DIEGO —
Nora Vargas became the first Latina chair of the San Diego County Board of Supervisors Tuesday, a post in which she aims to improve conditions for veterans, children and seniors.
"I'm ready to put our families first, to make sure people have food and a roof over their head," she said. "I want to make sure everyone has a good quality of life by having clean air to breathe and access to health care."
Supervisor Terra Lawson-Remer joins her as vice chair, marking the first time the county body will be led by two women. Lawson-Remer also identifies as nonbinary.
The board voted unanimously on the posts and also re-elected Supervisor Joel Anderson to serve as chair pro tem, as Supervisor Nathan Fletcher stepped down from a two-year stint as chair.
Vargas was elected in 2020 to District 1 in South San Diego, which includes the cities of Imperial Beach, National City and Chula Vista.
With a focus on health, families and air quality, she is co-chair of the county's COVID-19 subcommittee, chair of SANDAG's Transportation Committee and of the San Diego County Air Pollution Control District and a member of the California Air Resources Board.
The real cost of child care
California's child care aid reaches only a small fraction of the families who need it, and it's stretching providers to the limit. Education reporter Kristen Taketa examines how the system is falling short, and who pays the price.
Lawson-Remer, an economist who served in President Obama's Treasury Department, was elected in 2020 to District 3, which extends along the coast from Coronado to Carlsbad.
The current board of supervisors has vastly expanded the county's involvement in social services, health care and environmental issues, taking a lead on pandemic response, reforming mental health care and creating ambitious climate initiatives.
"We're very much looking forward to being the new face of that transition," Lawson-Remer said, as the county takes "a bigger role, a more active role in advancing equity and environmental sustainability in our community."
After Vargas accepted her new position, she repeated her comments in Spanish, as she often does during board discussion — employing communication skills essential to many San Diegans, said Crystal Irving, president of SEIU Local 221, the union that represents county employees.
"Hearing Supervisor Vargas speak in Spanish was such a powerful movement," Irving said. "We need to speak in a language that constituents (understand)."
Before her election to the board in 2020, Vargas sat on the Southwestern College Governing Board and on the California Teacher Retirement System (CalSTRS) board. She previously worked as vice president of community and government relations for Planned Parenthood of the Pacific Southwest.
She said her approach to public service was crystallized after her mother was diagnosed with cancer in 2008, while she was between jobs and couldn't get health care assistance.
In January Vargas will replace Supervisor Greg Cox and become the first Latina Supervisor as well as the first person of color on the board in more than 25 years.
"That motivated me to say, 'I don't want this to happen to someone else,'" Vargas said.
She follows Fletcher, the first supervisor to serve as chair in back-to-back terms since 1947-48. Fletcher, elected in 2018 and re-elected last year, served as the county's point person during the pandemic, advocated for expanding county investment in social and health care services and led major changes to its behavioral health system.
In nominating Vargas, Fletcher described her as "an effective and driven person with an unmatched level of care and compassion for our community."
Vargas said she plans to continue the behavioral health care transformation over the next year, along with efforts to overhaul the county's climate action plan and eliminate carbon emissions.
She said county leaders must also pay attention to the specific needs of San Diego families and neighborhoods.
For instance, she pointed to a two-year program that provides portable air purifiers and monitoring systems to improve indoor air quality in homes in areas affected by port pollution.
In addition to curbing pollution and the effects of climate change, she said the county must also prioritize environmental justice measures, such as ensuring affordable electric cars and good-paying green jobs, she said.
County authorities began exploring ways to expand access to child care last year, and Vargas said that will be a high priority for her and Lawson-Remer, as both an economic and social issue.
Where should you look for child care? What does it cost? How can you get help paying for it? There's aid available, but the system can be tough to navigate. Here's what you need to know.
"I don't want to talk about child care as a women's issue," she said. "Child care is a family issue."
She said she hopes the leadership team of two women will soon be seen as normal, and wants to send a message to girls and women in San Diego: "Si se puede. You can do it, too."
Get the Del Mar Times in your inbox
Top stories from Carmel Valley, Del Mar and Solana Beach every Friday for free.
You may occasionally receive promotional content from the Del Mar Times.