Lawsuit over Del Mar Heights rebuild project has Feb. 3 court date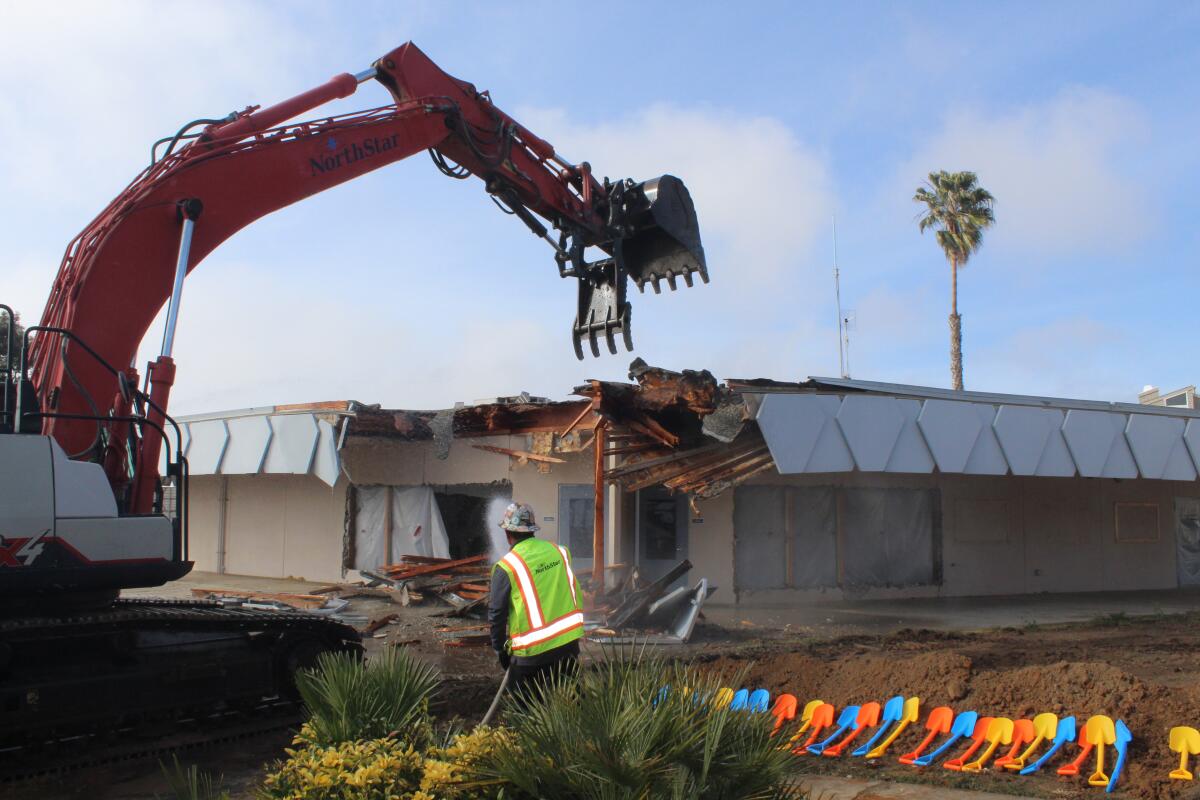 The Del Mar Union School District provided an update last week on the ongoing litigation against the Del Mar Heights School rebuild project.
The district announced that the California Supreme Court declined to hear the most recent challenge by Save the Field to the Appellate Court decision, which found the district's environmental review for the new Del Mar Heights complied with California Environmental Quality Act (CEQA).
The district said the Supreme Court's action is important as it validates the Appellate Court decision and is applicable to a second lawsuit filed by those attempting to stop the rebuild effort. The second lawsuit challenges the city of San Diego's issuance of permits to allow the project to move forward.
The decision by the Supreme Court precedes a hearing at the local San Diego trial court on the second lawsuit set for Feb. 3. The judge in that case had delayed a December hearing pending the action by the Supreme Court.
"We believe the Appellate Court decision, now upheld by the Supreme Court, proves that the district conducted appropriate environmental review in its decision to approve the Del Mar Heights Rebuild," said Del Mar Union School District Superintendent Holly McClurg in a news release. "We are hopeful the local trial court judge will rule in our favor and dismiss the other lawsuit quickly so we can complete the school rebuild and get our displaced students back to a state of the art campus in their home community."
Save the Field, represented by Procopio, has maintained its position that a full EIR is required and that the city was not entitled to issue permits when the environmental documents violated CEQA. Save the Field believes a full environmental analysis is needed to evaluate the "overbuilt" design's impacts on wildfire, traffic, evacuation and loss of recreational space.
The old Heights campus was demolished last spring and construction has been halted due to the second lawsuit. Balfour Beatty Construction had committed to an expedited 14-month build with the hope for the school to be completed by May 2023. The lawsuit has created a construction delay and cost escalations of the new school's price tag to $66.3 million. Since 2020, displaced Heights students have attended Del Mar Hills and Ocean Air School.

Get the Del Mar Times in your inbox
Top stories from Carmel Valley, Del Mar and Solana Beach every Friday for free.
You may occasionally receive promotional content from the Del Mar Times.