Del Mar introduces ordinance for SB 9 construction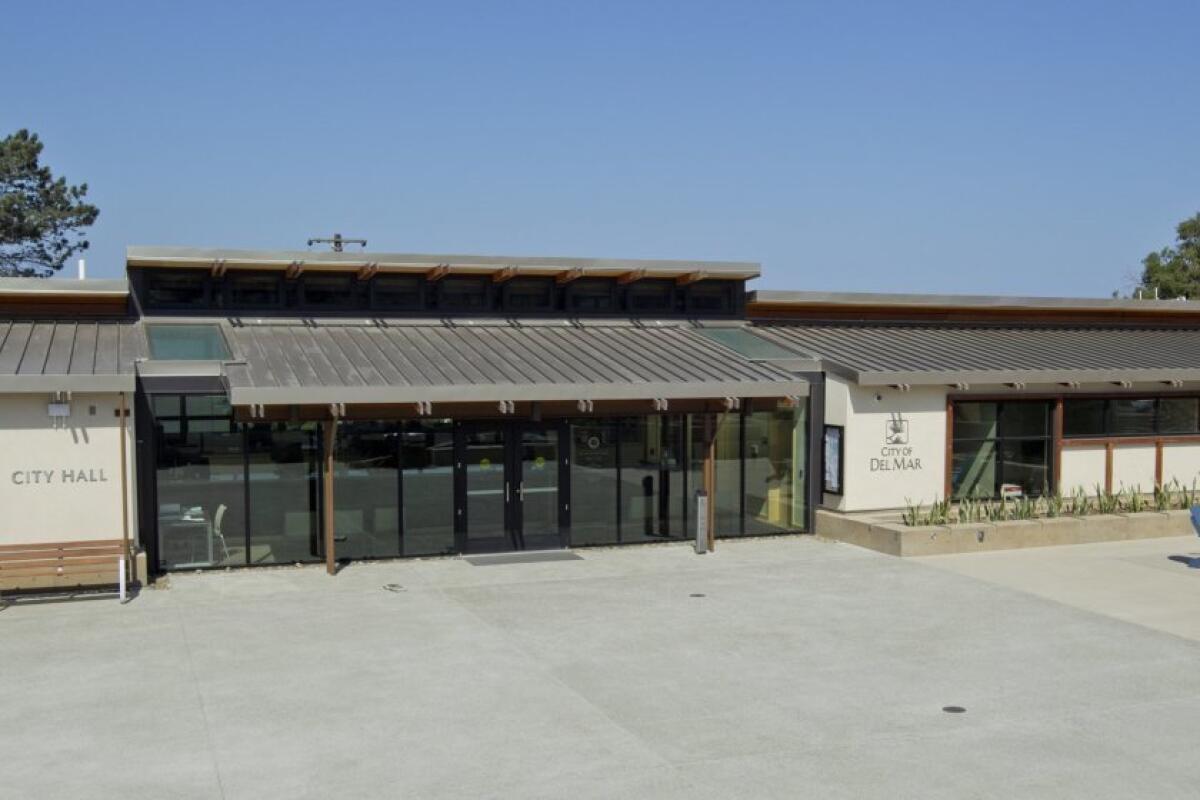 Del Mar City Council members introduced an ordinance June 5 to regulate new construction under SB 9, a state law that allows up to four housing units on most lots zoned for single-family housing.
Since SB 9 went into effect on Jan. 1, 2022, cities have been adopting ordinances to apply objective standards to new units constructed under the ordinance, which provide a limited set of criteria for oversight. Cities typically have a more thorough discretionary review for new construction that can be tailored to each project, but the new law largely supersedes local zoning.
"To the extent we can manage that, it's in our interest to do that," Del Mar City Councilmember Dwight Worden said during the meeting.
The bill allows duplexes, fourplexes and accessory dwelling units in any combination that adds up to no more than four units of housing in single-dwelling residential zones. There are certain exemptions, such as historically designated lots or lots that are also within environmental overlay zones.
There are 768 lots in Del Mar that are eligible for SB 9, equal to about 38% of the city's residential lots, according to city staff.
Through the ordinance, and a planned update to the city's inclusionary housing policy, council members said they want to make sure SB 9 contributes to the city's affordable housing stock. Affordable housing requirements were at the forefront of a Planning Commission meeting last month during a discussion of the proposed ordinance.
"Almost from the beginning we've been talking about these issues of affordability and opening up more housing all throughout California," Planning Commissioner John Farrell said at the time. "It's been front and center for at least the last three years. I think we have to address it. If we don't address it, I think we're being negligent in our duties."
Council members discussed other standards that would help integrate SB 9 units into the community, such as setbacks and floodlights. But with a persisting housing affordability crisis, some residents throughout the state have raised concerns that objective design standards inhibit new SB 9 construction.
"I appreciate that we're trying to strike a balance between following the law and doing it the 'Del Mar way,' but I fear this rather exhaustive list of SB-9 regulations will unduly kneecap the intent of the legislation, which is to increase the supply of available housing — full stop," Del Mar resident Brad Walters wrote in an email to the city ahead of the meeting this week. "This is certain to invite state scrutiny, perhaps even further delaying the certification of our latest Housing Element."
Get the Del Mar Times in your inbox
Top stories from Carmel Valley, Del Mar and Solana Beach every Friday for free.
You may occasionally receive promotional content from the Del Mar Times.