Video: Rep. Mike Levin addresses debt limit, nuclear waste, rail, bluffs and more at Del Mar town hall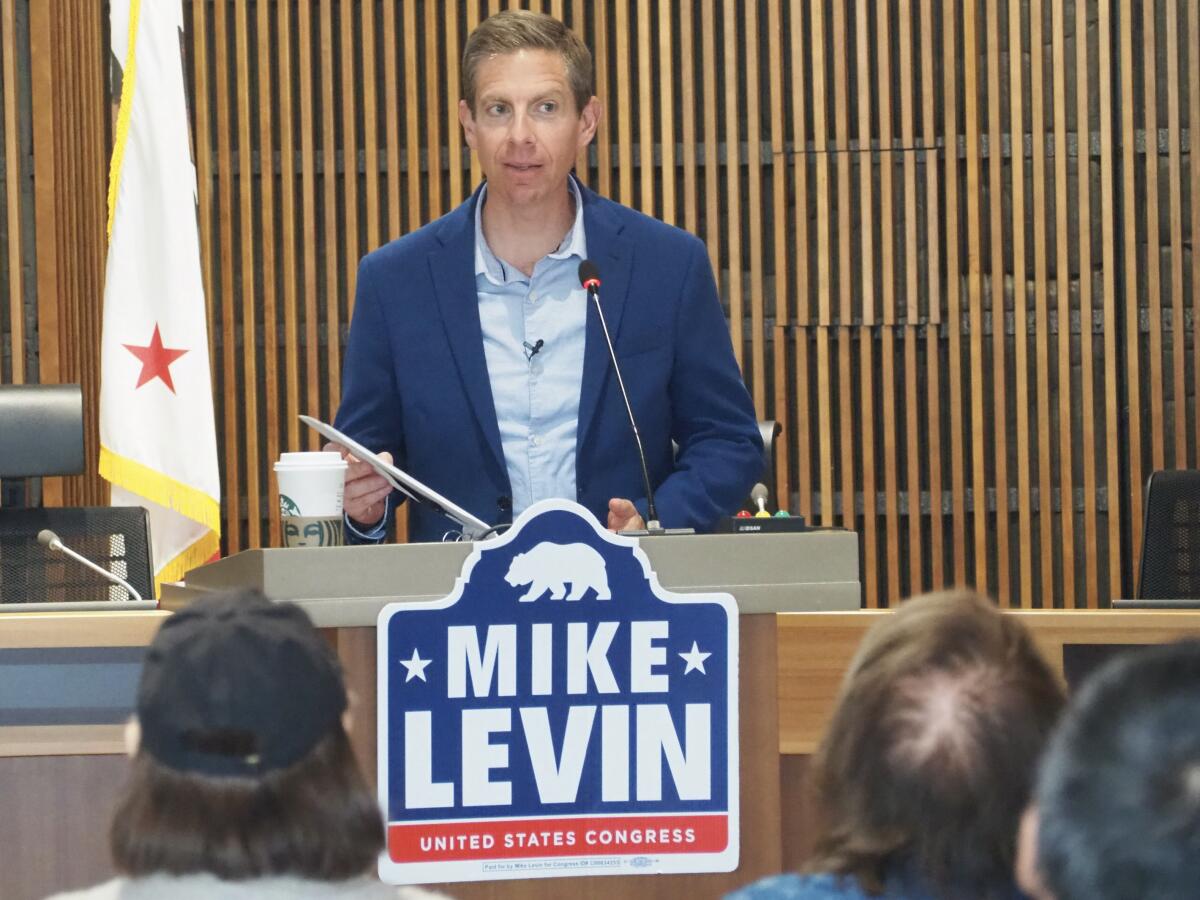 U.S. Rep. Mike Levin, D-San Juan Capistrano, discussed the debt ceiling bill, rail corridor, eroding bluffs and other issues throughout his district during a town hall at Del Mar City Hall on June 17. Here is a list of five highlights from the event: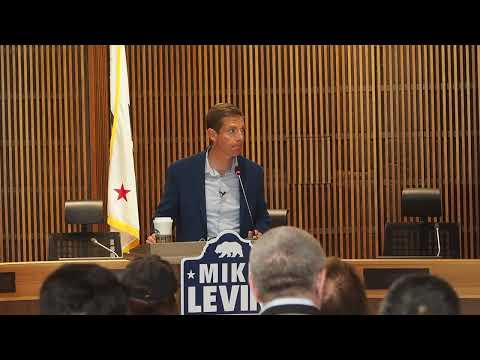 1. Reaching an agreement on the debt limit
President Joe Biden signed a bill to avert a national default two days before the deadline, capping off weeks of partisan bickering about the terms of the deal. Levin said "at times it didn't look like it was going to happen." But 165 Democrats and 149 Republicans came together in the House to support the bill, which also received 63 votes in the Senate en route to the president's signature.
"Our democracy is still functional," Levin said. "For anybody out there, China or Russia or anyone who would rather autocracy be the stronger force in the world, I think it was a reminder that democracy is still able to function."
The bill ends student loan relief, provides funding for veteran health care at previously expected levels and rescinds about $30 billion in unspent Covid-19 relief funds that had previously been allocated, among a long list of other terms.
"None of it was perfect, but it's so critically important that it happened," Levin said.
2. Nuclear fuel storage
The San Onofre Nuclear Generating Station is part of a patchwork of nuclear storage sites throughout the U.S. that are supposed to be temporary. Levin has been pushing to find a permanent site.
He mentioned the risks for the Marine Corps base at Camp Pendleton.
"We cannot put them at risk, and having that nuclear waste across the street puts them at risk," Levin said. "If somebody wanted to do harm to our marines and our sailors and our service members and their families, it's an obvious target for them. We cannot allow that to be a long-term situation."
Rep. Darrell Issa, R-Escondido, is one of the co-authors on a Levin bill that would place a higher priority on moving the nuclear waste out of San Onofre based on earthquake risks and proximity to millions of Southern Californians.
"Proof that bipartisanship is alive and well," Levin said.
3. The Supreme Court
In response to an audience question about recent Supreme Court decisions, including the overturning of Roe v. Wade, Levin cast doubt on the growing sentiment on the left about reforming the court.
"I think there are a number of bills in the House right now about reforming the court," Levin said. "The president has not indicated that he would be supportive of any of those. In fact, the opposite. He's definitely an institutionalist and he wants to preserve the independence and the ability of the Supreme Court to govern itself, but they've demonstrated recently they're woefully ineffective at governing themselves."
He added that details of luxury gifts, travel and other benefits that were gifted to Supreme Court Justice Clarence Thomas are "extremely disappointing."
"Sunlight is always the best antiseptic," Levin said. "We've got to keep at it and make sure that people know when there's malfeasance or corruption going on."
4. Funding for the local shoreline
Levin recapped the federal spending he has secured for the shoreline throughout the North County portion of his district.
So far, it includes $30.5 million for the Encinitas-Solana Beach Coastal Storm Damage Reduction Project, which will place over 1 million cubic yards of sand across beaches in Encinitas and Solana Beach. There was also $11.6 million awarded to local agencies for bluff stabilization efforts in Del Mar to keep the trains running.
Moving the train tracks off the bluff remains a longer-term priority.
"If we want our rail corridor to be functional, you're only as strong as your weakest links," Levin said. "Right now, the weakest links are here in Del Mar and up in San Clemente."
5. What he wishes he had known
Asked by another audience member about what he wished he had known upon first entering Congress in 2019, Levin said: "Don't worry about the short-term media foodfights."
"Don't worry about those crazy things that the media focuses on in any given day. Keep your eyes on the long-term goals. Keep your eyes on things like San Onofre and our nuclear waste, or on veterans homelessness or on the rail corridor or the community projects.
"I think a lot of my colleagues get stuck in a trap of being too eager to fall into that very bitter, partisan, polarizing national narrative. This is on both sides of the aisle. I think people do a disservice to their districts when they do that."
Get the Del Mar Times in your inbox
Top stories from Carmel Valley, Del Mar and Solana Beach every Friday for free.
You may occasionally receive promotional content from the Del Mar Times.