New freeway Park & Ride spot opens near San Elijo Lagoon in Encinitas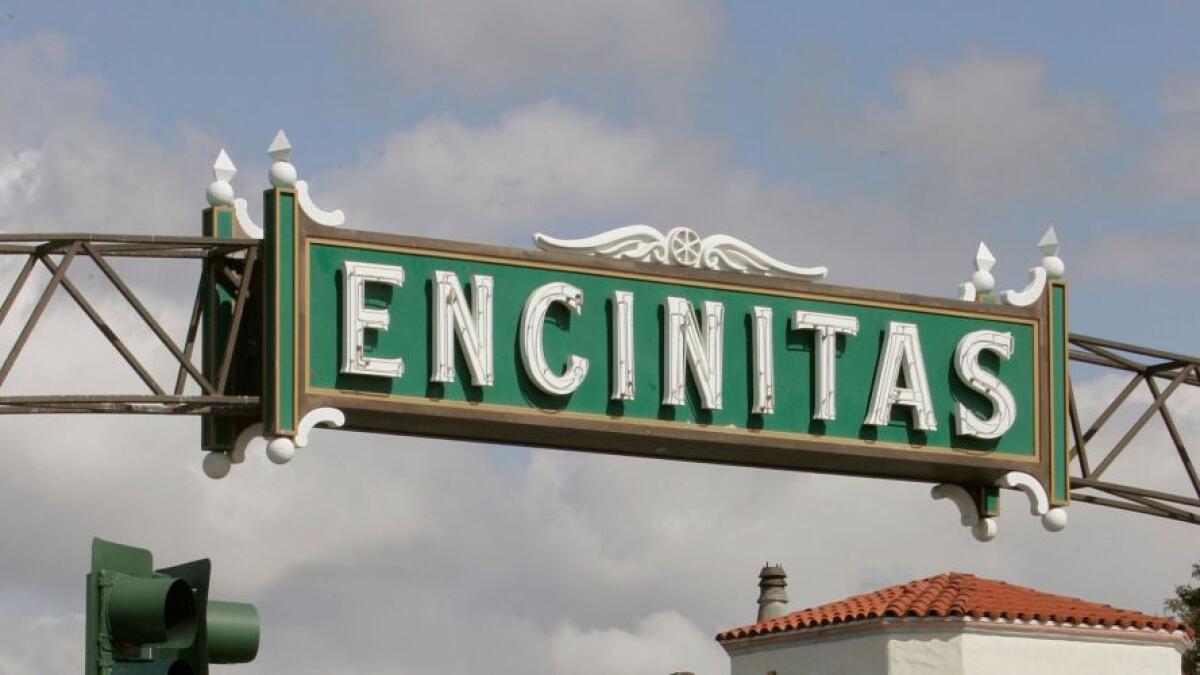 The new lot, a former construction storage site, will encourage carpooling, biking and walking
Interstate 5 commuters and San Elijo Lagoon visitors now can use a newly opened "Activity Hub" Park & Ride facility that offers carpool spaces, electric vehicle charging equipment, bike racks and easy access to area nature trails.
The San Diego Association of Governments and the state Department of Transportation, along with the nonprofit Nature Collective and officials from the cities of Encinitas and Solana Beach, celebrated the grand opening of the 177-space, Park & Ride facility this past weekend. On Monday morning, just after 9 a.m., the lot was running about a quarter full and its popularity was expected to grow.
"The completion of the work at the Manchester Avenue interchange at Interstate 5 is a really important milestone," Encinitas Mayor Tony Kranz said Monday.
Kranz said the new parking lot "will encourage carpooling, biking and walking," and it replaces what had been a freeway construction site where trailers and concrete rubble were stored for several years.
Noting that the site now has been turned over to the Nature Collective "as mitigation for the many impacts the freeway has on our environment," Kranz said he looked forward to seeing what comes next. A press release produced for Saturday's grand opening ceremony indicates that the Nature Collective, which conducts lagoon preservation projects, plans to add a community garden at the site.
The Nature Collective already has started mentioning the new Park & Ride location on its web site, noting that it's a great place to leave a vehicle when accessing San Elijo Lagoon's popular Annie's Canyon Trail.
Called an "Activity Hub" because it offers more than just parking, the new Park & Ride facility is a tiny part of a much larger, regional project to overhaul North County's Interstate 5 corridor area over a 40-year period, publicity materials indicate. This portion of the project — a $230 million job — includes freeway improvements, coastal access projects and environmental upgrades to a 8.3-mile stretch of roadway.
Three construction companies — Flatiron, Skanska and Stacy & Witbeck — are handling various aspects of the current projects. A high-occupancy vehicle lane is being added in each direction of the freeway, along with upgrades to seven freeway onramps.
This fall, construction activity moves northward and improvements are planned at the I-5 intersections of Chestnut Avenue and Palomar Airport Road. There's also a sound wall planned along northbound I-5 near Tamarack Avenue, the Build North County Corridor project publicity materials state.
Get the Del Mar Times in your inbox
Top stories from Carmel Valley, Del Mar and Solana Beach every Friday for free.
You may occasionally receive promotional content from the Del Mar Times.