AutoMatters & More: Pioneer Car Audio: Don't Break Up With Your Car – Upgrade It!
Pioneer's rich history and well-deserved reputation as a worldwide leader in both audio and video entertainment technology for consumer electronics began in the 1930s, with the development of superior audio speakers. This coincided with the introduction of the first automobile dashboard radio, which really transformed the driving experience.
The next major milestone occurred in 1952, when the first AM/FM car radio was introduced. Then, in 1965, the first 8-track tape player further enhanced the entertainment experience. It was no longer necessary to limit your selection of music in the car to what was being played on the radio. You could take the music that you preferred with you, and listen to it wherever and whenever you wanted, on your own device.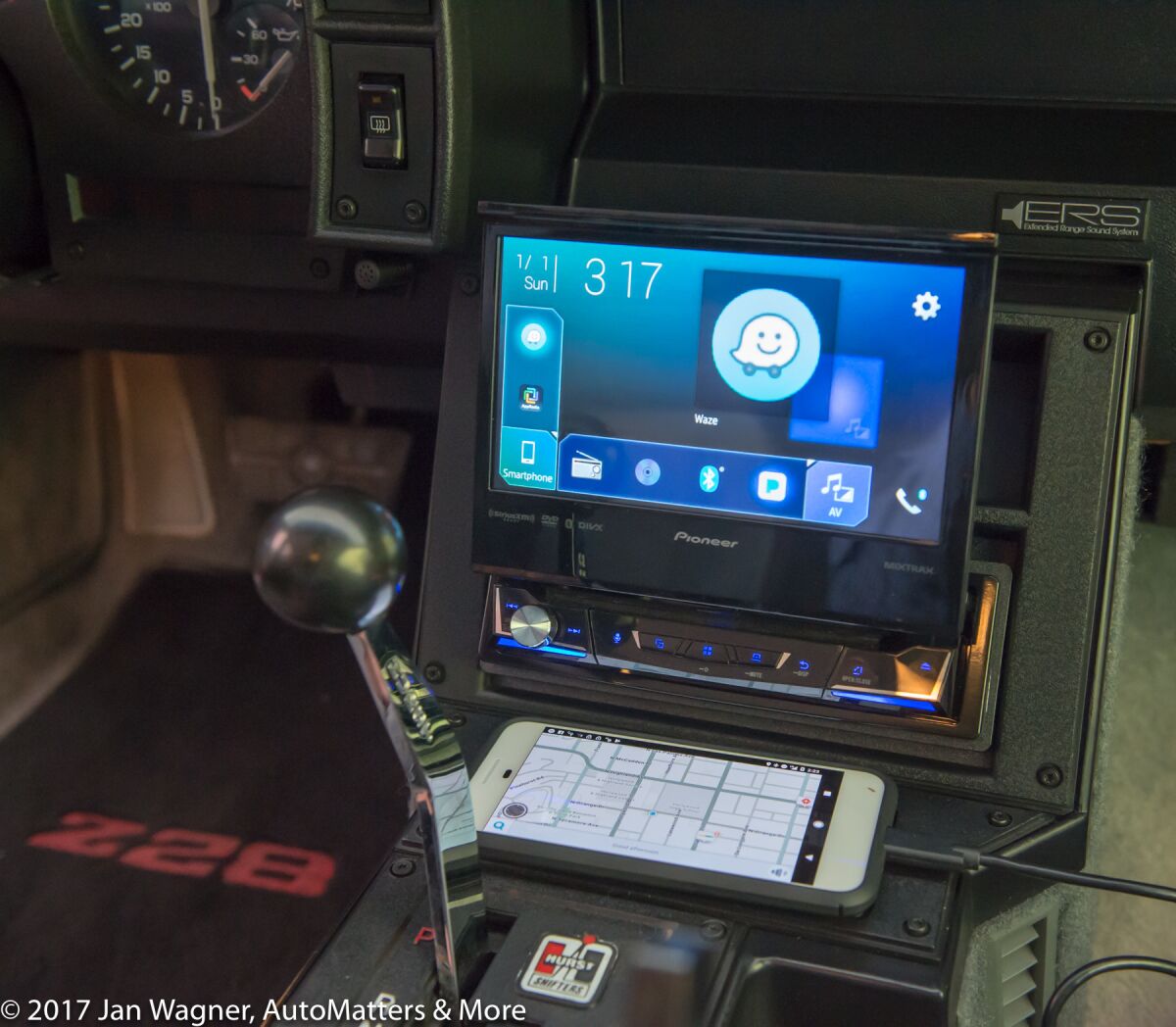 Compact Cassette carried through into the '80s when, in 1985, Pioneer leveraged its extensive experience with video laser disc technology to bring a Compact Disc player – the CDX-1 – into the vehicle. The CD was especially well suited to the harsh environment of the automobile, which was subjected to vibrations and extremes of temperature. The CDX-1 was followed by multi-CD players, which facilitated the ability to load a wide variety of music into a single device in automobiles, for convenient playback. Bright and colorful displays further enhanced the in-car entertainment experience.
Consistent with its leading international role in car audio products, in 1988 Pioneer sponsored the Paris–Dakar Rally.
1999 was notable for the introduction of the first MP3 in vehicles, which meant that you could record 10 hours of music onto a single CD-ROM disc and play it in your car.
That was followed in 2001 by the first iPod, Bluetooth and XM Satellite Radio. HD Radio arrived on the scene in 2004, introducing true digital broadcasting to FM.
In 2007 Apple introduced the iPhone, followed by Android devices about a year later. Multimedia-enabled smartphones were game changers, not only enriching our enjoyment of music in cars, but also enhancing our lives through better communication, navigation, social media and much more.
To address the fact that the screens and controls of smartphones are too small, which makes their direct use much too distracting for safe, convenient and legal use in an automotive environment, interfaces have been introduced to control, enhance and expand the capabilities of smartphones in cars – effectively making cars smartphone accessories.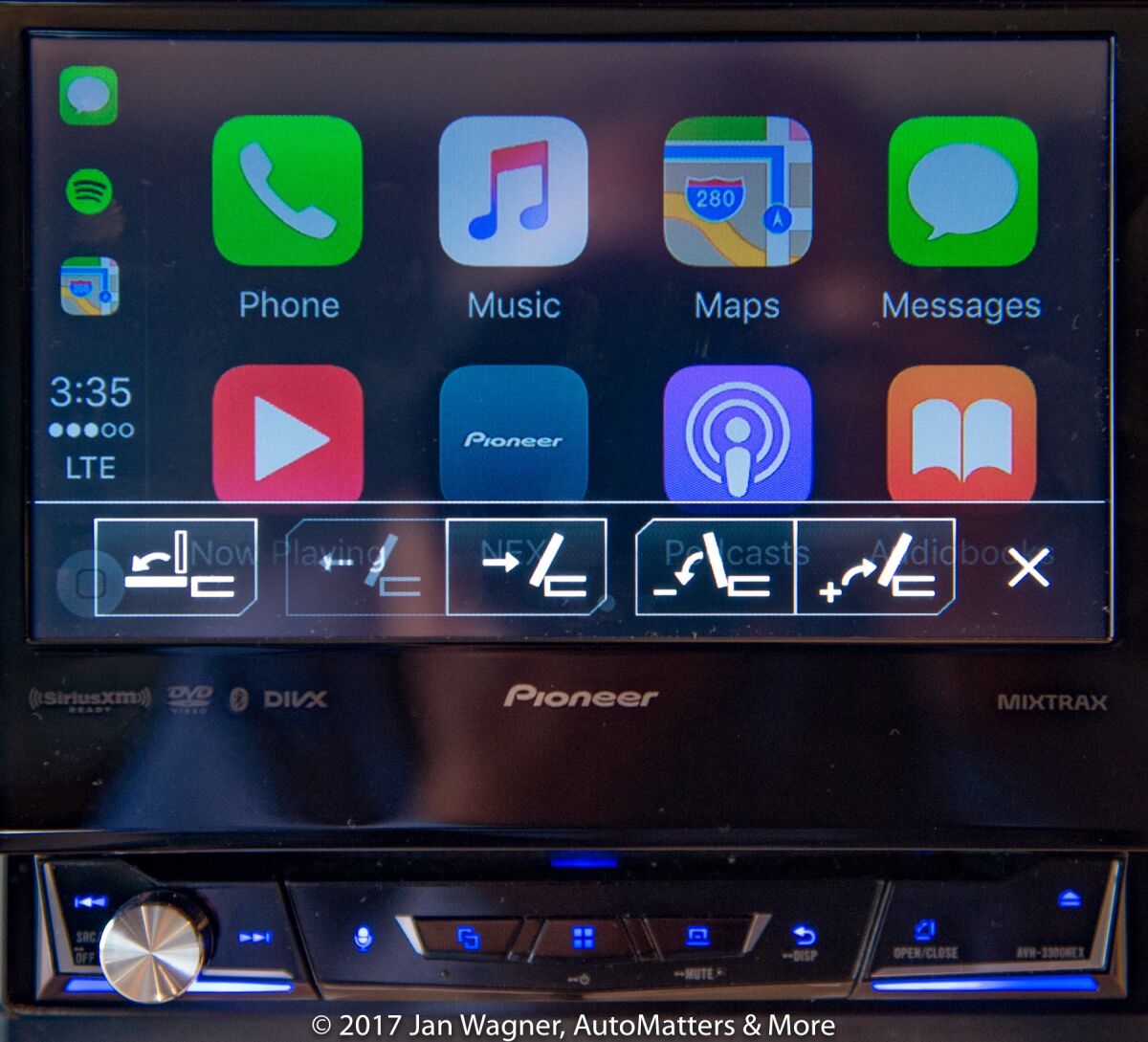 Apple CarPlay and Android Auto enable easy, safe control of your smartphones through your car. Automakers are offering both but that requires you to buy their newer vehicles, and perhaps upgrade them with expensive technology packages to take advantage of this state-of-the-art technology. There is another, far less costly way.
Pioneer was the first to market with Apple CarPlay (2014) and Android Auto (2015). Now, in 2017, you can upgrade your existing automobile with their new, affordable, feature-rich NEX series of multimedia receivers, starting at only $400!
All models feature Bluetooth wireless connectivity for hands-free calling and music streaming with compatible Bluetooth enabled devices, optimized for browsing users' media and delivering clearer overall sound quality of speech.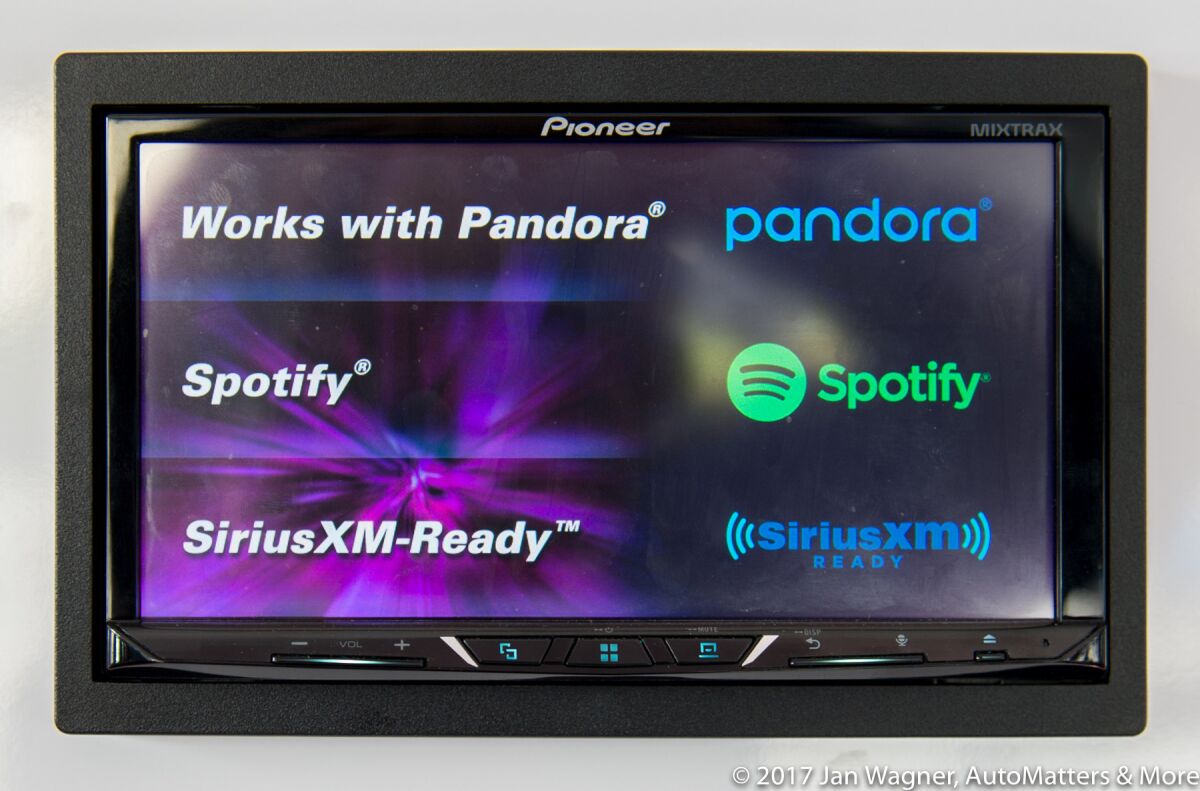 All models are compatible with Apple CarPlay, for iPhone 5 and newer. Three of the five models are also compatible with Android Auto. Options include the control of content with Spotify, Pandora station creation and station presets, USB connectivity, SiriusXM Radio and HD Radio.
All models include a 13-band graphic equalizer and an array of advanced technology features that together provide a truly premium audio experience. Additionally they are backup camera ready. Width and distance parking reference lines are displayed on the NEX touchscreen to further assist the driver.
The AVH-3300NEX ($600) includes a motorized, retractable 7-inch touchscreen display that tilts – which is especially useful for reducing glare – and a detachable face. Often the only solution for older automobiles with smaller radios, it is only seven inches wide and 2 inches tall (single-DIN).
The AVH-3300NEX, AVH-2330NEX ($500) and AVH-1330NEX ($400) include a remote control and dual camera inputs.
NEX receivers are compatible with Pioneer's AVIC-U280 navigation system (sold separately). Complete installation kits provide a clean, factory appearance.
Through October, check out Pioneer's "Don't Break Up With Your Car, Upgrade It!" promotional tour. For dates and locations visit: www.pioneerelectronics.com/PUSA/Car/Upgrade+Your+Car+Tour.
For a fascinating, wide-ranging look back at the first 50 years of the history of Pioneer (1938-88) and its groundbreaking role in the development of the consumer electronics industry, search YouTube for "PIONEER Electronics 50 Year History."
Join in the conversation. Send your comments and suggestions to AutoMatters@gmail.com.
Copyright © 2017 by Jan Wagner – AutoMatters & More #501
---
Get the Del Mar Times in your inbox
Top stories from Carmel Valley, Del Mar and Solana Beach every Friday for free.
You may occasionally receive promotional content from the Del Mar Times.