AutoMatters & More: Highway 101 Cruise, NSU Ro 80 & How car repairs are like home repairs
For the past 20 years, car enthusiasts have been gathering every third Thursday, from 5:30 to 7:30 p.m., May through September, for Encinitas Cruise Nights, sponsored by O'Reilly Auto Parts. Hot rods, classic and vintage cars and trucks, sports cars, Woodies and more are displayed or driving slowly along old Highway 101, in the Southern California coastal community of Encinitas.
A large group of Porsches were on display at "CHARLIES TIRE & SMOG." Mexican food was being served and a live band played oldies but goodies from the bed of a large truck parked on the side street.
Since Highway 101 is a main thoroughfare, it was not blocked off to traffic. Instead, a few intersecting streets to Highway 101 were closed to through traffic, so that cars could be displayed on them.
Also, for several blocks along Highway 101, show cars were parked as others slowly drove by, mixed in with the regular traffic. These streets are lined with trendy shops and restaurants, from which live music could be heard. Some restaurant patrons were seated at tables in front of the restaurants, enjoying the cruise as they enjoyed their meals.
The Sept. 20, end of summer cruise, will feature Woodies. For more information visit https://visitencinitas.org/event/encinitas-cruise-night-september/.
I tried to walk along all of the blocks of the cruise, so that I could see all of the vehicles on display there. One in particular stood out from the others, as impressive as they were.
I did not recognize this four-door sedan. Its looks were contemporary, and yet they were not familiar, so I looked for telltale signs of its manufacturer.
The car's hood was open, partially hiding the name badge that was attached to the front of the car. I could see the lower part of the letters "NSU." At the rear of the dark-colored car I could barely make out the almost equally dark-colored sequence of letters and numbers: Ro 80. What was this stealth car? I was determined to find out.
According to JJ Rowley, the proud owner of this 1970 Ro 80, NSU was a German car company that had been known for its motorcycles, as well as cars with air-cooled and rotary engines – for which it held the patent. Mazda paid royalties to NSU to use the rotary engine.
The world's first rotary engine car was the NSU Wankel Spider (1964-67): a small, single rotor, rear-engine car that he once owned. See https://en.wikipedia.org/wiki/NSU_Spider.
The exceptionally aerodynamic Ro 80 was built from 1967 for about 10 years. A few, including JJ's, were imported to the U.S. He found his car in New Mexico about 10 years ago. It was quite dinged up and not running.
The seals of the early rotary engines wore excessively, causing problems that almost bankrupt NSU. JJ's received a fresh, twin-rotor engine as part of its three-year restoration, thanks to his connections in Holland. This engine was rebuilt in the 1970s by NSU, using the newest, updated parts and materials.
He also had the car repainted. The transmission is a three-speed semi-automatic (no clutch pedal). It has front wheel drive, fully independent suspension (MacPherson struts up front), four-wheel disc brakes and a huge trunk.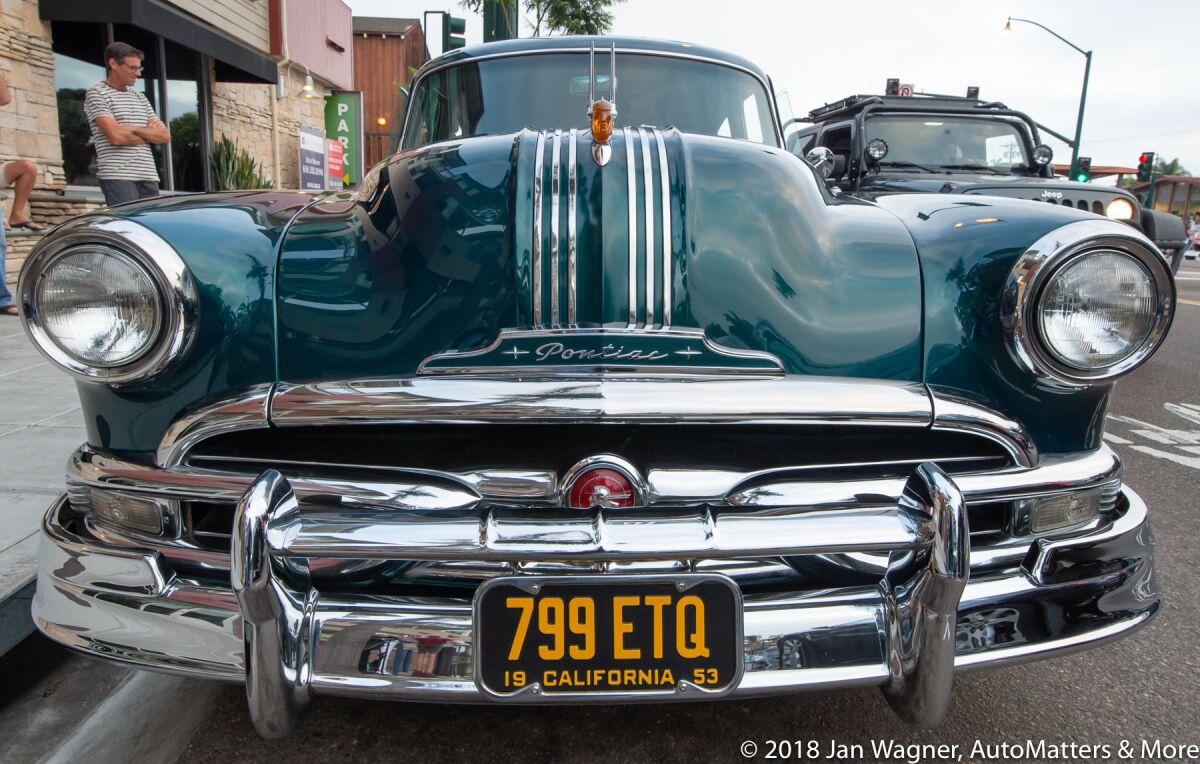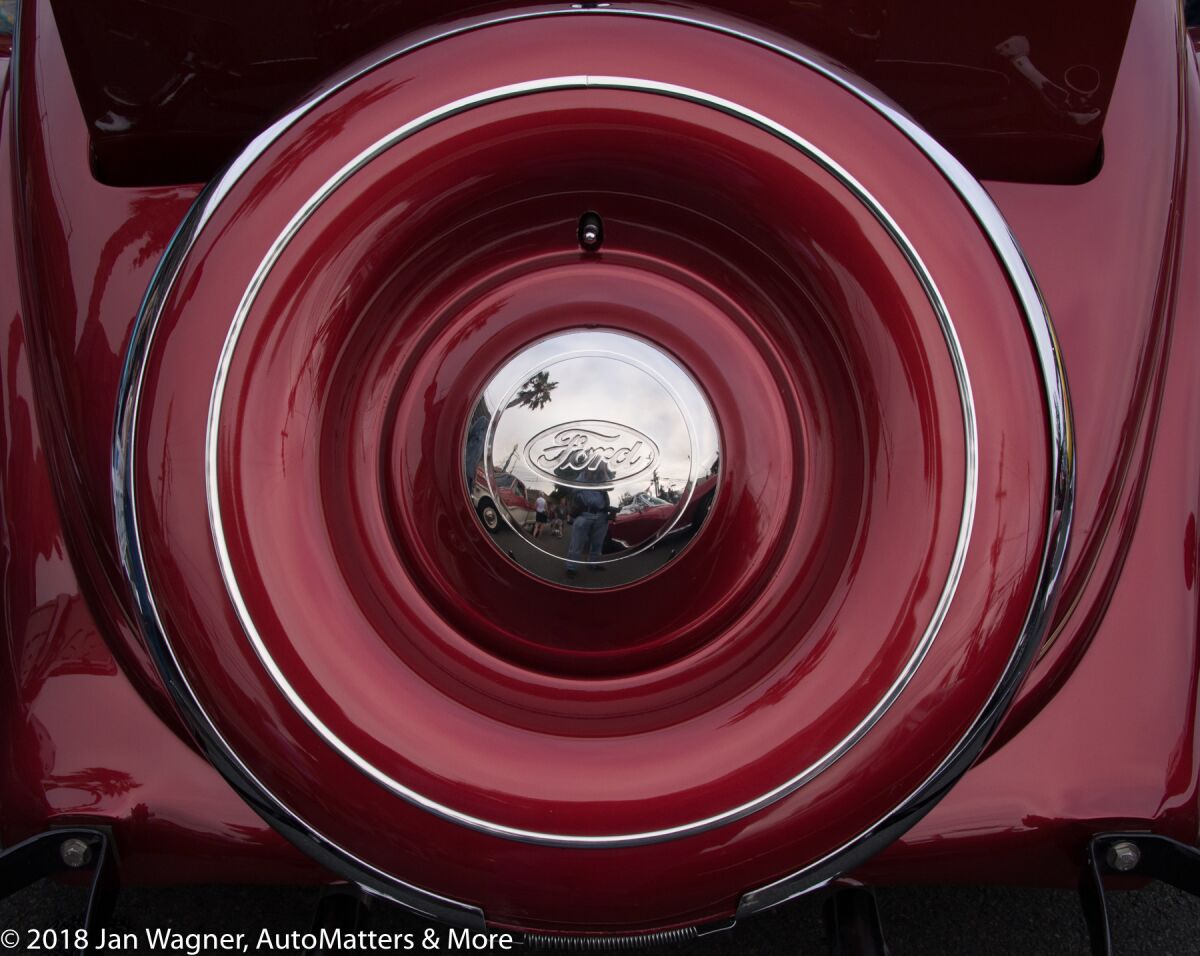 How are car repairs like home repairs?
Answer: Repairs to both are often needed at the most inconvenient times and, when in doubt, it is better to replace parts rather than try to fix them.
The other day, in preparation for a house guest, I checked to make sure that the temperature of the guest shower's water was sufficiently warm. The hot water side had failed once before, while I had house guests.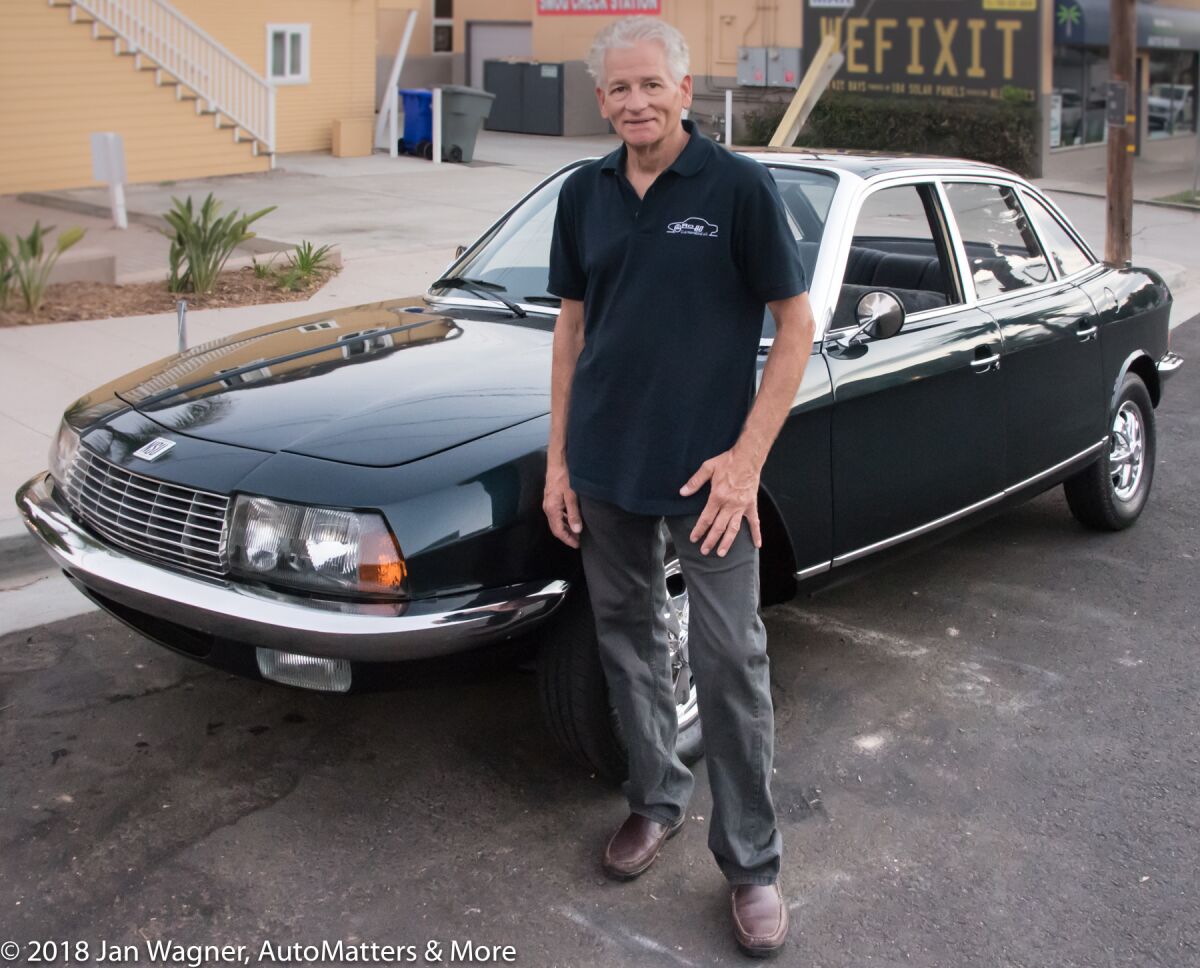 This time when I checked, the water got warm but it barely flowed from the shower head, so yesterday afternoon – when I had planned to start writing this column -- I decided to spend what I thought would be a few minutes taking the shower head off, cleaning its filter and reinstalling it.
The repairs did not go well. They took hours, not minutes, and my attempt to clean the old shower head actually made it worse. Then I installed a new one.
You'll find lots of photos at www.drivetribe.com. Enter "AutoMatters & More" in their search bar and click on TRIBES. Send comments and suggestions to AutoMatters@gmail.com.
Copyright © 2018 by Jan Wagner – AutoMatters & More #555
---
Get the Del Mar Times in your inbox
Top stories from Carmel Valley, Del Mar and Solana Beach every Friday for free.
You may occasionally receive promotional content from the Del Mar Times.