AutoMatters & More: One-of-a-Kind, Wide Body, V8-powered MGB (Part 1 of 3)
From the get-go the enormous scope of what this project would ultimately become was insane, but Jim Stabe likely had no idea of what he was setting himself up for when his 1966 MGB custom car project began. Fortunately for us he stuck with it and had the imagination, creativity, technical expertise, fabrication skill and sheer determination to pull it off on his limited budget, because the result is a truly one-of-a-kind, marvelous car. It is one man's brilliant realization of what a classic 1966 British sports car can become when it is almost completely re-engineered for high performance, high style and wind-in-your-hair, top-down driving.
This project's probability for success at its outset had to have been somewhere close to zero, given the very limited resources at Jim's disposal, but the beauty of an individual embarking on a project such as this is that we do not know what we do not know, so we may soldier on. The odds against him succeeding had to be astronomical. This project typically would require the participation and considerable resources of a major car customizer – perhaps Chip Foose or West Coast Customs, with their teams of highly skilled personnel, specialized equipment and a large budget. That someone could successfully pull this off by himself in their garage was highly improbable, and yet that is precisely what Jim Stabe has managed to accomplish over a period of many years.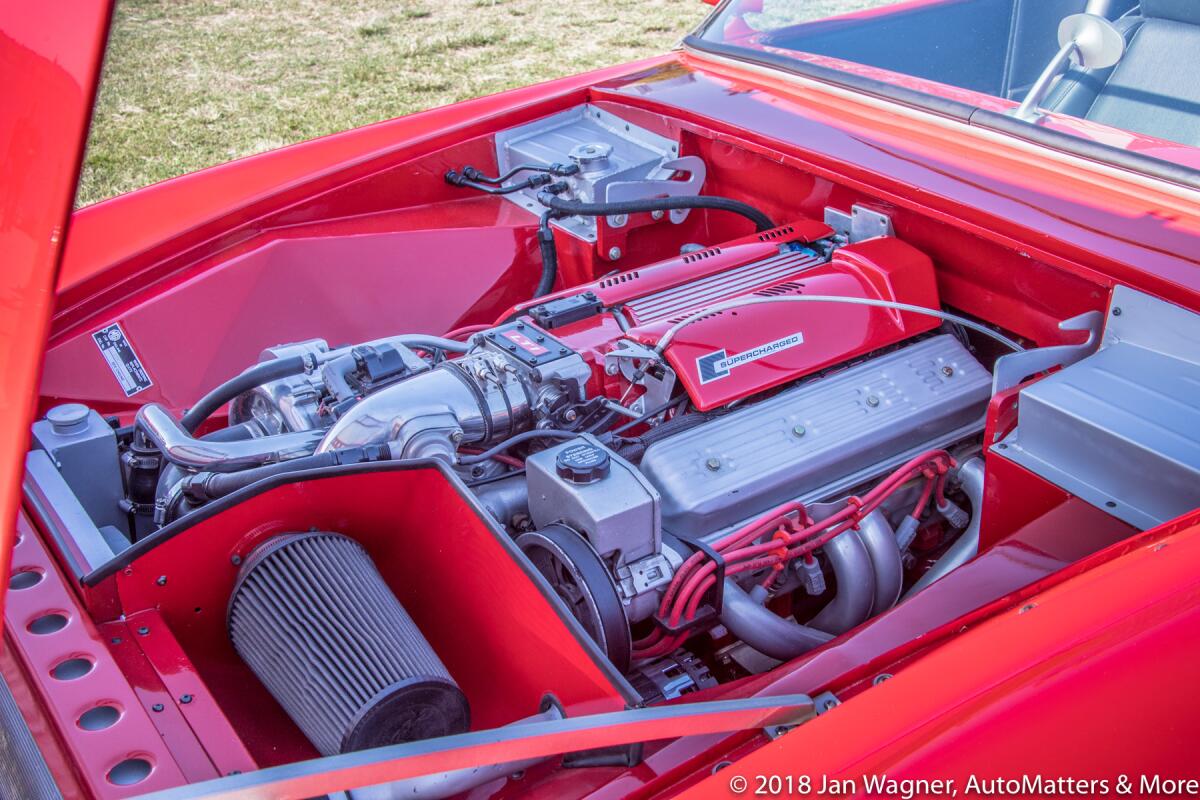 The story of this particular MGB began in 1971, when Jim Stabe got out of the U.S. Navy, but its genesis can be traced back several years earlier and to another car. He had owned a 1964 MGB in college, using it for daily transportation. He had heavily modified it for autocross use – complete with race tires and a high compression engine.
After he joined the U.S. Navy he drove his '64 MGB to Pensacola, Florida, where he parked his pride and joy. There, while he was fully occupied with his initial duties in the Navy and having no time off, his MGB suffered the wrath of a particularly bad and sustained Florida rainstorm. The lot where his car was parked flooded and his car sat there for weeks. As he marched nearby every day, he could see his MGB sitting in two feet of water, but there was nothing that he could do. By the time he was able to get some time off, its interior was full of mold, and its engine and gearbox were full of water. He had to scrap that car.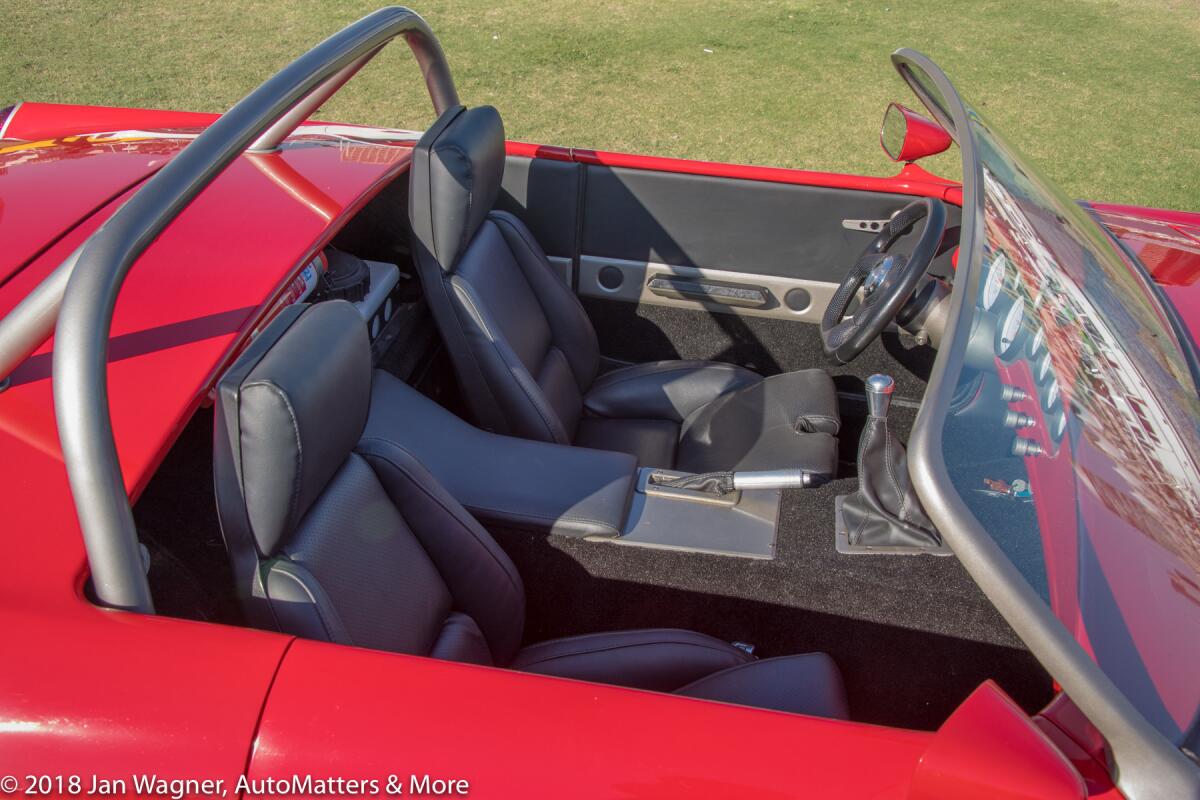 When Jim got out of the Navy, the Datsun 240-Z had just been introduced. He wanted to buy one of those but at that time the car was so much in demand that the dealer he was working with wanted to charge him a big premium for "Dealer Prep."
Instead, he decided to stick with what he knew and liked. He found and purchased a very well kept, one owner, 1966 MGB in British Racing Green. That was the car that ultimately evolved into what we see today.
Jim followed many paths trying different things, learning what worked and did not work, what he liked and what he wanted to improve. Countless modifications were done to make things function and fit properly. Along the way he installed, and subsequently upgraded and replaced, components large and small, and he improved his skills.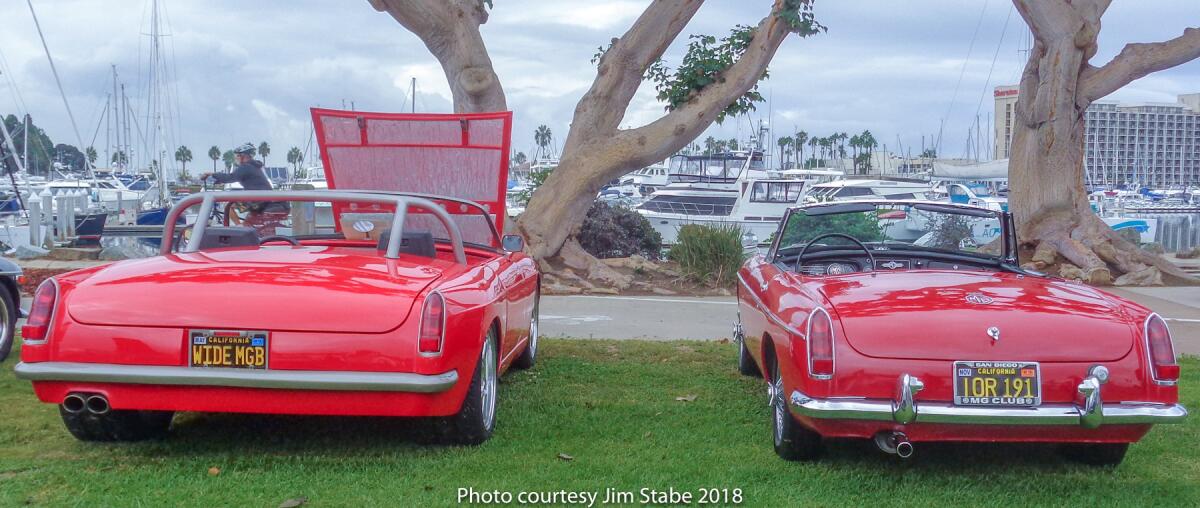 His first modification was to pioneer the installation in his MGB of a Buick 215 cubic inch, all-aluminum engine from the 1961-63 Buick Special, along with a Muncie 4-speed gearbox and a Jaguar XKE Independent rear suspension. This engine became the basis for the MGB V8 developed by Ken Costello and produced by BMC in the early 1970s.
He drove it that way for 15 years, eventually replacing that engine with a turbocharged Olds F-85 Jetfire powerplant. Unfortunately, the front end of the car was damaged in an accident in 1983. Jim retired the car, selling the drivetrain but keeping the body.
Join us for Part 2, where we will learn about the revival of this project car, and about some of the many modifications done to it towards turning it into Jim's red, wide body, V8-powered, one-of-a-kind MGB.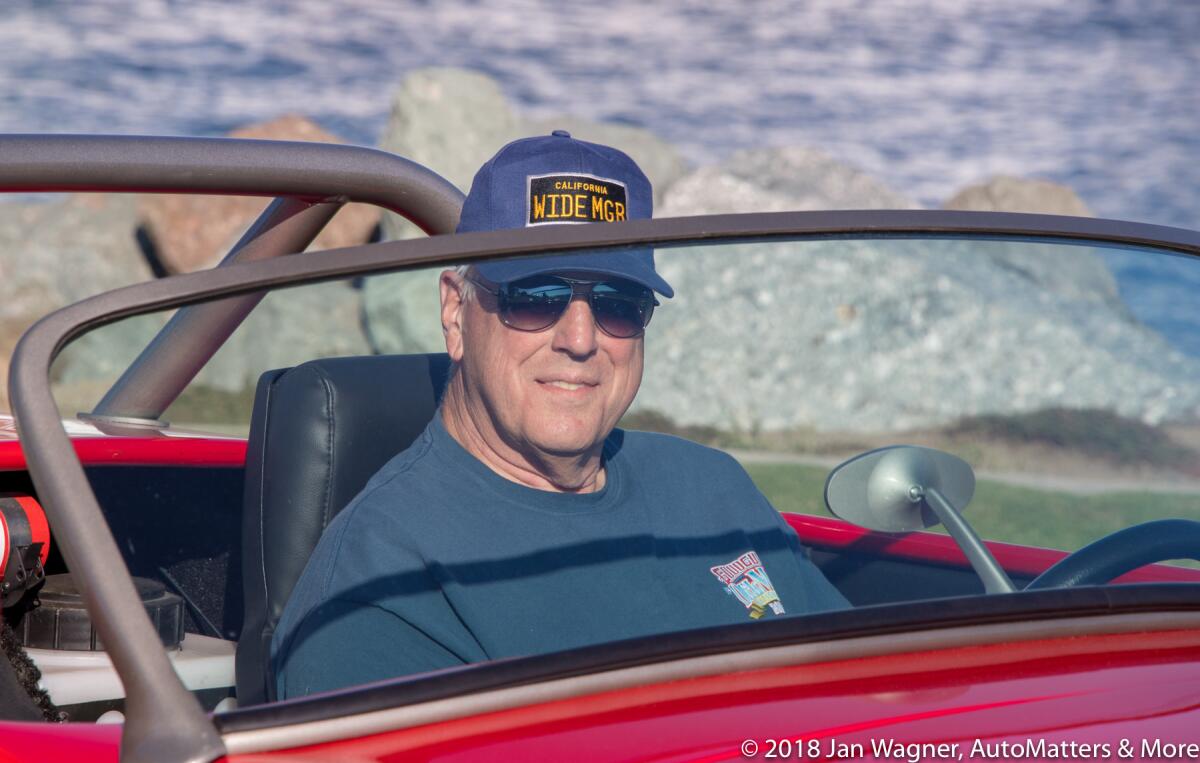 Find additional photos at www.drivetribe.com. Enter "AutoMatters & More" in their search bar and click on TRIBES. Send comments and suggestions to AutoMatters@gmail.com.
Copyright © 2018 by Jan Wagner – AutoMatters & More #563 Part 1 of 3
Get the Del Mar Times in your inbox
Top stories from Carmel Valley, Del Mar and Solana Beach every Friday for free.
You may occasionally receive promotional content from the Del Mar Times.