AutoMatters & More: Road Trip Day Trip in Orange County, California
Public transportation will hopefully never replace the private automobile. An important reason why is the freedom it gives you to go where you want, when you want.
For several months, a friend and I had been planning to spend a day at the Disneyland Resort. However, conflicts in our busy schedules had kept making doing so very difficult. We eventually decided to go on the Presidents' Day holiday long weekend. Coincidentally, we went there last year on this day too. Our mostly freeway drive would take about an hour and a half.
While we could have taken a train or a bus, driving is more convenient. That way we can leave when we are ready, and not have to accommodate public transportation schedules. Overall, travel by car is also quicker. Public transportation goes to and from depots, so additional connecting transportation is necessary.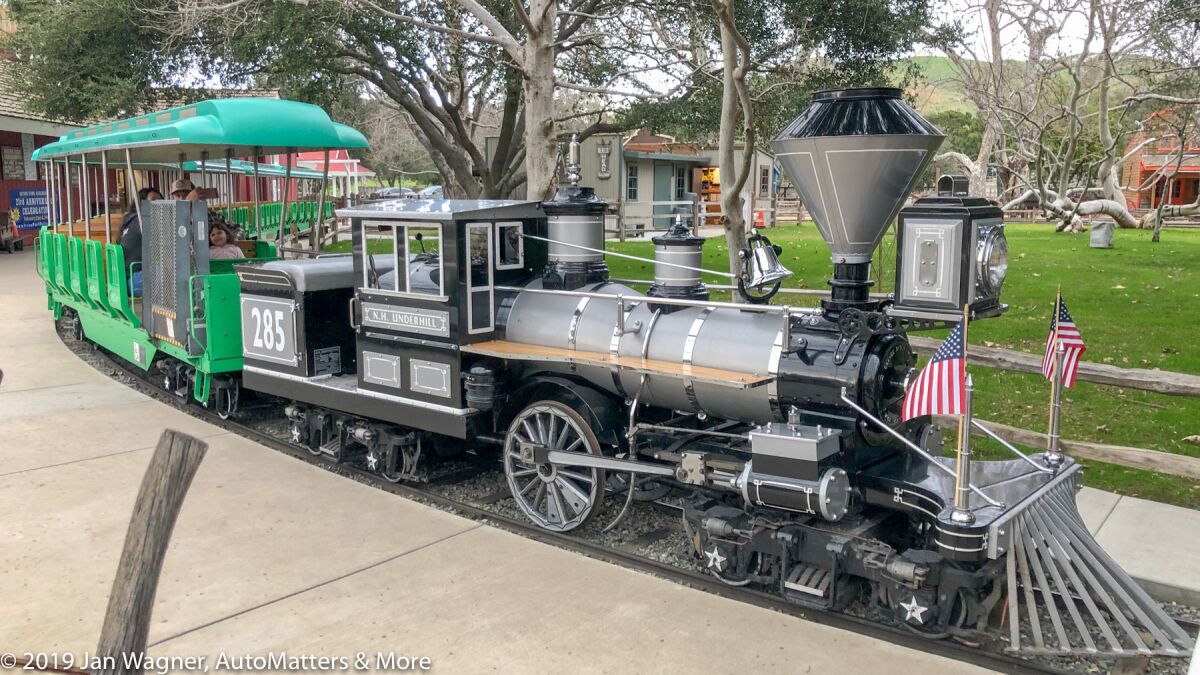 For many people, transportation by private automobile is significantly less expensive. My 100,000-mile, comfortable and roomy 2012 Prius Plug-in Hybrid gets about 50-55 mpg.
Presidents Day Monday morning dawned with clear blue skies – but there was a slight hitch. We had planned to depart at 7 a.m., but both of us had some last-minute work to take care of. That hour delay would not be a problem, since we were travelling by private car, and we'd still have plenty of time to enjoy Disneyland and Disney California Adventure.
It was very crowded this day at the Disneyland Resort. There were long lines to: get into the Toy Story parking lot, take the shuttle bus to the park gates, go through the security inspection and, finally, to get into Disney California Adventure. Each one of these lines ate into our expensive day at the park, but our carefully made plans were about to completely unravel.
I have the highest level of Disneyland Resort Passport, with no blackout dates, but my friend has a more restrictive passport. When she presented it to get scanned into the park, she was denied admission. She was told that this was a blackout date for her. We had not thought to check for blackout dates since we had come here last year on Presidents Day and got in.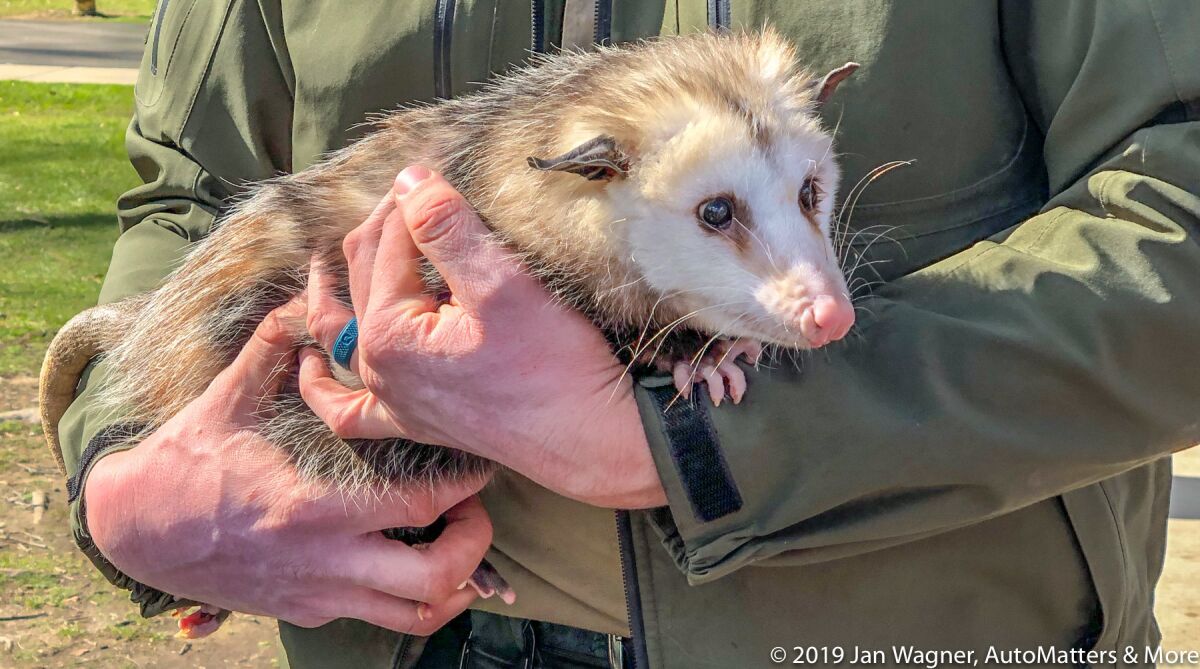 To enter would have required, at a minimum, for her to purchase a single day ticket – at Peak pricing. As an example of Peak pricing, a one-day Park Hopper ticket for Saturday, March 23 will cost a whopping $199! On a really crowded day such as ours, it just was not worth it.
We left disappointed, however, we were undeterred. Having access to our car gave us the freedom to easily and quickly go somewhere else, so we did a Google search for other fun things to do in Orange County.
First, we stopped for a great, inexpensive brunch at a pancake house – where I had a rare treat: a baked apple pancake. Then my Garmin GPS guided us to the OC Zoo (my friend is an animal lover).
We had never even heard of the OC Zoo, so this would be an adventure. Located within beautiful Irvine Regional Park, it only cost $3 to park our car. Inside the park, in addition to the zoo, are lush grounds with picnic areas as far as the eye can see, pony rides and the Irvine Park Railroad – a small scale train that gives visitors a $6, leisurely, narrated ride around the park.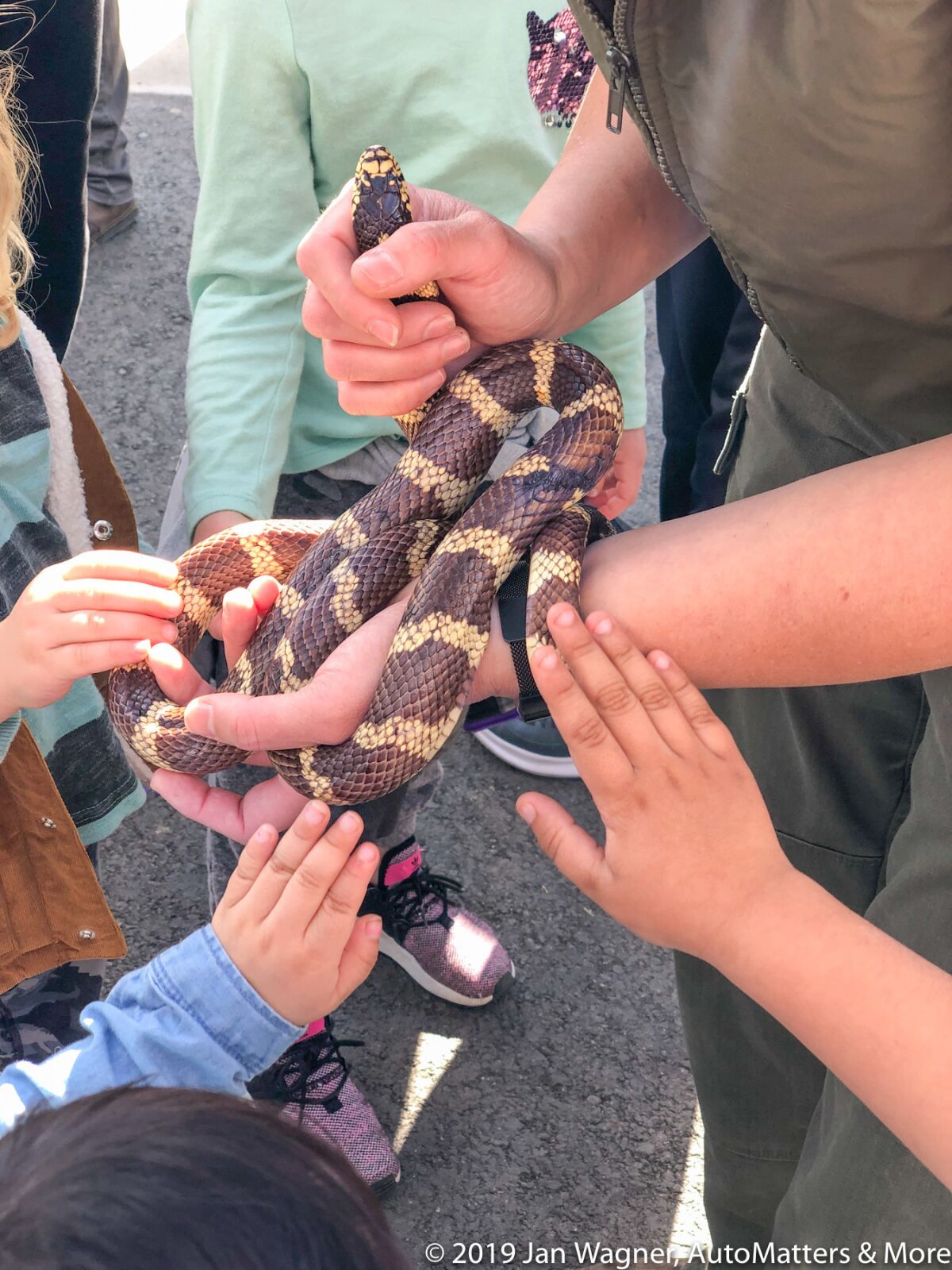 While we waited in line to get into the zoo, a zookeeper entertained and informed us with a cute little opossum.
Admission to the zoo was only $2! Inside, another zookeeper greeted us with a snake to pet.
Then, as we explored the zoo, we saw and learned about a variety of animals from the region: bears, burros, eagles, a tortoise, peccaries (furry pigs), a bobcat, snakes, a porcupine, a beaver, a raccoon, owls and more. There was also a petting zoo, especially popular with the little kids.
Thanks to the freedom of having a car at our immediate disposal, we ended up having an unexpectedly wonderful day, avoiding the huge crowds at the Disneyland Resort and saving a bunch of money. My only regret was only having my iPhone for pictures.
For more information, visit https://www.ocparks.com/zoo/ and www.irvineparkrailroad.com/rides-attractions/orange-county-zoo/
To see additional photos, visit www.drivetribe.com, click on the magnifying glass, select "POSTS" and enter "AutoMatters & More #578" in their search bar. Please send your comments to AutoMatters@gmail.com.
Copyright © 2019 by Jan Wagner – AutoMatters & More #578r1
---
Get the Del Mar Times in your inbox
Top stories from Carmel Valley, Del Mar and Solana Beach every Friday for free.
You may occasionally receive promotional content from the Del Mar Times.