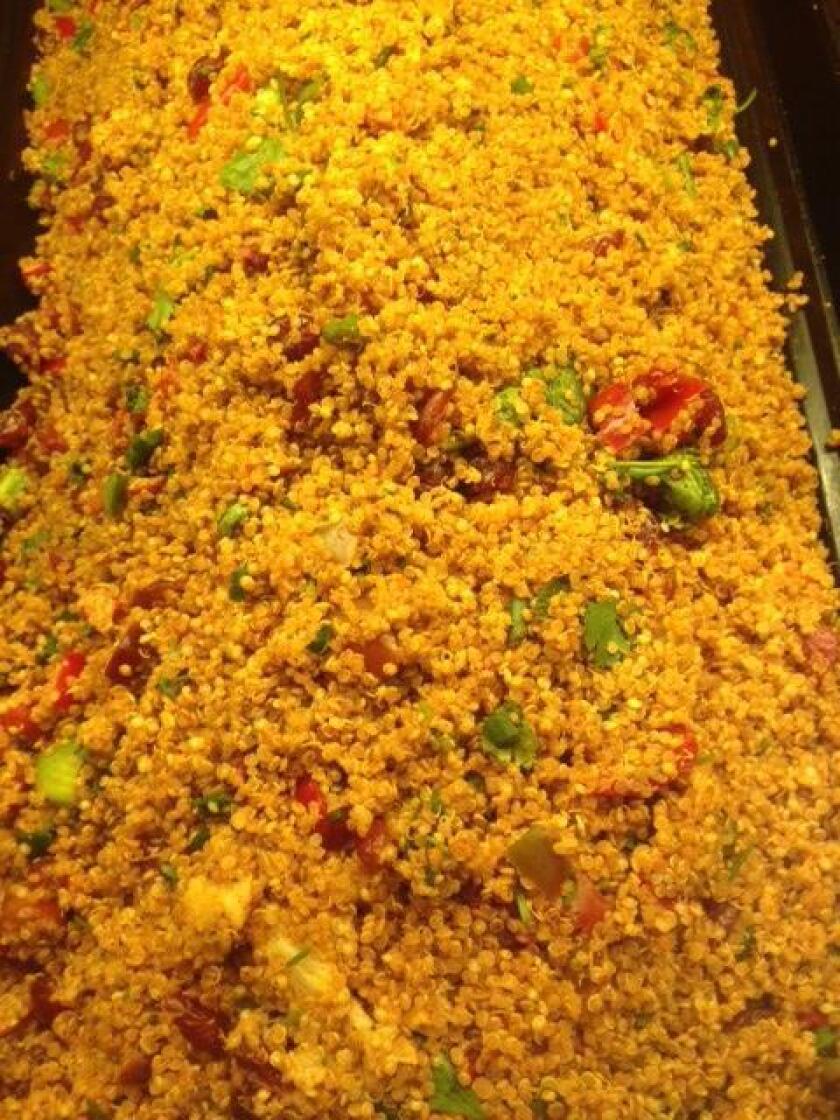 On the heels of International Carrot Day (April 4) who can resist chomping on a bright orange stalk of sweet goodness. Let's celebrate this nutrition-packed snack with some food folklore and facts, and just get right to the root of the matter, you silly wabbit.
Surprisingly, carrots come in a technicolor of shades, including "Purple Haze," "Atomic Red," and "Solar Yellow." Funnily though, the original hue of the carrot was actually purple when first cultivated in Afghanistan 5,000 years back. Dutch growers in the 16th century tinkered with mutant purple, yellow and white strains to produce the traditional orange carrot. Embrace the purple powerhouse that has less carb and sugar content than its orange sibling, and adds a splash of eye candy to both sweet and savory dishes.
Carrots of all manners have a mother lode of beta-carotene, Vitamin A and anthocyanins to ratchet up memory and vision, provide cardiovascular protection, amp up digestion and immunity, and temper inflammation. There's more. Those sturdy sticks also contain a compound called falcarinol that has been linked to revving up the body's cancer warriors. Shred a rainbow of beauties in slaws, green salads, taboulis (recipe below), and risottos. Roast with a drizzle of extra virgin olive oil and balsamic vinegar, whip up an airy carrot soufflé, zesty carrot ginger soup, or munch on them straight up with assorted hummus or creamy Greek yoghurt dips.
For just desserts grate into muffins, oatmeal cookies, puddings, crème brulees with a blood orange drizzle, and the beloved "bunny luv" cake swathed in a silky cream cheese frosting.
Over the last few decades horticulturalists created a strain of diminutive carrot that is petite, and more sweet and tender than the traditional carrot crop, typically served whole with part of the bright green tops intact. These true miniatures that instantly caught the attention of top chefs across the lands should not be confused with the uniform baby cut stubs that are faves in lunch boxes and crudités platters. This farming innovation turned the carrot industry on its head, increasing carrot consumption by one-third. Today over 170 million tonnes of carrots are processed into these peeled baby-cuts, capturing the lion's share (94 percent) of the carrot eater's market.
Through sheer serendipity and ingenuity, a Bakersfield, California carrot farmer named Mike Yurosek conceived the idea of peeling and paring down whole carrots into small stumps over his frustration of wasting roughly 400 tonnes of carrots a day that flew down his cull chute for failing to pass the beauty test. Doing damage control Farmer Yurosek converted these irregular shaped, gnarly roots into juice and pig feed. After noticing that the hogs' fat was turning a strange shade of orange, he decided to experiment with the imperfect carrots. Using the combo of an industrial peeler and green bean cutter, he created the prototype for the baby-cuts.
Yurosek took the carrot cortex or outer part of the root, while discarding the inner, straw-like core or central stele, then peeled and shaped the remnants into bite-size, uniform pieces, plastic bagged them, ready to pitch to retailers. Vons grocery was the guinea pig, and they were thrilled with the revolutionary product, making repeat orders.
The process has since been refined, and involves peeling, polishing, and bathing the carrots in a diluted chorine solution (for both organic and conventional carrots), to prevent the formation of bacteria that can trigger foodborne illnesses.
Now my fave (other than the carrot cake, of course) is this carrot quinoa tabouli that can be paired with grilled shrimp, wild-caught salmon or chicken breasts for a divine meal that also adds an oomph of color and antioxidants.
1 cup shredded carrots (1/2 orange, 1/2 purple)
1 cup cooked quinoa (rinse thoroughly before cooking to remove bitter coating)
1 cup chopped parsley, curly or flat (your choice)
½ red onion, diced or 2 scallions thinly sliced
2 Persian cucumbers, diced
½ cup Kalamata olives, chopped, pits removed
½ cup roasted almonds, blanched, chopped
¼ cup crumbled goat feta cheese (optional)
½ cup extra virgin olive oil½ cup lemon juice1 teaspoon orange blossom honey
Sea salt and cracked black pepper to taste
In a small glass bowl whisk together oil, juice, honey and spices. Set aside. In a large bowl combine salad ingredients. Pour dressing into quinoa mixture, and toss well. Sprinkle with goat feta.
For additional carrot recipes email kitchenshrink@san.rr.com.
---