AutoMatters+: Driving the All-New 2015 Mustang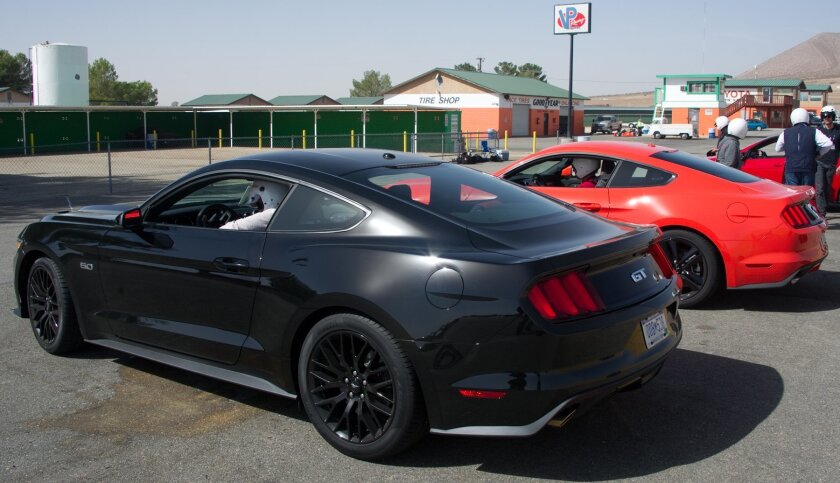 For 2011, which was the second year of the then-new body style, Ford introduced its powerful new 5.0L V8 engine. It produced 412 horsepower and 390 lb.-ft. of torque. At idle it had a deep, throaty, gurgling rumble. On hard acceleration it roared.
Leading up to that time I'd owned three Mazda Miatas in succession. They had great handling but not a lot of power. I was ready for more, so I went into a Ford dealership and placed a special order for this new Mustang, exactly the way that I wanted it: 6-speed manual transmission, Brembo brake package, high-performance 3.73 rear end ratio, stealth white exterior, Brick Red premium leather interior, Shaker 500 audio system and a backup camera.
It has been hands-down the quickest-accelerating car that I've ever owned. To be honest, I think that it actually has a little too much power, which I learned by autocrossing it. Even on the straights, overly aggressive use of the gas pedal will throw the car sideways. Do that in the turns and the car will violently spin around.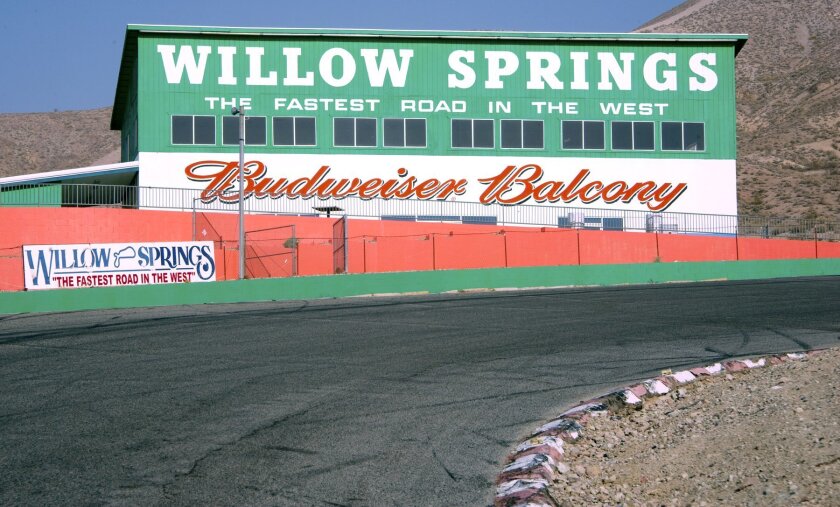 In the all-new 2015 Mustang, Ford addressed that problem, in part, by replacing the live rear axle with a modern, independent rear suspension. The improvement in handling is dramatic, which I experienced during a Motor Press Guild track day at Willow Springs International Raceway. In comparison to my 2011 Mustang, the new car feels lighter, more nimble and more responsive.
The exterior styling blends traditional Mustang cues with the looks of a modern, European GT car. It should have broad international appeal.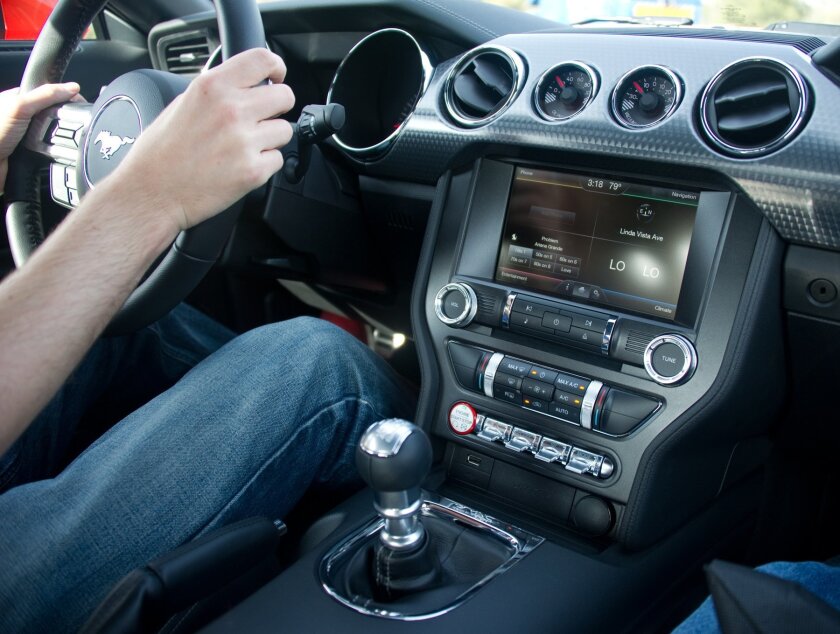 The interior is far more luxurious and well appointed than the previous car's, with more comfortable and yet more-bolstered, supportive seats. In comparison, the seats in my older, premium leather interior feel like overly firm, flat slabs.
The question is, which engine to choose?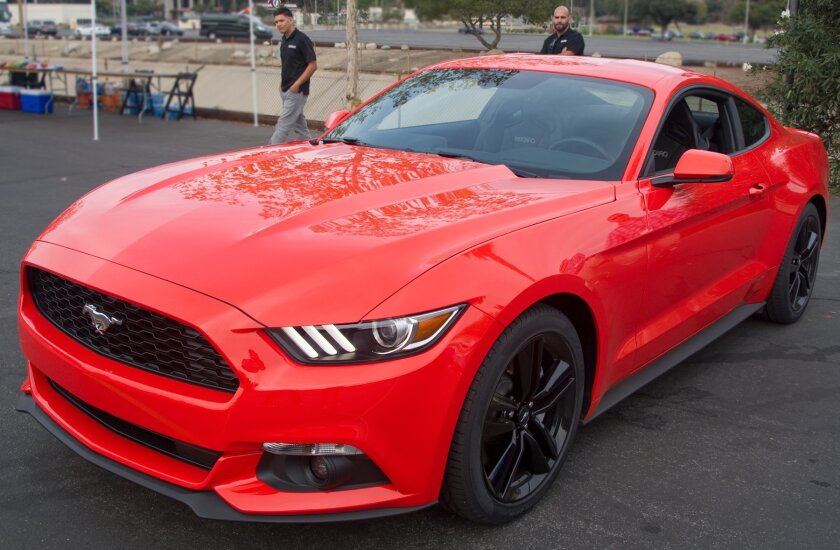 2.3L EcoBoost
Ford is heavily promoting this engine. Its fuel economy is certainly impressive: 22 city and 31 highway with the manual transmission.
On paper, the four-cylinder EcoBoost turbo is also a great performer: 310 hp and 320 lb.-ft. of torque. This Mustang is light, nimble and powerful. One would think, therefore, that choosing this package over the 5.0L V-8 would be a no-brainer, but is it?
The 2.3L EcoBoost Mustang looks like the 5.0L GT but it sure doesn't drive like it. The first two or three times I drove it on the city streets surrounding Pasadena's Rose Bowl, the car kept bucking and surging. Each time I had to push in the clutch to get it to stop doing that. On initial release the clutch pedal moved easily. Midway it got stiff, and then it loosened again near the end of its travel. Perhaps it was damaged.
Then there was the engine sound — or should I say lack thereof? This car looks like a GT but it sure doesn't sound like one either, nor does it accelerate like one. I say three strikes and you're out.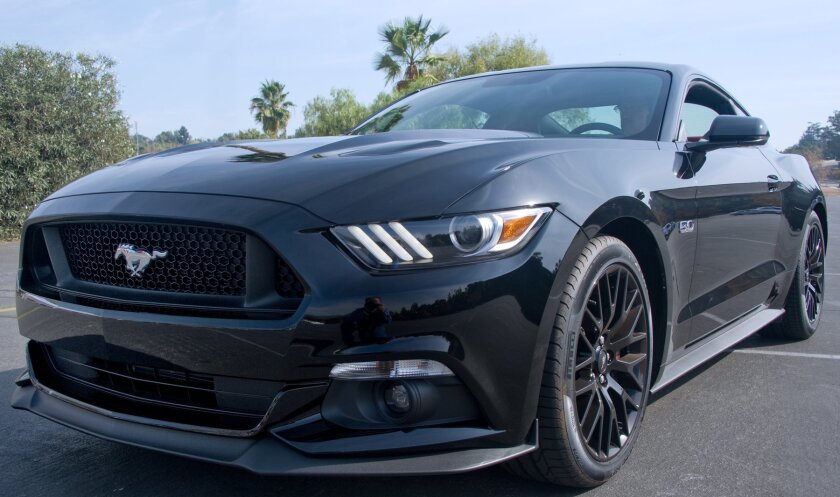 5.0L GT
Equipped with the 5.0L V8 engine, the Mustang GT produces a whopping 435 horsepower and 400 lb.-ft. of torque.
The clutch and gearshift action feel perfect, resulting in effortless acceleration and almost imperceptibly smooth downshifts, time after time. There are times when I still cannot accomplish that in my 2011, yet I succeeded at doing that from the very first time that I drove the 2015 GT.
Add to that the new independent rear suspension, which under hard cornering on the racetrack does not make me feel like I am constantly on the verge of losing control like in the older car.
Its fuel economy rating of 15 city and 25 highway, again with a manual transmission, is quite impressive.
My only criticism is that the brakes were touchy. They tended to grab on even light application of the brake pedal.
3.7L V6
The third, mid-range engine choice is a 300 horsepower, 280 lb.-ft. of torque, 3.7L V6. I did not get the opportunity to drive a new Mustang with that engine.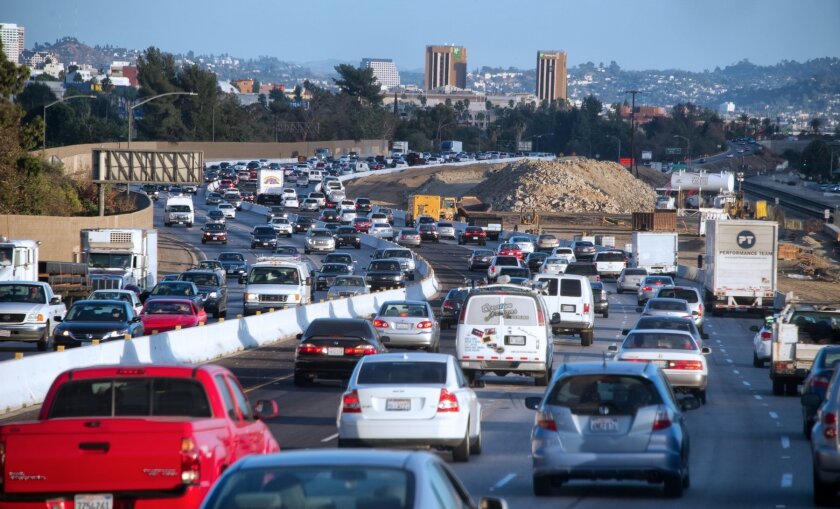 Equipped with the 5.0L engine, the new Mustang is a major improvement over the outgoing model, which is itself a very good car. It has traditional Mustang styling cues, and yet it is modern and sporty. Its cabin is rich and inviting. Its handling is spectacular, and its brute power is exhilarating. I want one, but I like my car, too. What to do?
As always, please write to AutoMatters@gmail.com with your comments and suggestions.
Copyright © 2014 by Jan Wagner – AutoMatters+ #356
---
Get the Del Mar Times in your inbox
Top stories from Carmel Valley, Del Mar and Solana Beach every Friday for free.
You may occasionally receive promotional content from the Del Mar Times.