AutoMatters & More: San Diego Science, Cars & "The Finest Hours"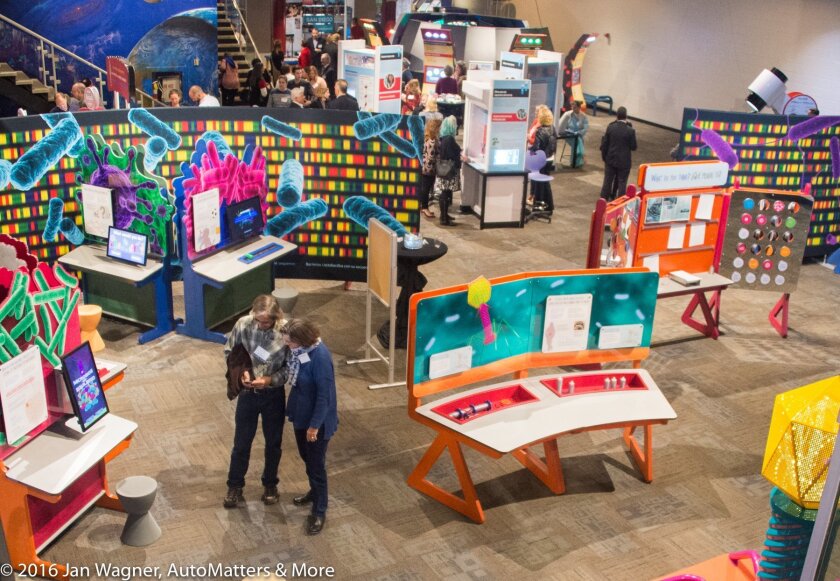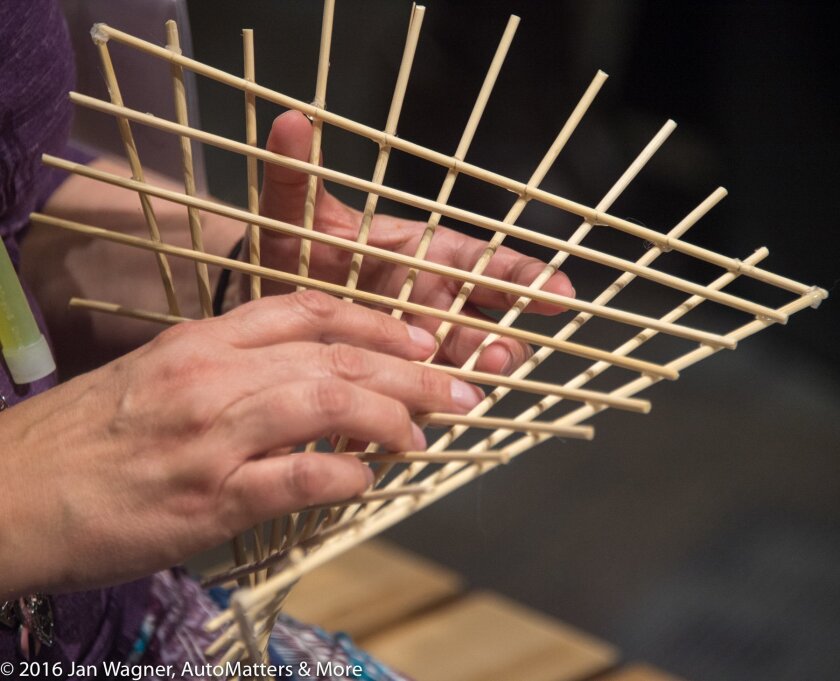 Celebrate San Diego Science
At the Reuben H. Fleet Science Center in Balboa Park (https://www.rhfleet.org), four informative exhibitions showcase innovative science in San Diego.
In the interactive "Art of Science Learning," you will discover what some people call STEAM – the interaction of science, technology, engineering, art and math. "More than 100 Art of Science Learning Fellows, drawn from all over the diverse, bi-national San Diego region, spent an entire year using the arts to learn the innovation process, explore the water challenge and develop new solutions."
Explore the four high-tech, interactive zones to learn about the power of stem cells – vital to human life – in the "Super Cells" exhibit. Only a handful of tiny stem cells multiplied to produce the 200 different types of specialized cells in the human body.
At the "Zoo in You," "explore the fascinating and complex world inside us that is our microbiome – a dynamic, adaptable and delicately balanced ecosystem like any other found in nature." Trillions of microbes make their homes inside our bodies.
On the lighter side, adults and children alike will not want to miss "Taping Shape." Designed in San Diego by artist, architect and designer Dave Ghilarducci, and built by a large crew of talented volunteers, a huge, free-form maze with tunnels and a slide was created from hundreds of rolls of sturdy packing tape, wrapped over scaffolding and covered with clear plastic shrink wrap. The result is springy, almost like a trampoline. Ever changing colored lights glow through the translucent walls of tape, adding to the atmosphere of this amazing indoor landscape. Climb inside and have fun!
"Enthusiast Car Show in Mira Mesa"
The underground enthusiast car scene is alive, well and thriving in San Diego.
After I left the Reuben H. Fleet event and was driving home, I decided to stop in Mira Mesa to pick up some Chinese takeout food for a late dinner. It was after 9:00 p.m. when I got back to my car. I was about to continue my drive home when I noticed that a large crowd milling around in another end of the shopping center's parking lot. There seemed to be a car show happening. There were all sorts of customized cars, surrounded by their mostly young drivers and passengers.
One large section of this informal car show featured Scion's FR-S sports coupe, in various stages of modifications – from mild to truly wild (https://www.scion.com/models/FR-S/2016) .
Other makes and models of customized cars were there, too, and the display was fluid. Every so often a group of cars would start up and slowly drive away. Others came to take their places.
When I returned home, I learned from Facebook that this "Monthly Mira Mesa Car Meet" had commemorated the "5-Year Anniversary Fuddruckers Meet."
"The Finest Hours"
This is the true story of the greatest small boat rescue in Coast Guard history. It is a story of incredible bravery, dedication to duty and perseverance in the face of impossible odds. It is also a love story.
On February 18, 1952, an aging oil tanker – the SS Pendleton – was caught in a fierce, destructive nor'easter off of the New England coast. The frigid winter storm had produced hurricane force winds and enormous waves. They pummeled the ship so hard that it literally broke in two.
Incredibly it remained afloat but it was taking on water fast, and the huge waves were relentless. The remaining crew was desperate. They needed help soon or they would face certain death.
Their only chance of rescue would depend on the seemingly impossible: a small crew aboard a Coast Guard lifeboat would have to survive wave after towering, battering wave, as they tried to find and then rescue the tanker's remaining crew members before what was left of their ship sank. Finding them would be like finding a needle in a haystack, in the dark and in the midst of a terrible storm.
Chris Pine turns in a compelling, completely believable performance as Captain Bernie Webber, commander of the Coast Guard lifeboat.
The visuals are simply spectacular and realistic. Suffice to say that you will be immersed in the enormity of the disaster and the tremendous challenges faced. "The Finest Hours" is presented in Digital 3D and IMAX 3D, but you might find the 3-D glasses somewhat distracting. Consider attending a non-3-D screening.
"The Finest Hours" is in theaters now.
Please write to AutoMatters@gmail.com with your comments and suggestions.
Copyright © 2016 by Jan Wagner – AutoMatters & More #422
---
Get the Del Mar Times in your inbox
Top stories from Carmel Valley, Del Mar and Solana Beach every Friday for free.
You may occasionally receive promotional content from the Del Mar Times.