AutoMatters+: CIRCUS! at the Reuben H. Fleet & "Avengers: Age of Ultron"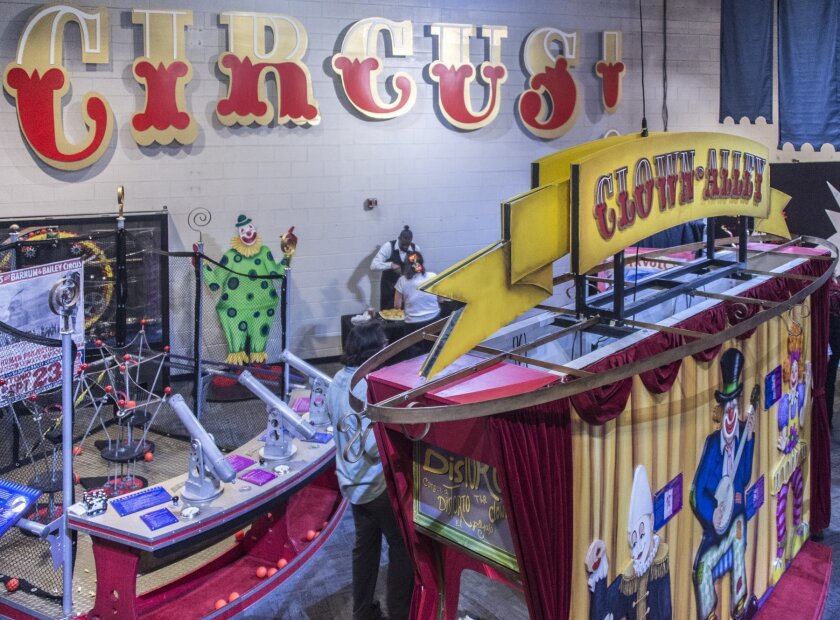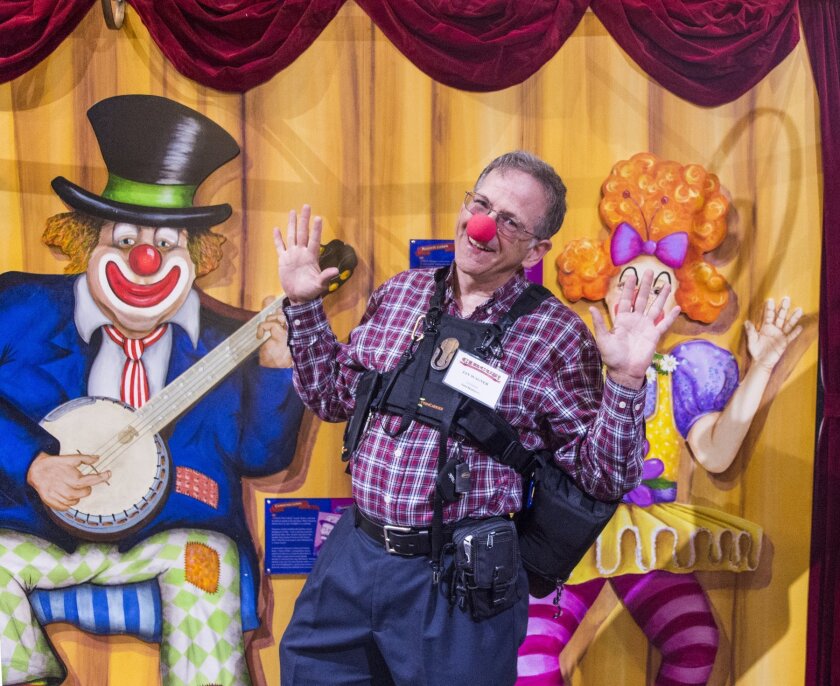 CIRCUS! Science Under The Big Top
Ladies and gentlemen! Boys and girls! Step right up! The circus has come to San Diego in a most unusual venue, and you are invited. Come thrill to the amazing and wondrous spectacle of "CIRCUS: Science Under The Big Top" at the Reuben H. Fleet Science Center, in San Diego's Balboa Park — not far from the lions, tigers and bears of the nearby San Diego Zoo.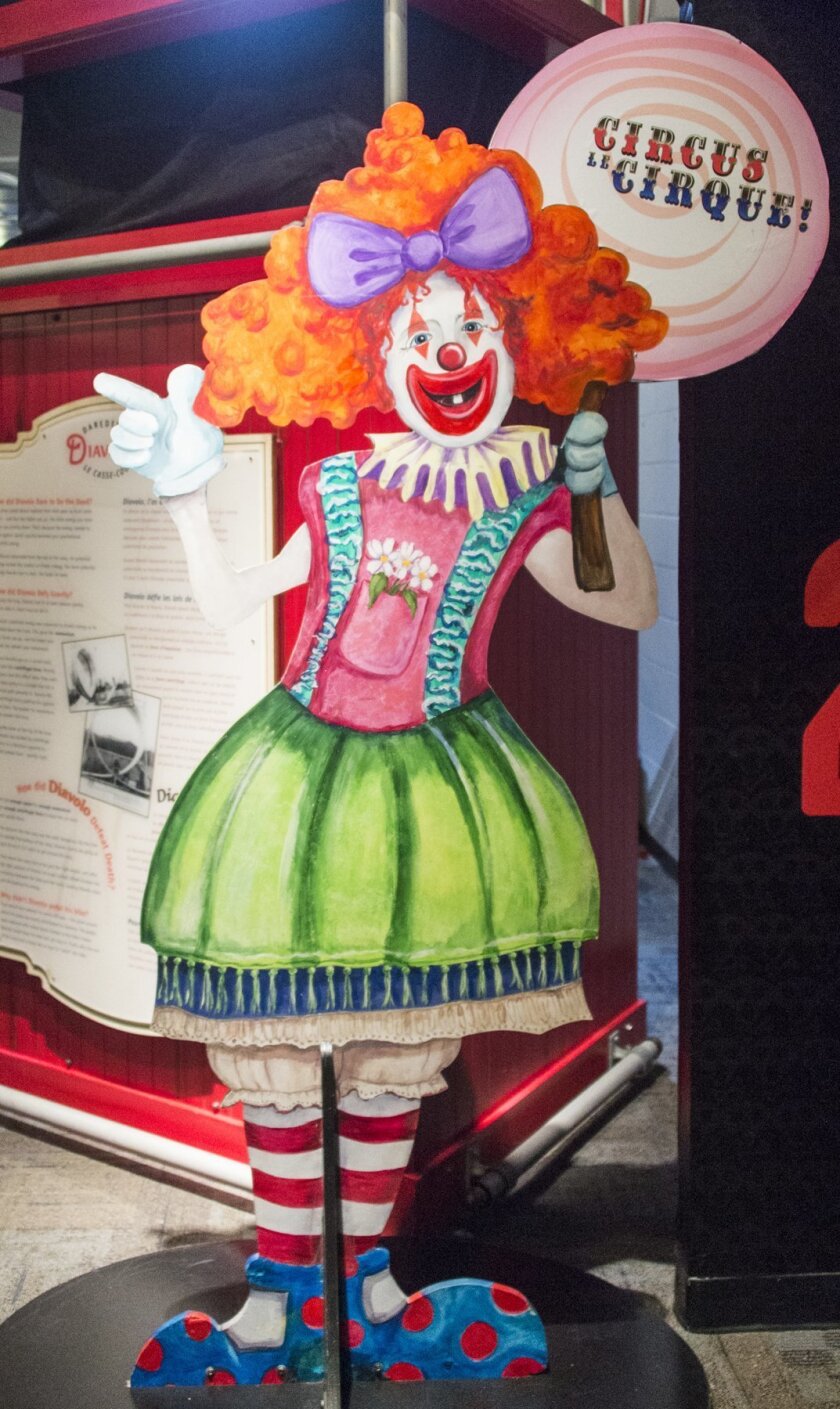 According to Steve Snyder, CEO of the center, this exhibition "gives a context for understanding science outside of the typical realms of classrooms and labs."
Through numerous interactive, fun exhibits, and a new, coinciding, participatory "Sideshow Science" act from the "Don't Try This At Home" live show, you and your entire family are encouraged to join this very special circus. Come one, come all, and learn the science behind the amazing feats of derring-do.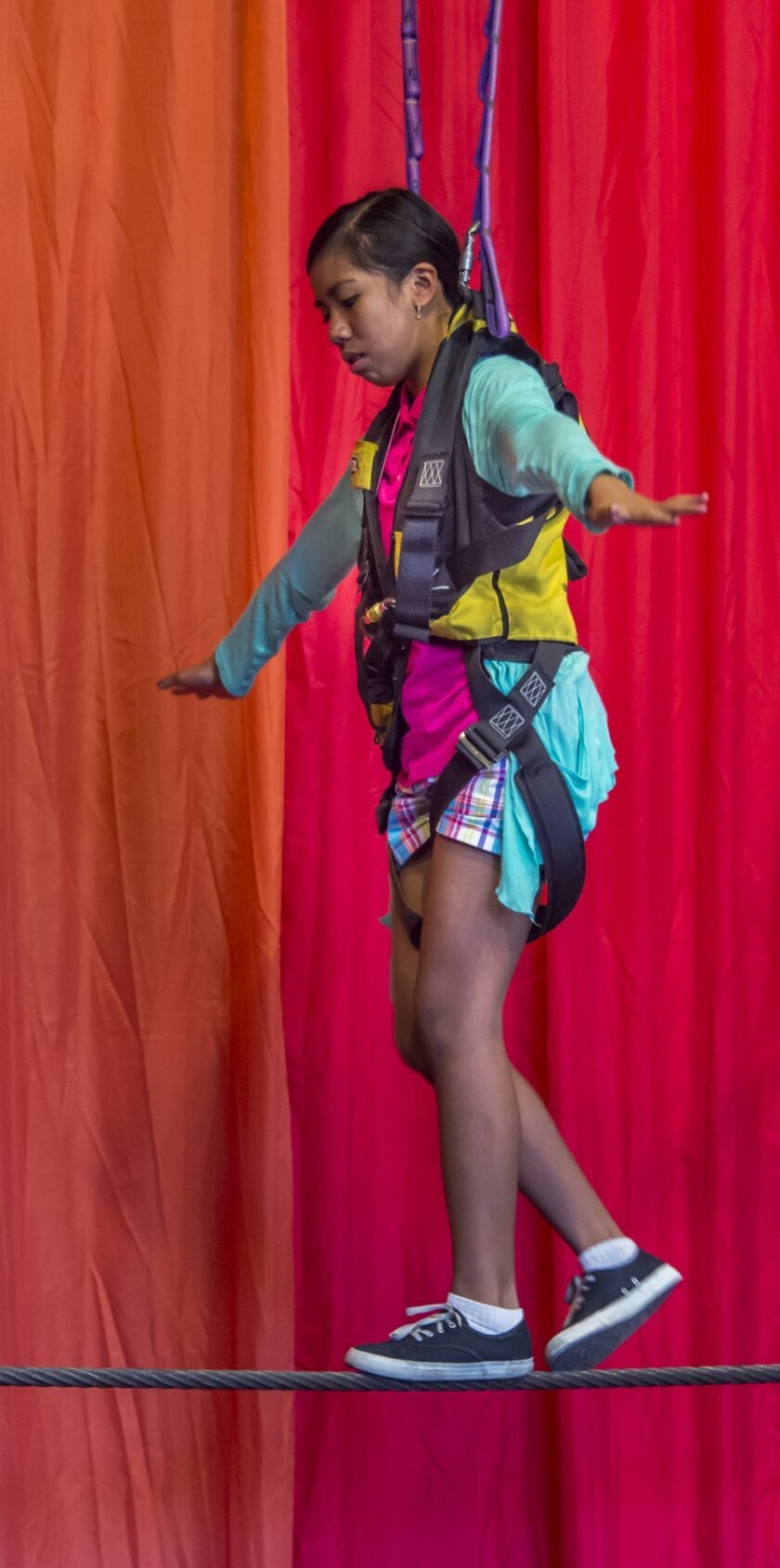 Unlike at your typical circus where the audience may only watch, you will be invited to perform trapeze tricks at the Elastic Acrobatics exhibit, or attempt to keep your balance as you (subject to height restrictions) carefully walk along a 6-foot-high tightrope, while learning about physics. Have no fear — with either, you'll be in a safety harness.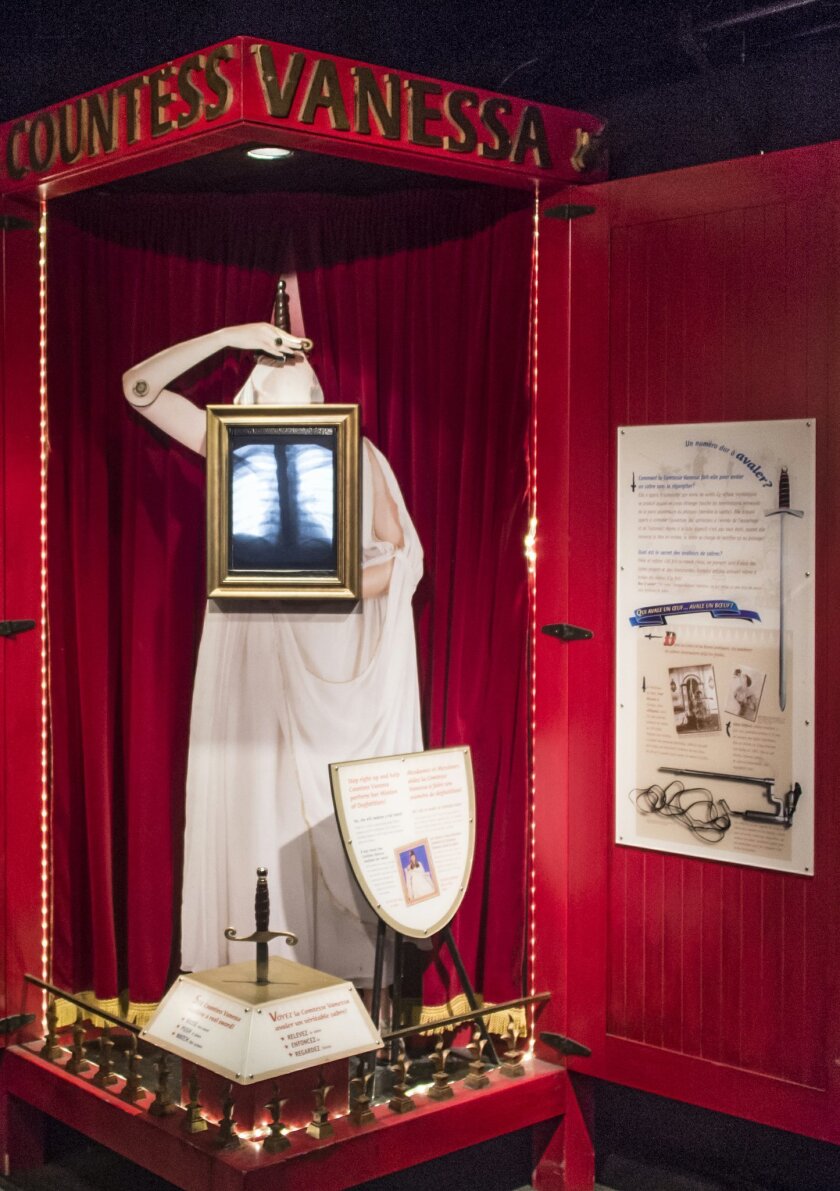 Practice your hand-eye coordination as you juggle. Fire projectiles to see how a human cannonball works (hint: success is all about angles and thrust). Witness incredible oddities of nature. Test your strength. Dress up in circus costumes. Contort yourself into a transparent cube. Discover why the mighty lion can roar, but not purr. Learn the secrets of sword swallowers and uncover the illusion of a flea circus. You will be amazed!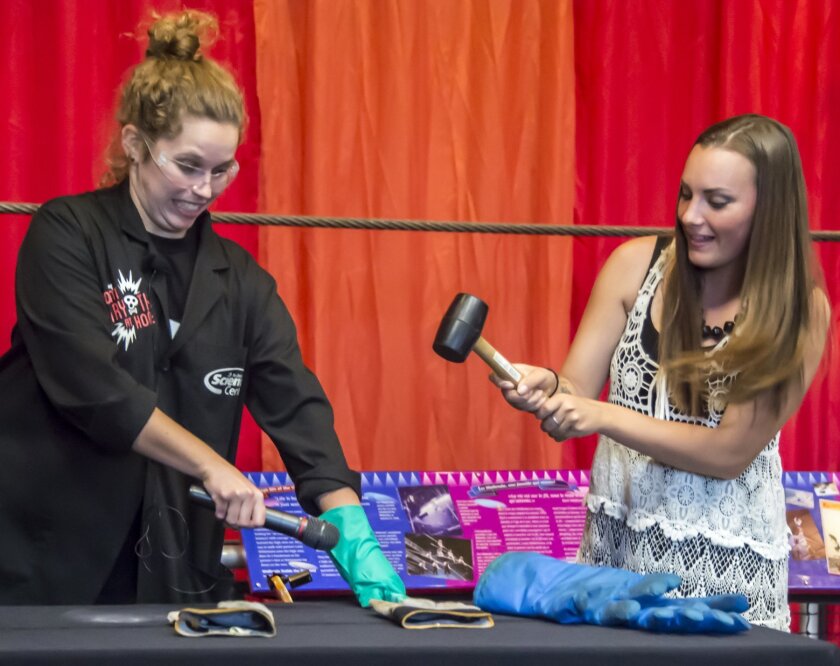 At the preview, we also enjoyed watching an entertaining troupe of talented circus performers. Who knows, they may return. At this circus, "the greatest Science Show On Earth," just about anything is possible. It's open now through Labor Day, at the Reuben H. Fleet Science Center in San Diego's Balboa Park.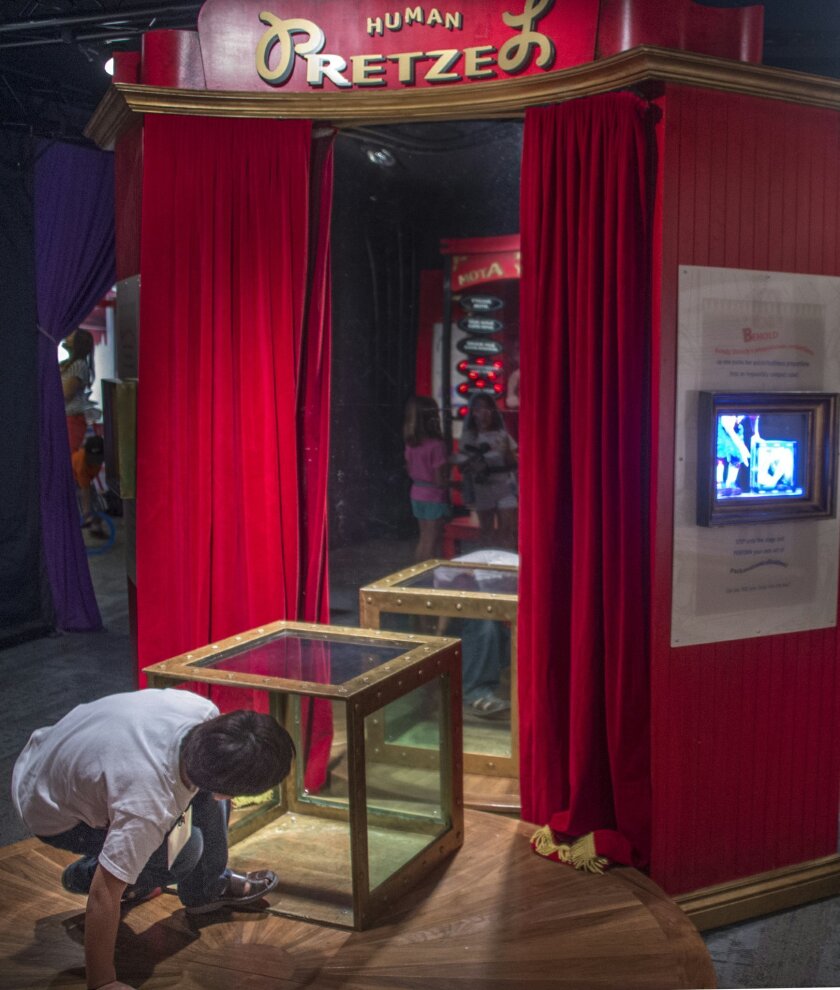 "Avengers: Age of Ultron"
Even if judged solely by its opening weekend's massive box office numbers, "Avengers: Age of Ultron" is already a smash mega-hit. It is a nonstop, action-packed, pyrotechnics-fueled, special-effects extravaganza with multiple storylines in a global setting.
The battles, car crashes, and scenes of mayhem are of truly epic proportions. Your favorite Avengers are here, along with some interesting new characters.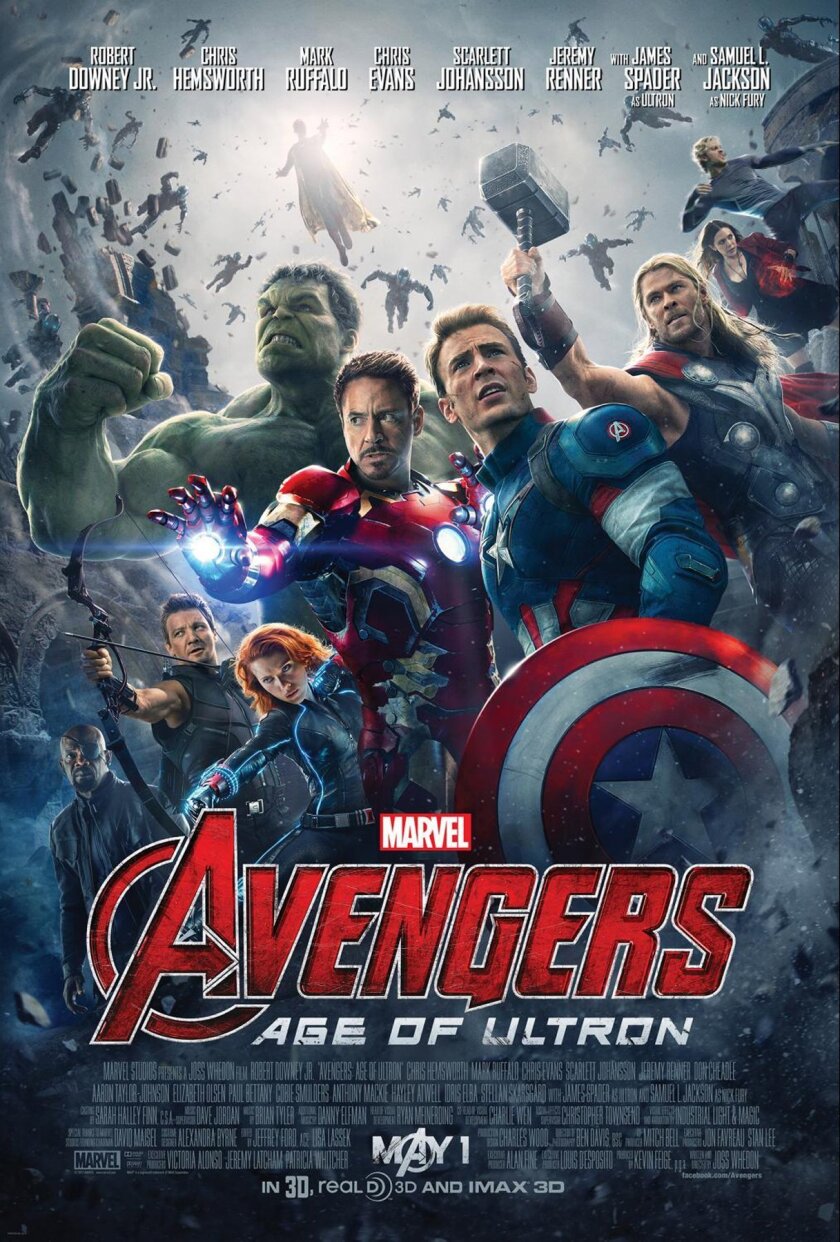 When we first see them, the Avengers are engaged in a fierce battle in a mighty effort to break into their enemy's stronghold. Visually, the rich and dramatic scenes would be equally well-suited to the latest high-tech, shoot-'em-up video games. Keeping us in touch with reality, several real-life characters are interspersed with the predominantly computer-generated ones.
As the conflict escalates, the Avengers confront a seemingly never-ending supply of flying AI (Artificial Intelligence) robotic fighting machines that terrorize the world. Seeing a city literally being ripped from its foundations and lifted high into the air, only to eventually be dropped back towards earth for its inevitable, cataclysmic destruction, is truly awe-inspiring.
Avengers fans will no doubt find all of this wild action irresistible, but how much of a beating can our superheroes take — or dish out?
Unlike with their previous movies, I did not particularly empathize with any of the Avengers this time around. Surprisingly, I felt my strongest connection was with Ultron — the 8-foot-tall, certifiably insane villain. This is a credit, in large part, to the brilliant acting of James Spader. While we do not actually see Spader the man (he was wearing a motion-capture suit), the voice and mannerisms are all his. If you enjoy the "Blacklist" on NBC, you will surely recognize and enjoy his portrayal of Ultron. In my opinion, he steals the show, but shouldn't this be more about the Avengers? That's something to think about ...
Ultron — a larger-than-life AI — seems in a flawed way to personify the aims and aspirations of "Iron Man" Tony Stark, who took it upon himself to fast-track the construction of Ultron for the purpose of peacekeeping. But the unintended consequence might actually be human extinction. In almost no time, Ultron is able to mass-produce a seemingly endless supply of Iron Man-like fighting machines.
Of course, there is an expected Stan Lee cameo. "Avengers: Age of Ultron" is in theaters now.
I'd like to hear what you think. Please write to AutoMatters@gmail.com with your comments and suggestions. I will write back.
Copyright © 2015 by Jan Wagner – AutoMatters+ #383
---
Get the Del Mar Times in your inbox
Top stories from Carmel Valley, Del Mar and Solana Beach every Friday for free.
You may occasionally receive promotional content from the Del Mar Times.