AutoMatters+: Disney Fandom & DisneyanaMania 2015
Walt Disney is larger than life. From humble beginnings, he truly created magic.
I have fond memories of Disney comic books, movies and TV shows from my childhood. Probably like you, I grew up loving Disney characters. Which are your favorites? Mine is Donald Duck!

To realize his dream of creating Disneyland — "The happiest place on earth!" — Walt took enormous financial risks, but he persevered and Disneyland became a hallowed institution, here in Southern California and around the world. Walt set the bar high for all theme parks to follow, including his own. His legacy lives on.
I admit it. I flat-out love going to Disneyland. I bought my current daily driver — a Toyota Prius Plug-in model — in large part so that I would use very little gas driving the 1-1/4 hours from my home to the parks and back. Driving a gas-guzzler would have discouraged me from going there nearly as often as I do.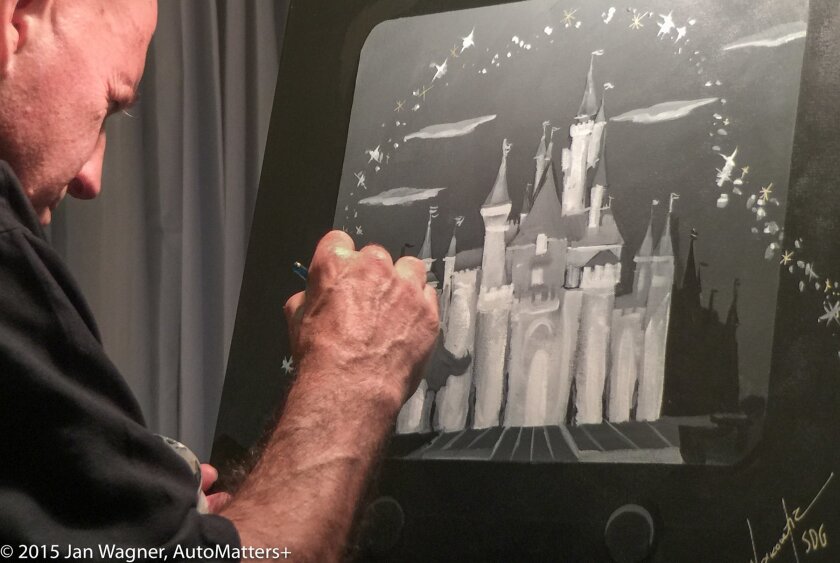 Of course, I bought an annual pass — a premium one at that — so that I could drive there whenever I felt like going and wouldn't have to pay any extra for parking (check out how much they charge just for that. It's a big deal). Yes, that pass is expensive, but one does not need to go there very many times to make each visit a reasonably priced proposition.
Disney is much, much more than just theme parks. The theme parks are a celebration of the movies, art, comics and beloved characters: at first just from Disney, but now also Pixar, Marvel and Lucasfilm ("Star Wars" — yes!). Golly! (as Goofy might say) doesn't that sound pretty much like what Comic-Con is all about?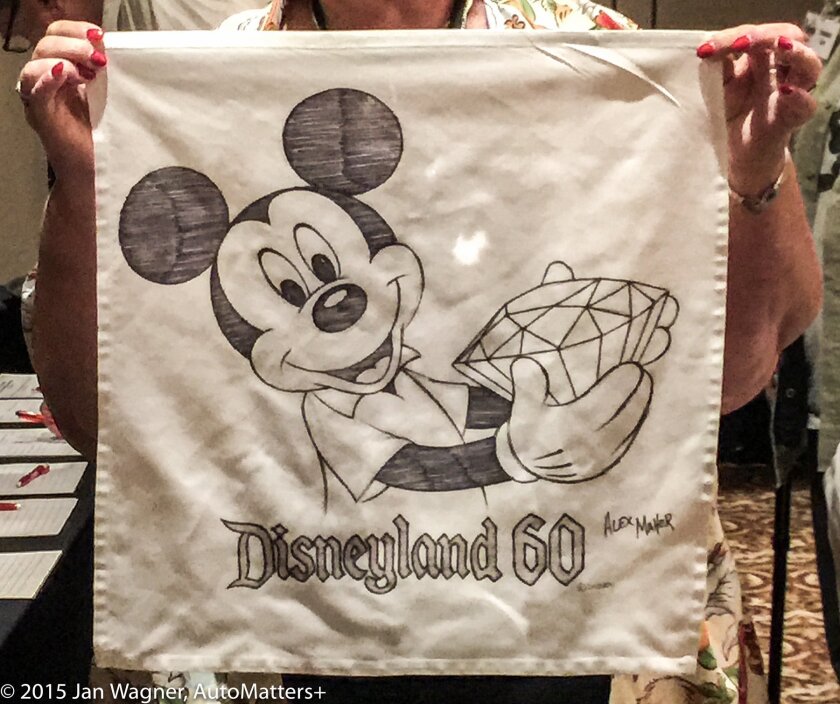 Since I have been deep into in all things Disney for so many years, I have acquired a pretty good sense of who supports Disney fandom best, and in what ways. My conclusions might surprise you.
The obvious answer might be that Disney supports Disney fandom best. After all, they — and they alone — have access to, and strict control of, pretty much everything that is Disney, including the archives, the huge talent pool, production facilities, the names and contact information of all of the annual passholders (worldwide), the characters, the logos and graphics, the official venues and more.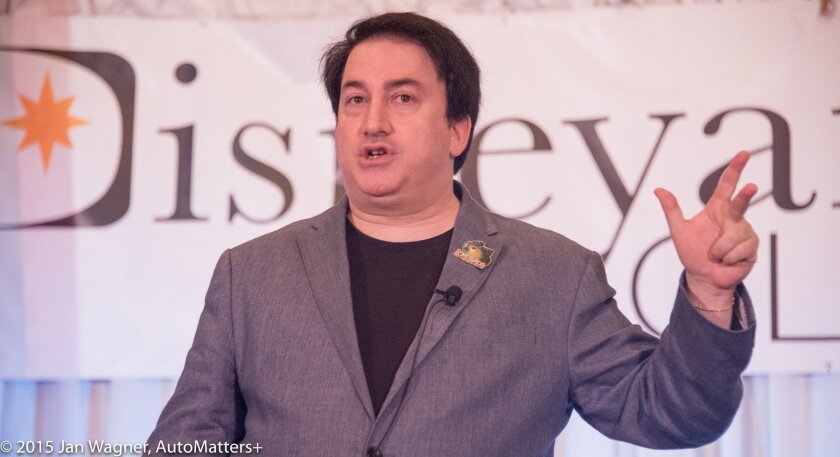 The official Disney fan club is a really big deal. Anyone would be "Looney Tunes" to say otherwise, but consider this, too. Disney is a "ginormous" money machine —– a global business empire. Standing behind the cheery, helpful cast members and artists and entertainers are the corporate suits. They have a big responsibility to their shareholders and the bottom line. Their careers are at stake.
No one celebrates Disney quite like its fans do. Our love for all things Disney is arguably more pure and certainly much less commercial. We strive to enjoy our Disney, when and how we please.
As far as I know, the largest Disney fan club outside of the Disney corporate realm is the Disneyana Fan Club (https://disneyanafanclub.org). I am a proud member. We are enthusiastic Disney fans who want to share our Disney fandom with each other.
I even founded a San Diego County Chapter. You can find us on Facebook. Send me an email if you're interested in joining us. At least so far, we do not charge local dues.
Recently, our national club held its annual DisneyanaMania convention (near Disneyland, of course). Famous Disney legends and experts on aspects of Disneyana entertained and informed us at the banquets and seminars. As in years past, we raised money for the students of Ryman Arts (https://www.rymanarts.org). Many of us spent some time at Disneyland. On the Sunday of the event, vendors filled several banquet halls with wonderful Disney merchandise, memorabilia and collectables.

Composer Robert J. Sherman (son of Robert B. Sherman and nephew of Richard M. Sherman, the famous and incredibly prolific Sherman Brothers songwriting duo) flew in from London to be with us. Then he surprised us by presenting us with a wonderful and generous gift: "Disneyana!" — our official club theme song, for which he wrote the music and lyrics. He then had it performed and recorded for us. Later, his song was sung to us live by a certain barbershop quartet!
Next up will be D23's big event, which happens every two years. It is called D23 EXPO. I'll be there too.
That's all for this time. Please write to AutoMatters@gmail.com with your comments and suggestions.
Copyright © 2015 by Jan Wagner – AutoMatters+ #396
---
Get the Del Mar Times in your inbox
Top stories from Carmel Valley, Del Mar and Solana Beach every Friday for free.
You may occasionally receive promotional content from the Del Mar Times.