AutoMatters+: Disneyland Turns 60 and "Tomorrowland"
AutoMatters+: Disneyland Turns 60 & "Tomorrowland"
On what was once a lush orange grove in Southern California, Walt Disney famously opened the gates to Disneyland on July 17, 1955. Now, almost 60 years later, "the Happiest Place on Earth" is known and loved the world over.
No one does theme parks quite like Disney. From the moment guests walk through the park gates, we are welcomed by smiling, genuinely helpful, Disney cast members.
At Disneyland no detail is overlooked. To keep things looking fresh and new, the attractions are frequently refurbished.
Disneyland is always reinventing itself and is never finished. In commemoration of its 60th year, several major attractions have been thoroughly re-imagineered.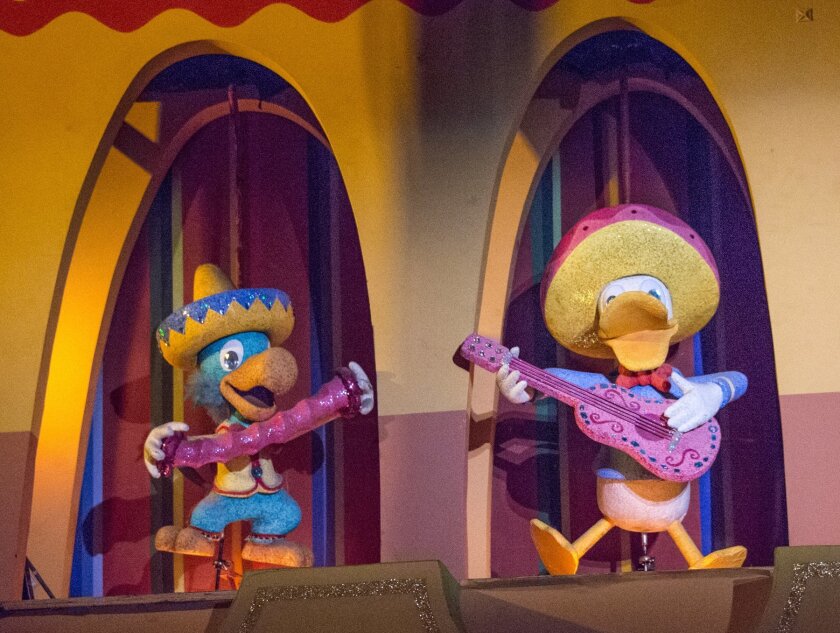 Disney has made merchandising into a science. As if to prove the point, my home is filled with Disney memorabilia. If Disney did not create the concept of pin trading, they certainly perfected it. Add to that Disney-themed clothing, snacks, housewares, toys, fine art, books, and just about everything else one could imagine.
This August, D23 — "The Official Disney Fan Club" — will hold its huge, biennial convention in Anaheim.
Diamond Celebration 24-Hour Kick Off
At 6 a.m. May 22, Disneyland's 60th birthday celebration kicked off with a magnificent, diamond-bright and dazzling 24-hour party in both of Disney's Southern California theme parks: Disneyland Park and Disney California Adventure Park.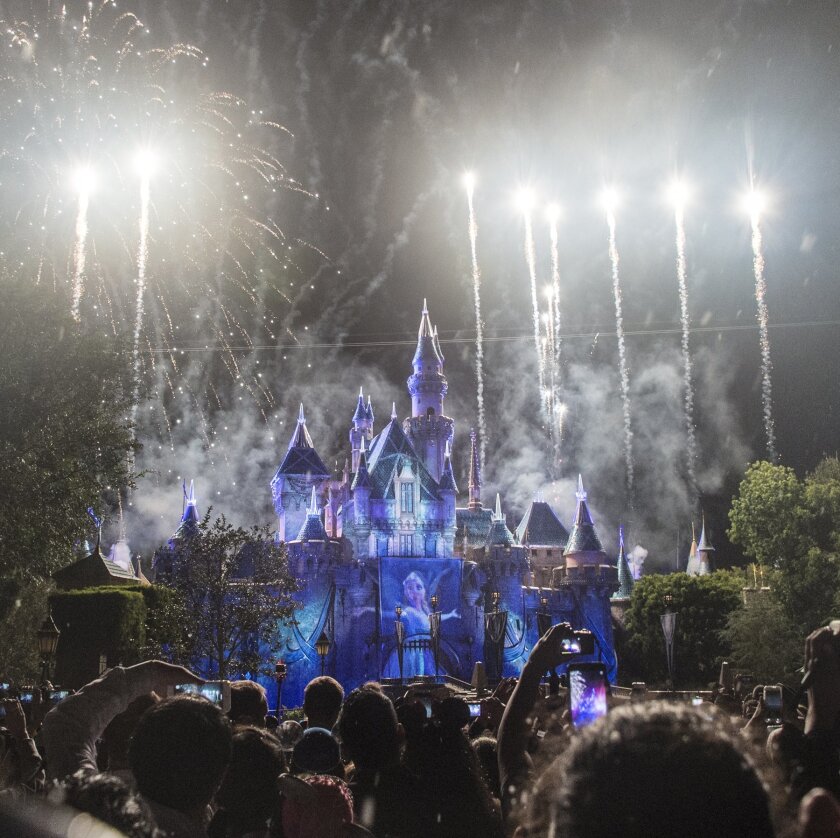 I drove there from San Diego, arriving around 2 a.m. where a huge, exuberant crowd was already gathered. According to a cast member, our numbers had already exceeded 10,000 — well on the way to Disneyland's reported capacity of 50,000, which it reached.
The especially hardy guests who arrived even earlier than we did were rewarded with a Disney keepsake: Diamond Celebration Mickey ears with the event's date. Gold Mickey ears from the 50th anniversary are a prized part of my collection of Disneyana.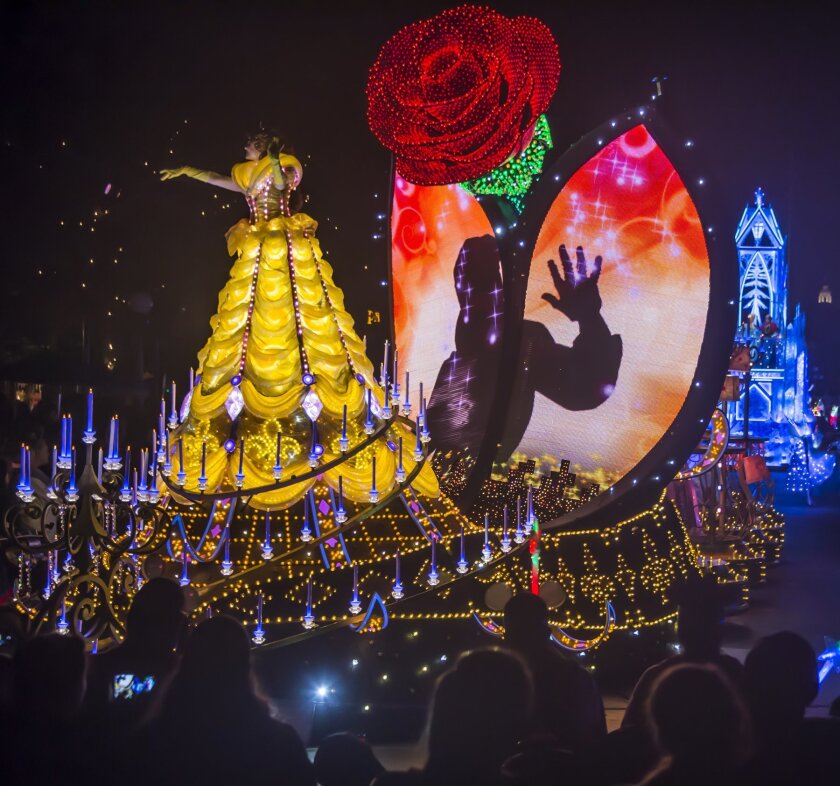 Over the course of the next four hours, we were admitted onto Main Street USA, in anticipation of the start of the 24 hours. Immediately after the 6 a.m. flag-raising ceremony, we were released into the rest of the park. TV cameras were recording us as we took off in all directions, heading for our favorite attractions or lining up to buy limited edition merchandise.
From early in the day, many people were already sitting along the curbs of Main Street USA, determined to have a prime viewing spot for that evening's premieres of the parade and fireworks shows. I explored the Sleeping Beauty Castle, and rode a variety of rides — some admittedly for old time's sake — including Star Tours, the Disney Monorail (in the front car, with the driver), the Casey Jr. Circus Train (overlooking Storybook Land from inside a circus cage car — the music was great), "Pinocchio's Daring Journey," and "It's a Small World." Then I recharged with a leisurely, restful and nutritious lunch at the Jolly Holiday Bakery Café, and shopped for Disney memorabilia.
In the evening, I thoroughly enjoyed the premiere of the "Disneyland Forever Fireworks Spectacular." It is truly spectacular, and includes projections on the castle, the Matterhorn and all along the buildings of Main Street USA. To see everything, you will have to return for at least a second visit.
Later I attended the 1 a.m. performance of the new and amazing "Paint The Night" Main Street Electrical Parade. With more than a million colorful lights, it is the biggest and brightest parade in the park's history. A thoughtful cast member kindly offered to hold my iPhone to record video, while I shot still photos for this column.
Next I headed over to California Adventure, where I watched the completely new "World of Color — Celebrate! The Wonderful World of Walt Disney" water show from the "wet zone."
I ended my 24-hour visit at Cars Land, where I bought a souvenir oil-can soda cup, followed by a ride on "Soarin' Over California." One of my favorite rides, it now benefits from sharp, bright digital video.
I stayed the entire 24 hours and then returned to my car, where I slept for several hours before driving back to San Diego.
"Tomorrowland"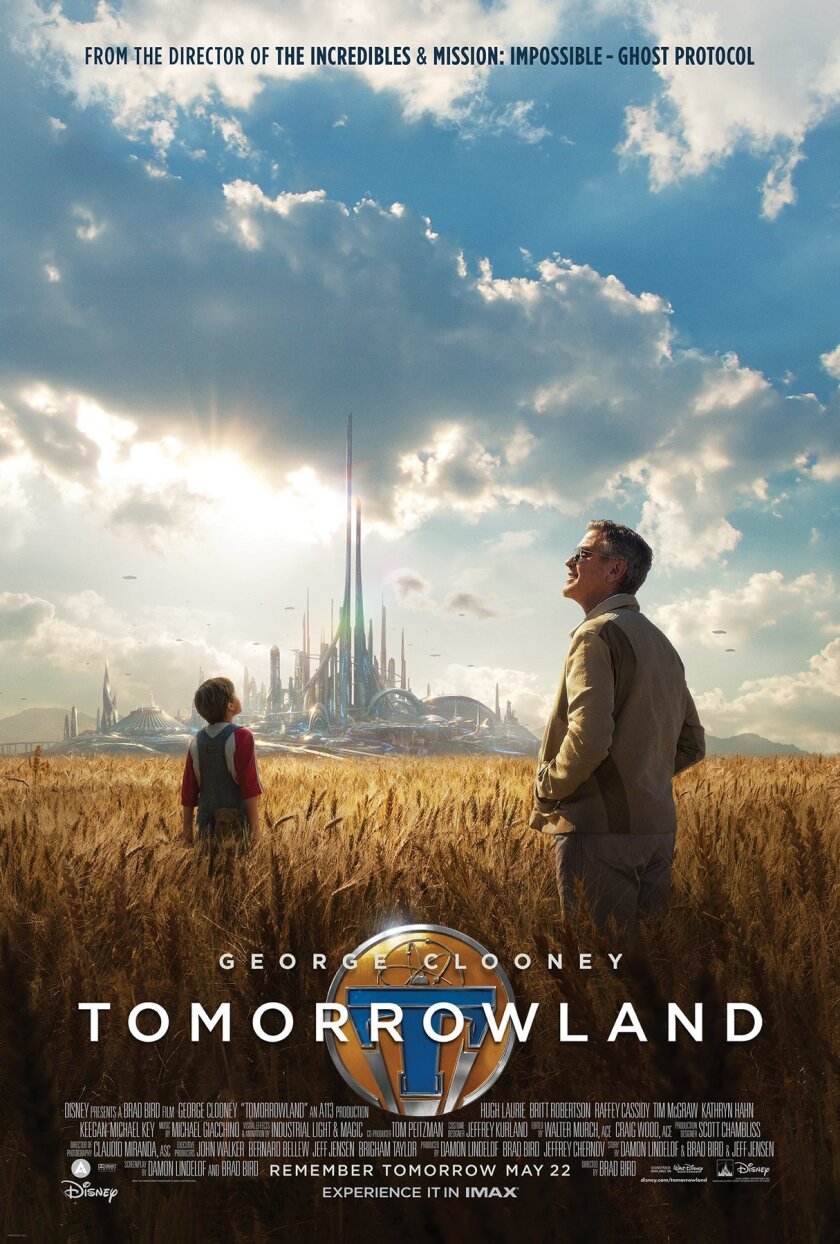 Starring George Clooney and Hugh Laurie (of TV's "House MD"), "Tomorrowland" is a vibrant, high-tech city of the future. Much like Tomorrowland at Disneyland, it reflects Walt Disney's optimistic, technology-driven hopes for the future. Through flashbacks, Disney fans will especially enjoy seeing "It's a Small World" at the 1964 World's Fair. No doubt they will also want one of those Tomorrowland pins.
Please write to AutoMatters@gmail.com with your comments and suggestions.
Copyright © 2015 by Jan Wagner – AutoMatters+ #386
---
Get the Del Mar Times in your inbox
Top stories from Carmel Valley, Del Mar and Solana Beach every Friday for free.
You may occasionally receive promotional content from the Del Mar Times.