AutoMatters & More: FlyOver Canada & Richmond Olympic Experience
One of my all-time favorite places to visit is Canada, and it is especially attractive now that the currency exchange rates are so favorable to travelers from the U.S. My recent destination was the beautiful city of Vancouver, located on the rugged west coast of British Columbia.
FlyOver Canada
Visitors to Disney California Adventure are probably familiar with "Soarin' Over California." Securely seated guests are lifted high into the air, their feet swinging below them, for a simulated hang glider ride that takes them on an aerial tour across California. I so enjoy it that when I saw a description of FlyOver Canada, I knew that I must experience it, too.
Similar to "Soarin'" and using the latest technology (with help from some former Disney Imagineers and other experts), FlyOver Canada gives guests a fully immersive, aerial tour of Canada. Your flight is effortless as you enjoy the panoramic splendor that is Canada, projected in vivid, colorful clarity on to a huge, four-storey-high, spherical screen. Subtle scents, other special effects and sound projected from the rear, through the screen, add to the realism.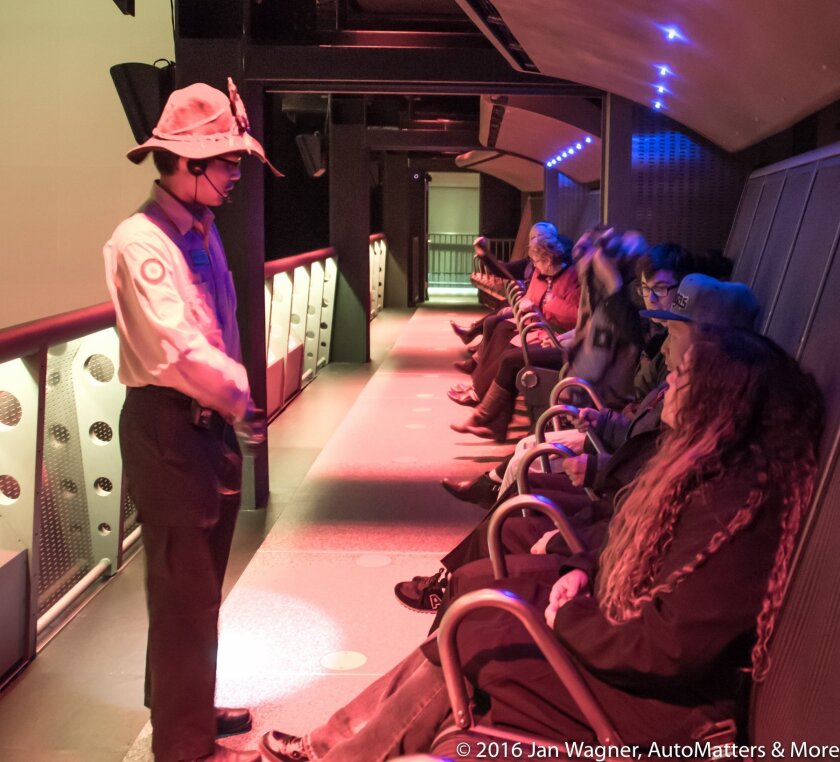 Your tour of Canada will begin with a sunrise over the northern Canadian icepack. Journey on to "Iceberg Alley, Newfoundland," where you will observe a massive iceberg. These are often over 10,000 years old.
Next you'll experience a breathtaking cliff drop in Gros Morne National Park, in Newfoundland.
Fall is an especially beautiful time in Canada, when the leaves change color to an awe-inspiring bouquet of reds, greens and yellows before the long winter sleep – as seen in Riviere Rouge, Quebec.
No tour of Canada would be complete without a visit to Niagara Falls. Moving west, and hailing as I do from Calgary, Alberta, I especially enjoyed the prairie flyover, as cowboys at the Wheatland Hutterite Colony in Rockyford, Alberta herded horses.
You'll witness the famous "Rocky Mountaineer" train as it travels on its long, winding journey between British Columbia and Alberta, crossing a bridge that spans a huge valley, bordered by tree-covered vistas that extend as far as the eye can see.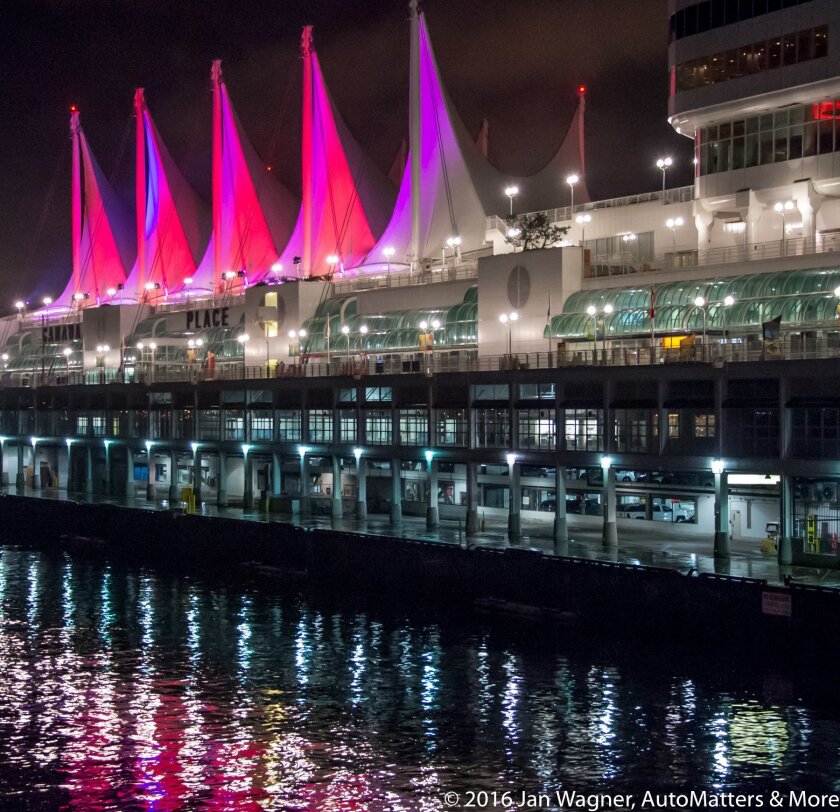 Other shots include Banff National Park in Alberta; as well as heli-skiing, a winery in the Okanagan and, of course, Vancouver in beautiful British Columbia.
Now we'll skip ahead to the end of your journey, where you will see what may be the most spectacular shot of them all: the "aurora borealis" (Northern Lights) near Churchill, Manitoba.
Experiencing FlyOver Canada made me homesick. I cannot recommend it highly enough, and look forward to experiencing it again.
FlyOver Canada is located in Canada Place, Canada's pavilion for the Expo '86 World's Fair. For more information, go to FlyOverCanada.com.
Richmond Olympic Experience
The Richmond Olympic Oval was one of the spectacular venues for the 2010 Olympic Winter Games. Once the site for Olympic speed skating competition, today that massive indoor facility hosts a multitude of sports and wellness activities, and is a world-class Olympic training center. In addition to skating, it has hosted 40 international tournaments including martial arts, dance, gymnastics, fencing, badminton and wheelchair rugby.
A new feature, and a great tourist attraction, is the Richmond Olympic Experience (known as the ROX). This highly interactive exhibit lets you experience thrilling sports as a participant. State-of-the-art (and fun!) simulators that are included in your price of admission enable you to experience sensations of launching from a ski jump and then soaring over ice and snow, 'flying' "a distance equivalent to two city blocks," paddling a kayak as you navigate "the raging white waters of the Chilliwack river ... through narrow hanging gates;" sit-skiing "on the Paralympic Team's training course in Kananaskis, Alberta;" "travelling 150km/hr (over 90mph) in a bobsleigh on the Vancouver 2010 track;" and driving a powerful and fast, open-wheeled, Formula 1 race car, raising the question: "Should motorsport be an Olympic event?"
"Interactive challenges include: 'How High Can You Jump?', 'How Far Can You Jump?', goal scoring in hockey and soccer, reaction speed tests, and a 'Be a Broadcaster' challenge that will test your commentary skills on your choice of five memorable Olympic events."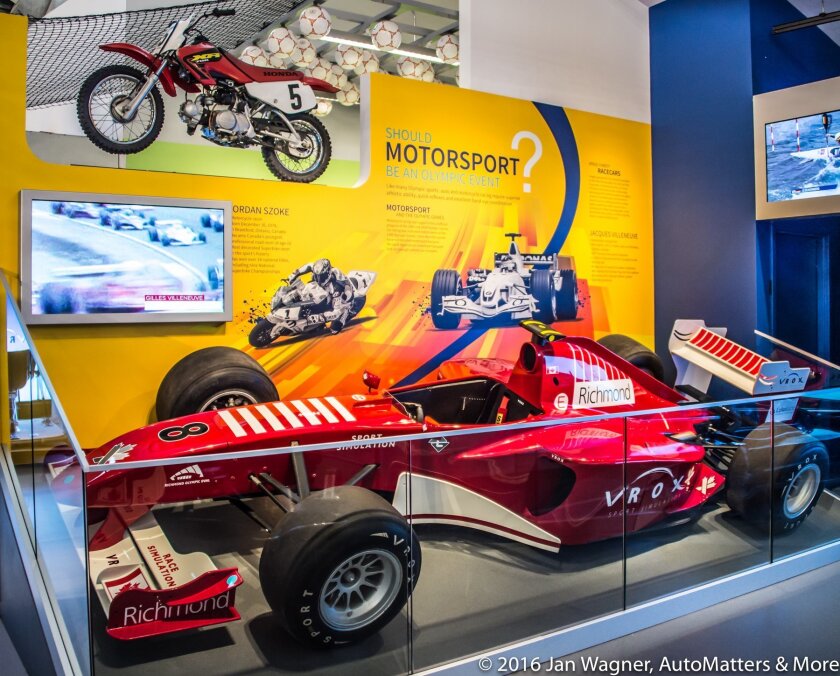 Hundreds of artifacts, Olympic touch tables and a fascinating set of Olympic torches; and a direct link to the International Olympic Committee's database of images, video and stories, together provide a rich history of the Olympic games.
For more information, including prices and hours of operation, visit theROX.ca.
Please write to AutoMatters@gmail.com with your comments and suggestions.
Copyright © 2016 by Jan Wagner – AutoMatters & More #426
---
Get the Del Mar Times in your inbox
Top stories from Carmel Valley, Del Mar and Solana Beach every Friday for free.
You may occasionally receive promotional content from the Del Mar Times.