AutoMatters & More: Harry Potter at Universal and the Shelf Life of Sneakers
Harry Potter at Universal Studios Hollywood
I had already made the long drive up from San Diego to Hollywood to drop off a camera at Nikon's west coast service facility, so this day would be a good opportunity to visit Universal Studios Hollywood and check out the construction progress at "The Wizarding World of Harry Potter." With a small, clip-on olloclip Active Lens (2x zoom and ultra-wide angle lenses – see https://www.olloclip.com) for my iPhone hanging from its neck strap, I entered the park.
Hogwarts Castle was already visible in the distance, as were the many rooftops of the buildings that will transport you right into "The Wizarding World of Harry Potter." A sign on a wall reveals the opening date: April 7th. For now though, satisfy your need for all things Harry Potter by visiting the gift shop and taking an interactive tour online at https://www.universalstudioshollywood.com/harrypotter/.
From there I embarked upon a tram for the 50th anniversary Studio Tour. Favorite experiences include the torrential rain-induced flash flood down the street of a Mexican village, parting of the waters as the tram drives through, the "Jaws" shark attack and King Kong in 3-D. Hold on tight as an earthquake demolishes your underground subway station.
For the finale, you will enter a new 3-D attraction based on the "Fast and the Furious" movie franchise. Hold on tight to your belongings. In all the excitement I fumbled with my olloclip Active Lens in the dark and dropped it from the tram. Fortunately, the staff at Universal Studios Hollywood could not be more helpful. A little later they went into the attraction building and found my rugged little olloclip lens – intact, despite its close proximity to where several trams filled with visitors had passed by since I dropped it! Needless to say I was very happy and grateful.
That reminded me of the decades-old Timex watch torture test advertising campaign, with its recurring tag line: "Timex -- it takes a licking and keeps on ticking." Considering my experience, perhaps olloclip should do its own torture test ads, using the tag line: "Olloclip -- it takes a licking and keeps on clicking" (shutter clicking, get it?). Their customers could join in the fun by emailing in their own true stories about olloclip's durability and quality. Wouldn't that be cool?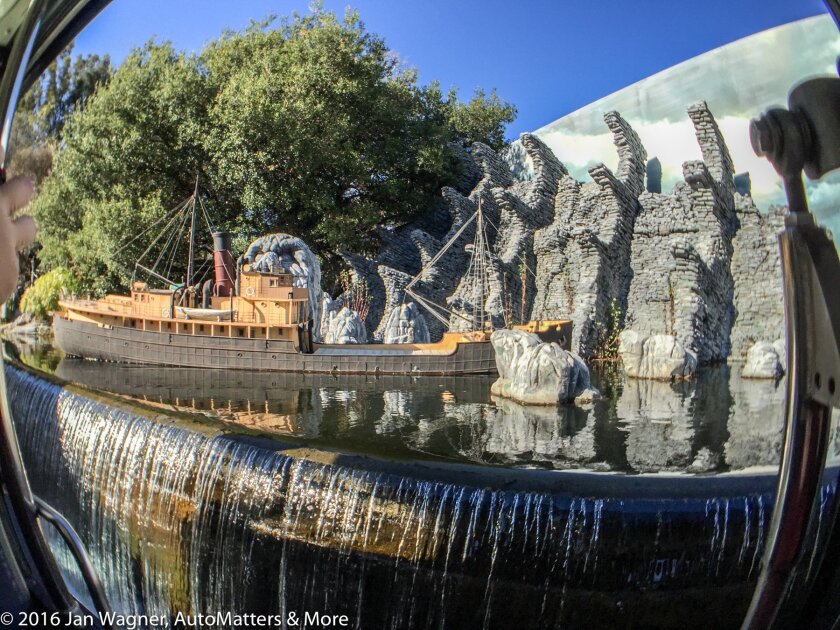 Sneakers: Use Them or Lose Them
Did you know that sneakers have a shelf life? I did not, and paid the price for that. Hopefully my experience will help you avoid a similar fate.
Years ago, at a time when I needed a new pair of sneakers, a store had some sort of great sales promotion. Perhaps it was buy one pair and get a second pair for half price. Whatever the case, I bought two pairs and started to wear one of them. I put the other pair away, to use when I next needed a new pair of sneakers.
Lots of time passed and I forgot I had that second pair. That was until a couple of weeks ago, when my current pair of sneakers had well and truly worn out. I spotted the new pair in my closet and then wore them all day.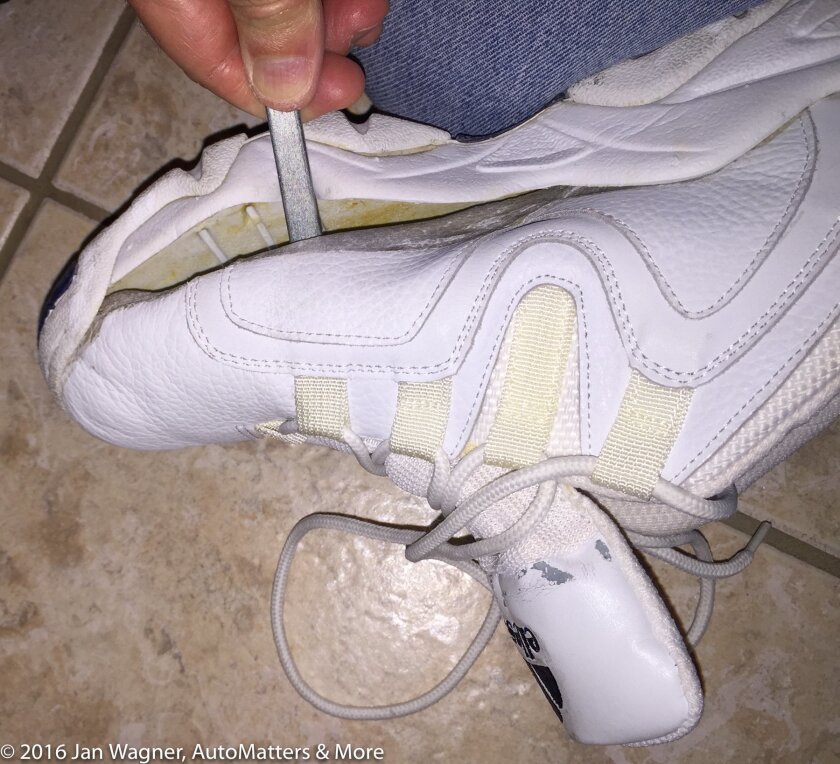 When I returned home, something very unusual caught my attention. The leather upper portion of those "new" sneakers was separating big time from the sole. They looked like clown shoes as I walked in them.
At first I thought I had bought a defective pair of what were reasonably expensive sneakers, so I wrote to the manufacturer. While I waited for their reply, I learned from the Internet that this is a common problem. It is known as flexible PU degradation.
PU is polyurethane foam – typically used in running shoe soles. When new it is flexible, but it has a shelf life. In other words, these shoes – whether worn or not – will basically fall apart if enough years pass. This has also happened to expensive collectors' sneakers that were bought and then stored for many years.
Apparently this is caused by a reaction with the moisture in air, elevated temperature and other common environmental factors, including pollution.
There are exotic ways to preserve PU but they are not cost effective or practical. The bottom line is this: wear your sneakers. Do not save them.
For more information, check out the fascinating expose at www.wired.com/2015/05/sneakers.
Please write to AutoMatters@gmail.com with your comments and suggestions.
Copyright © 2016 by Jan Wagner – AutoMatters & More #423
---
Get the Del Mar Times in your inbox
Top stories from Carmel Valley, Del Mar and Solana Beach every Friday for free.
You may occasionally receive promotional content from the Del Mar Times.