AutoMatters+: Hot Wheels Car Design at Star Wars Celebration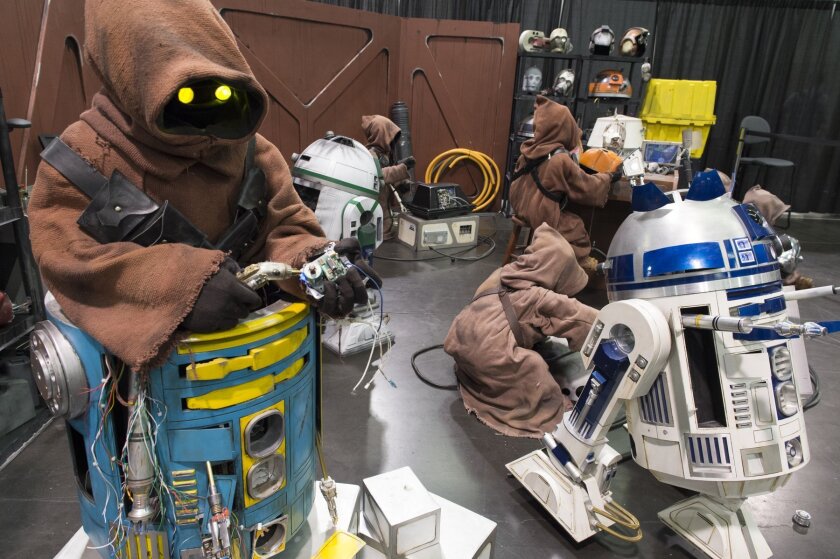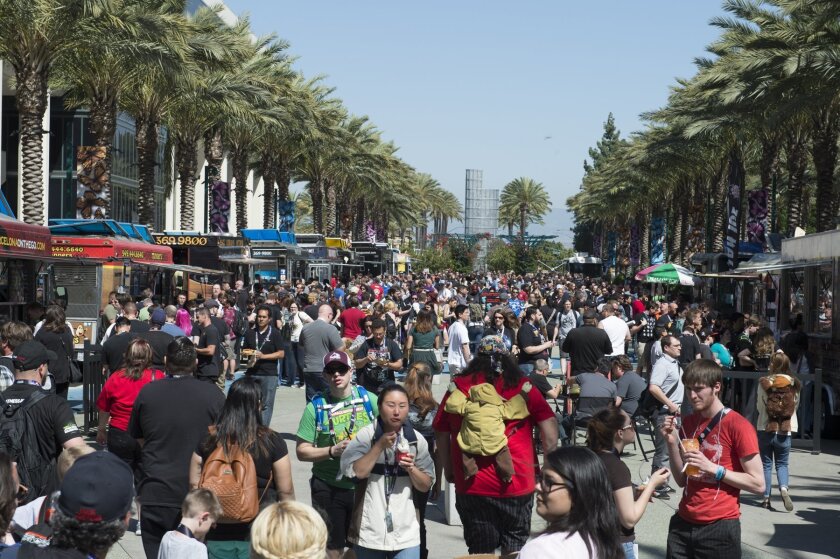 Star Wars Celebration — Anaheim 2015
This was billed as "the ultimate fan experience — focused on a galaxy far, far away...." Excited fans posed for photos in front of several large-scale set pieces and props from the movies.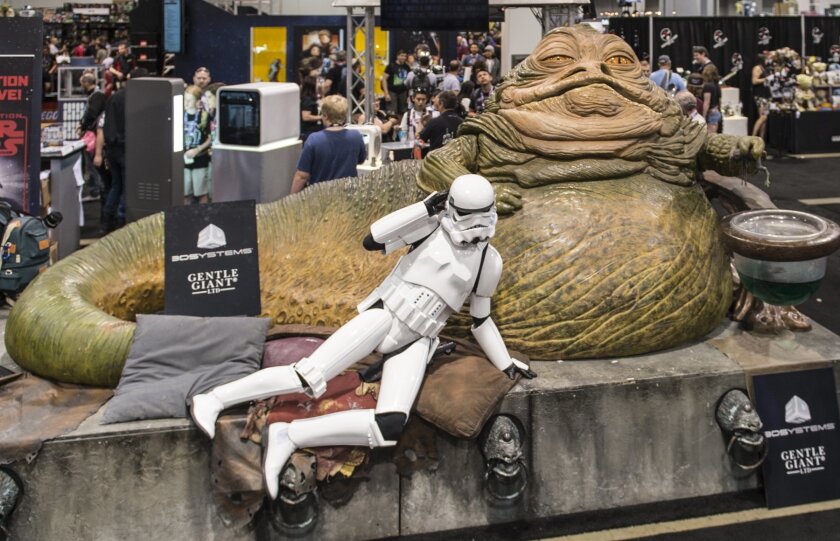 The autograph section — where eager fans hoped to get the signature of Carrie Fisher and other stars — was massive, filling at least half of a huge exhibit hall.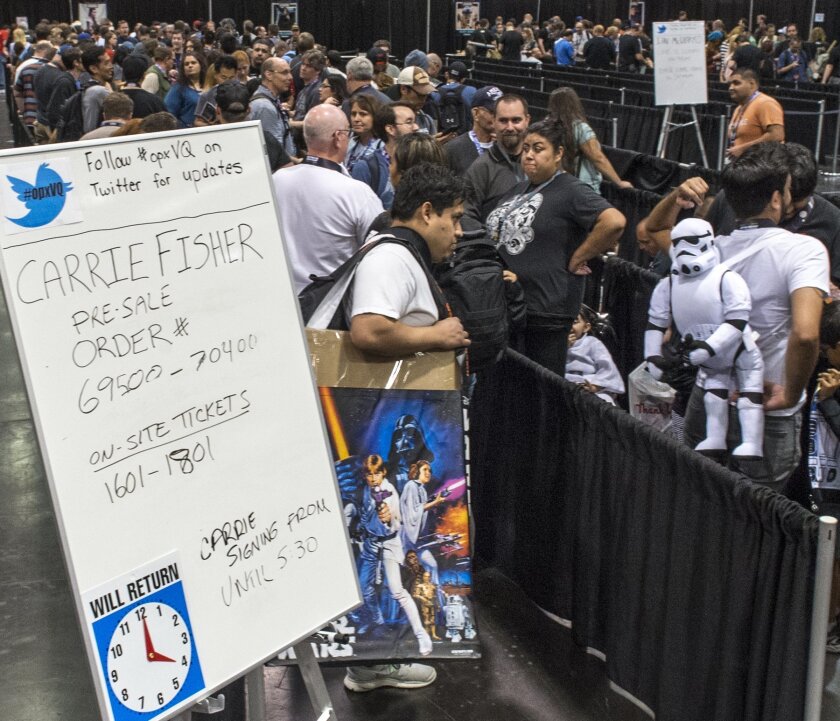 Fans crowded the rows between countless booths selling mostly Star Wars memorabilia. There were even (radio-controlled) 'droid races for the kids and adults.
Hot Wheels & Star Wars: Car Design 101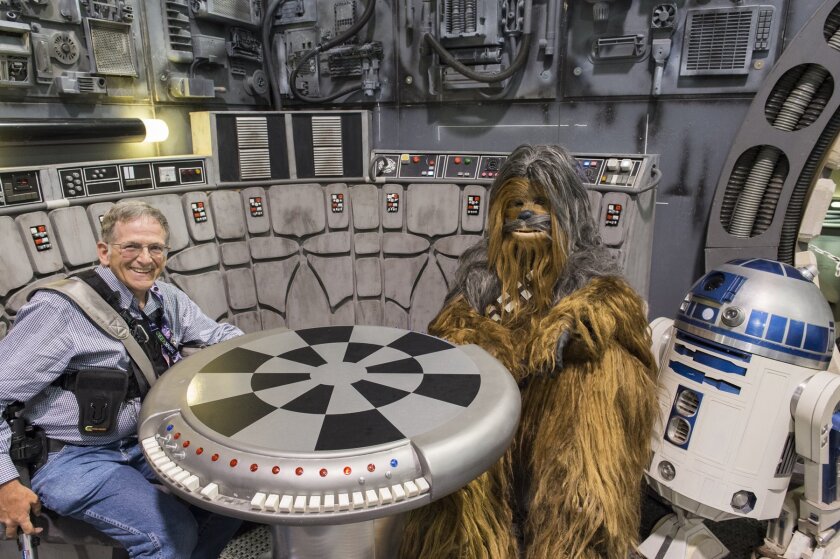 Hot Wheels had a large booth that featured their full-scale, Corvette-based Darth Vader car, which was first introduced at last summer's San Diego Comic-Con. Then, during a panel at Star Wars University, we learned about its design.
Matt Brutocao (Hot Wheels marketing) introduced this panel by telling us some amazing statistics: "Hot Wheels is actually the No. 1 toy in the world based on units sold. The average boy in the U.S. owns 50 Hot Wheels cars. Globally, about 10 Hot Wheels cars are sold every second. During this (one-hour) panel, about 36,000 cars (were) sold."
As kids in the audience sketched their own unique Hot Wheels cars, Matt introduced us to Bryan Benedict, the lead designer for Hot Wheels' Star Wars character cars. "I've been here at Hot Wheels for ten years now, and prior to that I was in the car industry." He worked at Honda for five years, on staff in exterior design; at Mercedes — where he worked on the first-generation CLS and then the Maybach project — and in Michigan for three years, where he worked for GM, Ford, and Chrysler. Eventually he'd "had enough snow and decided to come back to California." Here he worked independently, including for some Chinese car companies.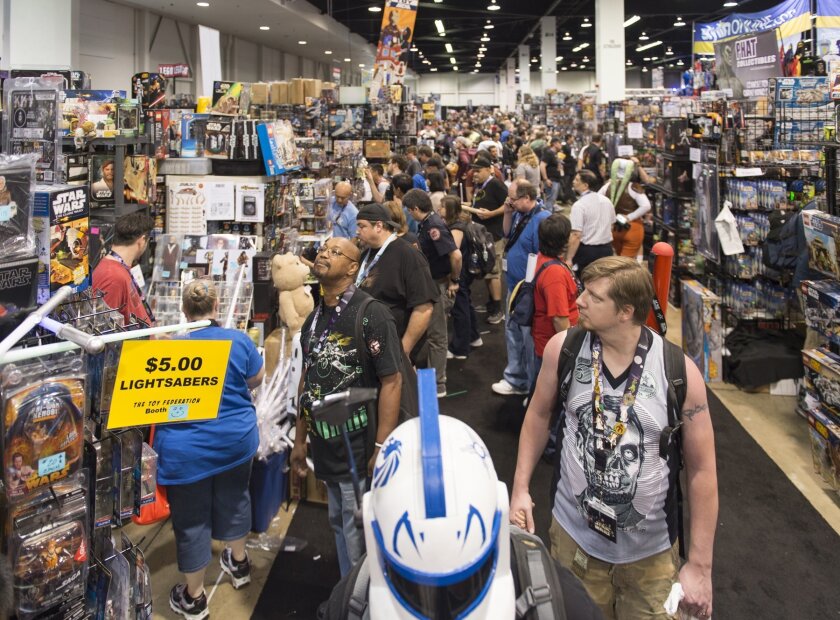 "Then I got a call out of the blue asking if I wanted to come work at Hot Wheels, and I thought, 'Wow, that sounds really, really cool.' Hot Wheels is an ultimate expression of car design. That would be like the best car design job ever. I decided to make that leap from big cars to little ones, and I haven't regretted it since.
"I've been having so much fun, especially now that I'm getting to work on 'Star Wars,' because I've been a huge 'Star Wars' fan forever. It's really exciting to be able to meld these two mega-brands together.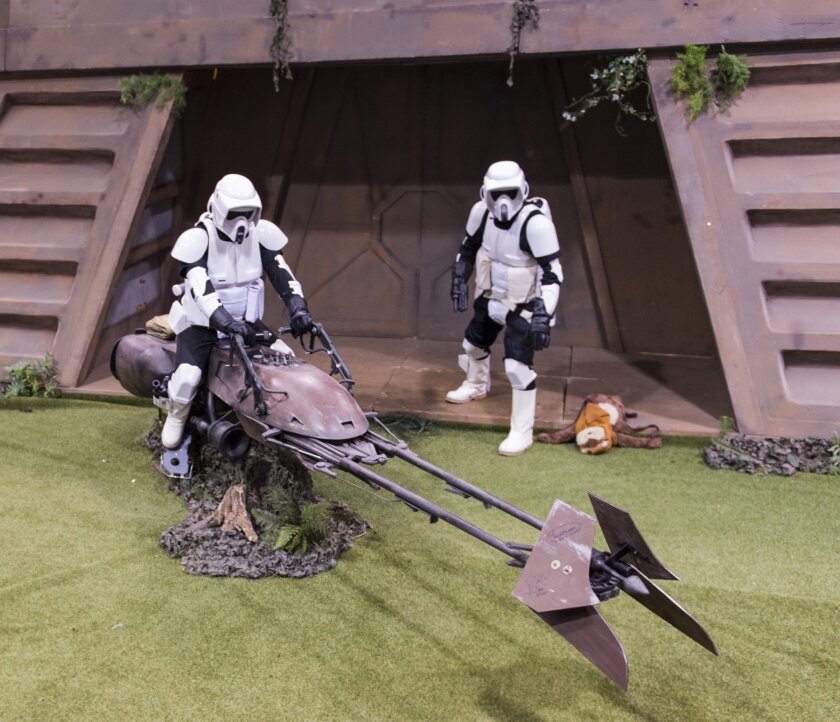 "During my time at Hot Wheels I've worked on a number of things. I kind of started the whole character-car thing with toys for the 'Toy Story' line. That proved to be very successful for us. That kind of kicked off this whole unique thing that we're doing at Hot Wheels, taking the best, most awesome characters in pop culture and re-envisioning those in automotive form."
For the Darth Vader Hot wheels car, he said, "I wanted to create a car that was going to be seen as strong, solid, and timeless. These were words that I felt really represented Darth for me.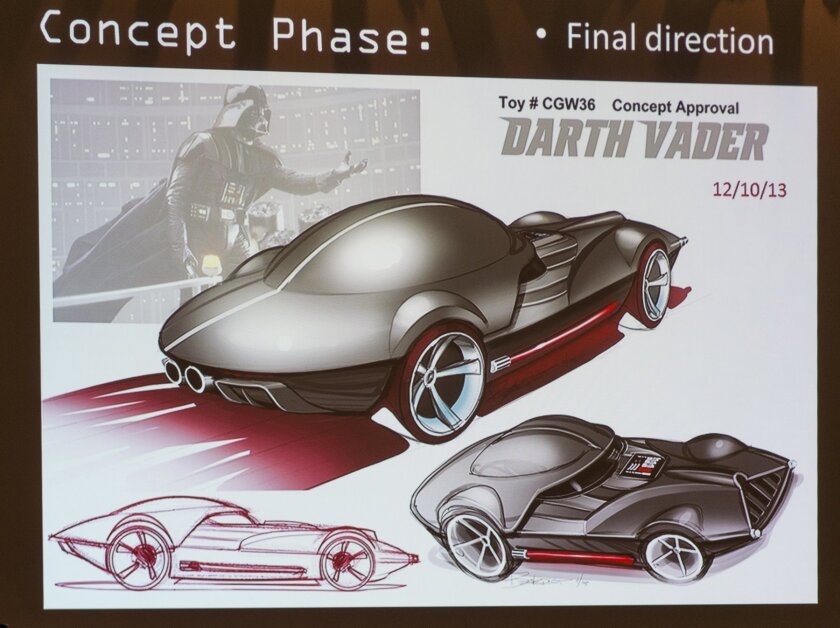 "As we set out to design, I had a number of other guys sketching with me. I was leading the team. Some of the concepts, I think, were too sci-fi. They were cool inspiration and something really awesome that maybe might work for a cool sci-fi movie, but we didn't feel like it was Hot Wheels enough.
"We explored some more retro styles. There's a bit of a retro feel to Darth himself, but we felt it was too much.
"Then we looked at some hot rod concepts. These were really cool as well, (but) didn't quite feel strong enough for Darth.
"We finally ended up with the very first sketch that I did for Darth. I actually doodled it while sitting in church one day listening to the sermon.
"I wanted to pick up on the key elements of his character design, and namely the helmet, but I didn't want to do that in a very literal way; I wanted to do that in a sleek automotive way. The hood has the cowling from his chest decoration and the chest plate itself as sort of a shaker hood — and that's actually a shaker hood."
He went on to tell us much more. This panel alone would have been well worth my visit to Star Wars Celebration.
As always, please write to AutoMatters@gmail.com with your comments and suggestions.
Copyright © 2015 by Jan Wagner – AutoMatters+ #381
---
Get the Del Mar Times in your inbox
Top stories from Carmel Valley, Del Mar and Solana Beach every Friday.
You may occasionally receive promotional content from the Del Mar Times.