AutoMatters & More: Remembering IndyCar's Justin Wilson plus At the Movies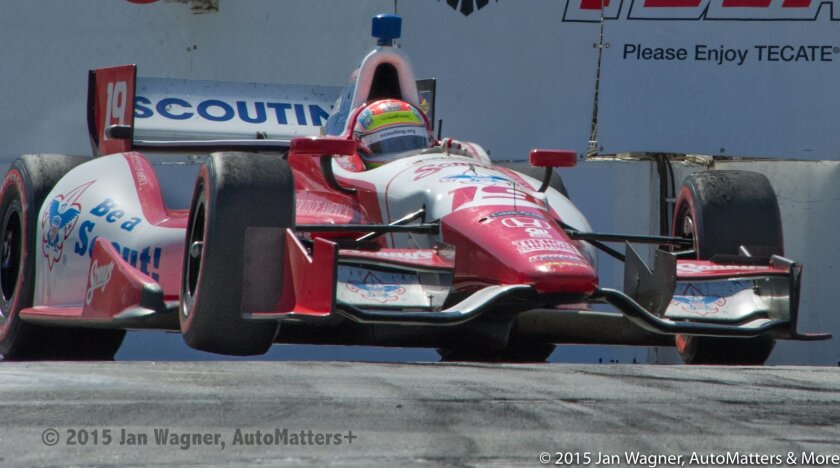 A day after a horrific crash in the ABC Supply 500 IndyCar race at Pocono Raceway in Pennsylvania, driver Justin Wilson succumbed to his injuries. Wilson, very well liked by his fellow race drivers and popular with race fans, was 37 and leaves behind a wife and two young daughters.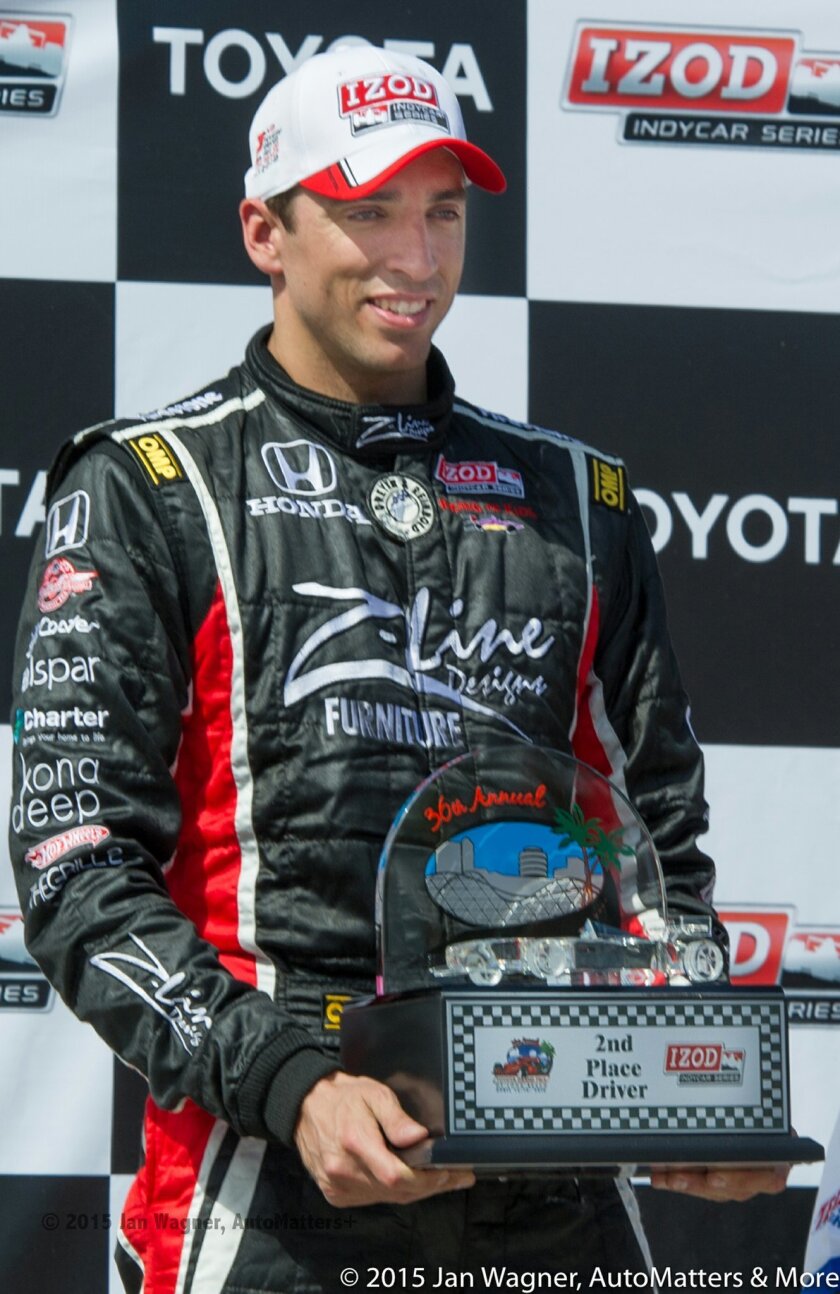 In this accident-filed race there were a record 12 cautions, seven of which were for contact involving one or more racecars. Of the 24 cars that took the green flag, only 11 were running by the finish.
As in the IndyCar race earlier this year at Auto Club Speedway in Fontana, this race featured high-speed, side-by-side racing lap after lap. At one point I counted seven-wide racing in a race where the top lap speed was nearly 220 mph. At those speeds, the slightest error could have disastrous consequences.
On lap 180 of the 200-lap race, leader Sage Karam lost control of his car. It hit the outside wall, scattering debris across the track. In what can be described as a tragic fluke, the bounding nose cone section was in the air just as Justin Wilson — who was racing his Andretti Autosport Honda in mid-pack — approached the debris field at high speed. It struck Wilson in the head. The tremendous force launched the large and heavy nose cone section high into the air.
It appeared that the impact immediately rendered Wilson unconscious. His car slowly turned left, striking the inside wall before coming to rest. IndyCar's Holmatro Safety Team was quickly on the scene and carefully extricated the badly injured Wilson from his car. He was transported by helicopter to a hospital, but he never emerged from his coma and died the next day.
This was the latest in a seemingly never-ending series of serious head-injury accidents in open-cockpit formula car racing. In qualifying for the 2009 Formula 1 race in Hungary, driver Felipe Massa suffered a fractured skull after a spring came loose from a car ahead and struck him in the helmet. He was fortunate to recover from that accident.
In 2011 a 15-car accident, only 11 laps into the IndyCar race at Las Vegas Motor Speedway, ended that race — and the life of driver Dan Wheldon.
In 2012, Formula 1 test driver Maria de Villota lost an eye and suffered serious facial injuries when she lost control of her racecar during a test session and crashed into the back of a tall truck that was parked to the side of the track. She seemed to be slowly recovering, but died 15 months later.
Earlier this year, Formula 1 driver Jules Bianchi died of head injuries suffered in an accident at the Japanese Grand Prix the year before. His car had left the racing circuit at high speed and submarined under a large, very heavy track vehicle that had been dispatched to remove another racecar. That accident had left him in a coma from which he never awakened.
All of these drivers were injured as a direct consequence of being exposed and vulnerable in the cockpits of their open-wheel racecars. This latest accident has already led to renewed, widespread calls to come up with a way to further enclose the drivers to protect their heads.
This Week's Movie Reviews:
• Along with its overt product placement of many brightly colored Audis, "Hitman: Agent 47" is a graphically violent, rapid-fire story of a cloned hitman, genetically engineered to be a killing machine with superior strength, speed, stamina and intelligence. He is seemingly devoid of compassion, and intent on quickly and efficiently fulfilling contract killings.
Elements of the story left me baffled so, out of frustration, I read about the videogame upon which this film is based. You might want to do that before seeing this.
• "No Escape" is an exciting, fast-paced political thriller starring Owen Wilson and Pierce Brosnan. Guaranteed to keep you on the edge of your seat from start to finish, it chronicles the life-and-death struggle of a young family of Americans who find themselves stranded in a foreign country that is suddenly plunged into revolutionary chaos.
As they witness rebels roaming the streets and brutally killing Americans and locals alike, the family must flee for their lives. If you can stomach the violence, this film is really well done. It gave me a whole new appreciation for law and order, and compassion.
Please write to AutoMatters@gmail.com with your comments and suggestions.
Copyright © 2015 by Jan Wagner – AutoMatters & More #399
---
Get the Del Mar Times in your inbox
Top stories from Carmel Valley, Del Mar and Solana Beach every Friday for free.
You may occasionally receive promotional content from the Del Mar Times.