AutoMatters & More: iPhone Photography Made Easy with olloclip Studio & Lenses
There is a popular saying in photography that goes something like this: your best camera is the one that you have with you. As much as some of us may prefer to use our sophisticated DSLR (digital single lens reflex) cameras, the fact of the matter is that the camera that we usually have with us is our cellphone. Thankfully the image quality gap between DSLR cameras and cellphones is steadily narrowing. In many situations it is entirely possible to take good – even great – photos with a cellphone.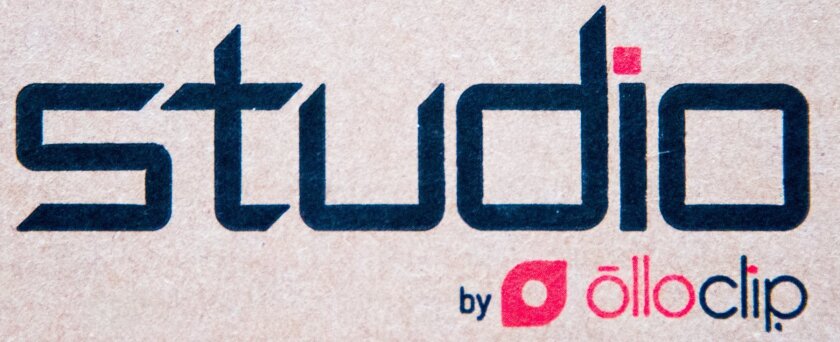 Much larger and more conspicuous than cellphones, DSLRs attract attention and can be intimidating. At times they may be too large to conveniently take with you or too heavy to carry around for hours.
Sometimes while in the pursuit of taking photos to accompany these columns I have been places where SLR cameras – especially with long, detachable lenses – were prohibited, even though cellphones – our most convenient cameras that almost everyone seems to have – were allowed. More than once I have been at concert venues and have not been allowed to take pictures with a DSLR of the performers on stage – while all around others were shooting stills and videos with their cellphones.
Thankfully since their introduction in 2011, olloclip has given cellphone users the capability to greatly improve their cellphone images with the addition of quick-connect lenses: a versatile range that includes macro, fisheye, wide angle and telephoto lenses. These are quickly and easily clipped to your cellphone over its tiny, built-in lenses (forward-facing or selfie), enabling you to easily capture everything from extremely wide shots to subjects that are too far away for your unaided phone lenses – without the need to resort to the use of their electronic digital zoom, which badly degrades image quality.
olloclip lenses are durable. While shooting with my iPhone at the Universal Studios Hollywood Studio Tour, I tried to attach a lens while on an intensely shaking tram in the darkened tunnel of the "Fast & Furious" attraction. In my haste I dropped the lens over the side of the tram and lost it on the dark, paved road below. By the time my ride was over and someone from Universal was able to return to the tunnel to look for my lens, much time and many other trams had passed by, yet amazingly the olloclip "Active" ultra-wide angle lens' sturdy casing had protected it from damage.
Over a million olloclip lenses have already shipped worldwide from this young company.
Unlike a DSLR, with its ergonomically designed grip and conveniently placed shutter button, a cellphone is shaped and optimized for making phone calls, not for taking photos. The unfortunate consequences invariably include missed photos or, even worse, dropped cellphones – perhaps into a lake, out of a window or over a balcony!
Designed in Southern California, the new and innovative olloclip Studio addresses this challenge that is unique to cellphone photography: how to comfortably and securely hold a thin, rectangular cellphone while taking photos with it and manipulating its on-screen controls.
Reasonably priced at $89.99 for iPhones 6/6s or 6/6s Plus, the olloclip Studio is a complete system of integrated accessories. At the heart of this system is a new, protective iPhone case that has been built to withstand most accidental drops. On the back this case are so-called 'rails,' to which included accessory attachments easily attach and slide along. Simply insert the hook end of an attachment into the opening at one end of a rail and then slide it to wherever it is needed.
My favorite attachment is an ingenious two-finger grip that makes it easy to securely hold the phone with only two fingers, while taking photos or steadily shooting videos. This leaves your other hand free and lets you focus your attention on your photography, not on holding your cellphone.
Other attachments include two threaded (1/4-20) tripod mounts for landscape and portrait oriented photography, two cold shoe mounts to secure lightweight accessories like an external microphone or a light, and a kickstand that positions the cellphone for easy reading or for viewing videos.
There is also an adjustable, comfortable wrist strap that securely attaches to the case and your wrist.
olloclip lenses are also available for other iPhone models, iPads, iPods and the Samsung Galaxy. For more information, go to www.olloclip.com.
Please write to AutoMatters@gmail.com with your comments and suggestions.
Copyright © 2016 by Jan Wagner – AutoMatters & More #448
---
Get the Del Mar Times in your inbox
Top stories from Carmel Valley, Del Mar and Solana Beach every Friday for free.
You may occasionally receive promotional content from the Del Mar Times.