AutoMatters & More: Movie Extravaganza! Batman v Superman, Eye in the Sky & National Parks Adventure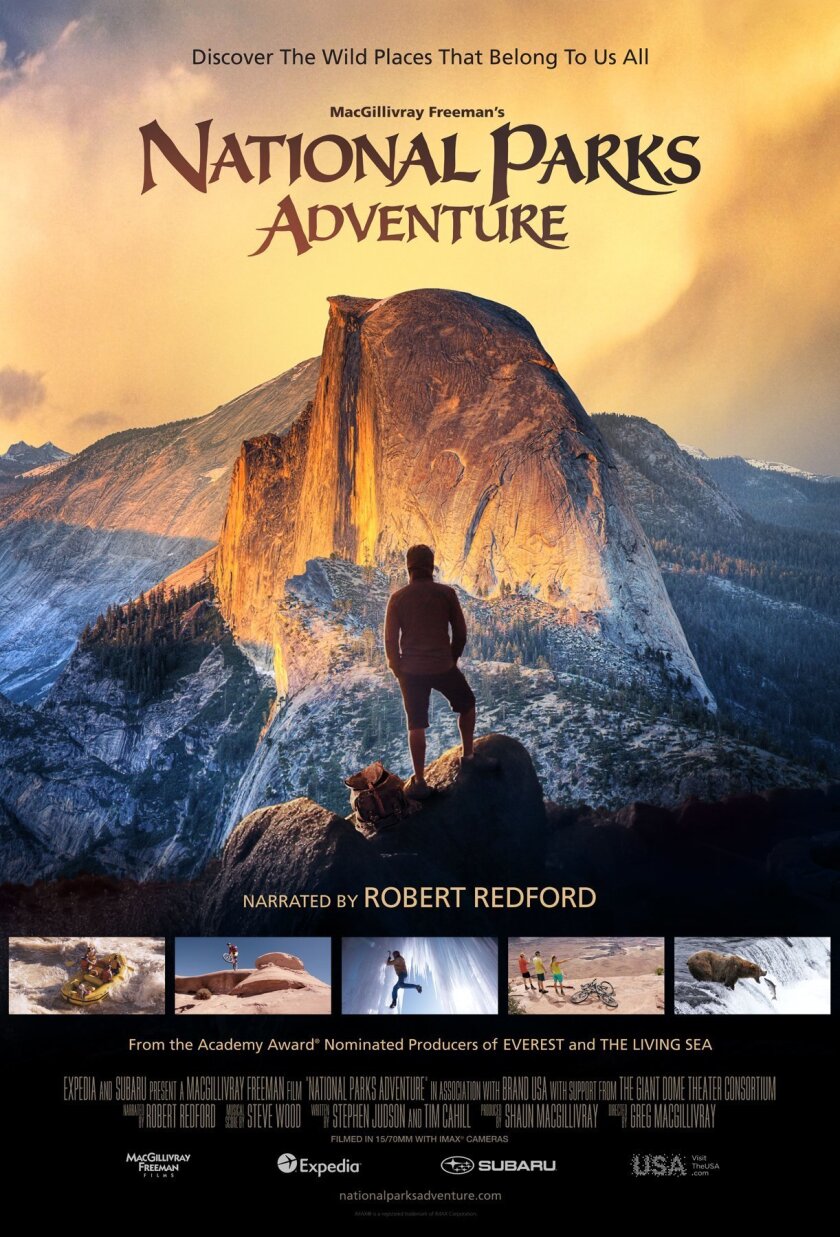 MacGillivray Freeman's "National Parks Adventure"
We're going to begin with a look at the most entertaining film of this group. In this year, the 100th birthday of the National Parks Service, we are encouraged to celebrate our national parks as the irreplaceable national treasure that they are. We will forever owe a huge debt of gratitude to the foresight of Theodore Roosevelt, "the conservation president" who doubled the number of sites within the National Park System (www.nps.gov).
National Parks Adventure, narrated by Robert Redford, is ideally suited to the IMAX dome theater at the Reuben H. Fleet Science Theater in San Diego's Balboa Park. The panoramic vistas are breathtaking. The dome theater lets you look around and explore – above, below and on either side – replicating the experience of actually being there.
The experience would be even better if there were a gentle breeze blowing in your face, along with the fresh scents of the great outdoors, as you can experience at "Soarin' Over California" at Disney California Adventure. There you can smell the sweet citrus of the orange groves, as you soar over them in your hang glider, and hear the sounds of a rushing river, as you soar over white-water rafters beneath you.
Its stars are, of course, the national parks themselves, but this film also has heart, thanks in no small part to the wild creatures who inhabit the parks, and to daredevil mountain climber & artist extraordinaire Rachel Pohl. We visit the national parks along with them, as she and her friends (Conrad Anker and Max Lowe) tour the land in their trusty Subaru.
You will stare in amazement as you observe bears and their cubs standing on slippery boulders in a river as they try – sometimes successfully, to catch salmon in their mouths while the fish jump up out of the water as they swim upstream. A curious groundhog appears absolutely huge, stealing the show as it checks out the IMAX camera.
We hold our breath as Rachel scales tall hoodoos, again as a fellow climber uses picks to climb up gigantic icicles and yet again as we watch breathless as mountain bikers ride dangerously close to the edges of flat-topped formations of rock.
Visit the film's official website at https://nationalparksadventure.com/videos/. There you will find the official theatrical trailer in brilliant 4K resolution. Open it on your best, largest computer monitor, make it full screen and enjoy!
I could go on and on about this film, but there are two left to review, so let's go to the next one.
"Batman v Superman: Dawn of Justice"
You might wonder why this film is not my first choice as entertainment. Yes, the special effects – especially in IMAX – are absolutely mind-blowing. Batman's vehicles are incredible – and almost indestructible. While I was certainly a big fan of the original Batmobile, this new one could literally run circles around it – and then drive through it and wipe it out. It and the new Batplane are awesome.
The main problem that I have with this film is one that I've had with several superhero films in recent years. Much of the film is dark, moody and seriously violent. The old Superman and Batman were less serious and more entertaining. It also jumps back and forth a lot, making us work to follow what is going on.
That said, the acting performances are excellent – particularly Ben Affleck as you may never have seen him before, in the title role of Batman. The villains are especially vile and villainous.
The conflict between Batman and Superman is not contrived or forced, and they seem quite evenly matched. See the trailer at https://batmanvsuperman.dccomics.com.
"Eye in the Sky"
A tension-filled, thought-provoking drama, "Eye in the Sky" explores the morality and the strategic necessity of using drone strikes as a weapon of war. At issue are the ethics of making life or death decisions from afar about whether or not, when, where and how – to eliminate the serious threats posed by terrorists.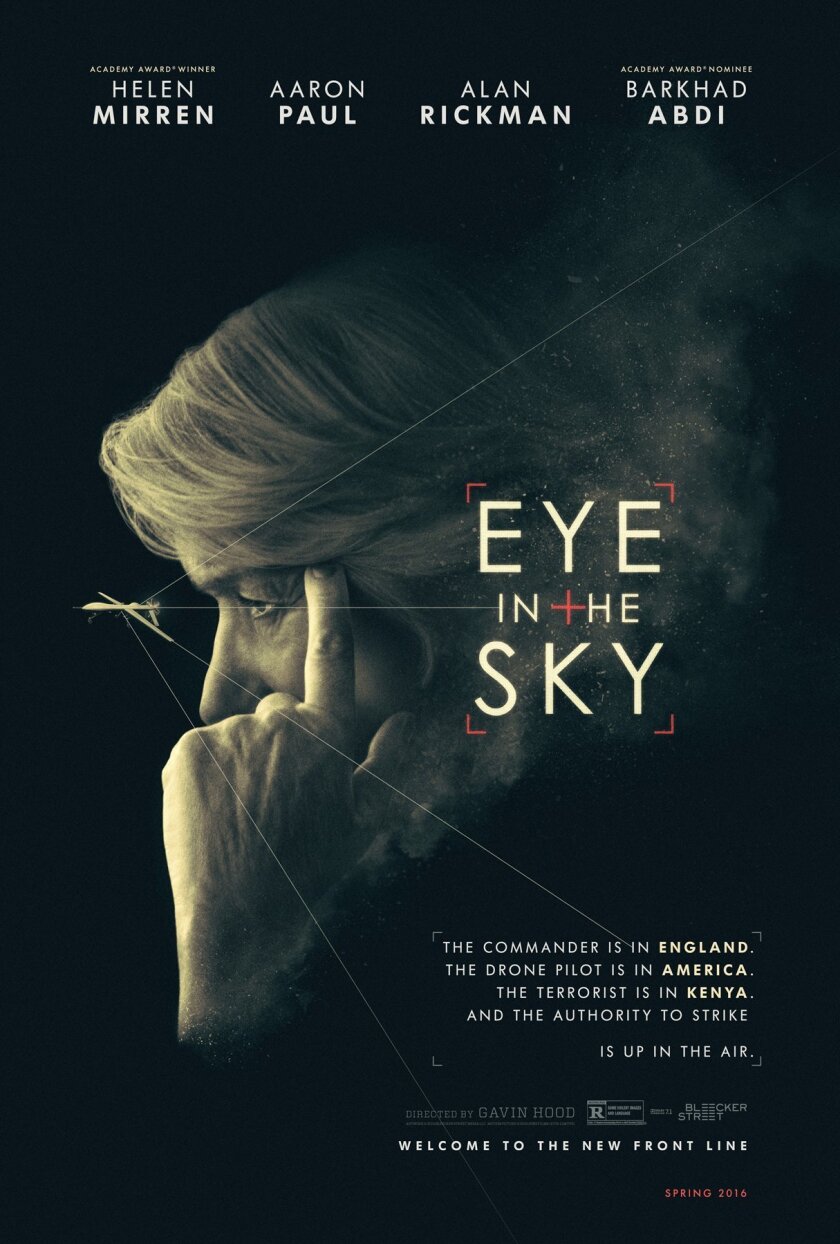 Missiles – from whatever platform they are launched, can kill or maim unintended victims -- innocent civilians and others in the immediate area of the blast. Revenge-seeking friends and loved ones might become terrorists themselves. Should the needs, safety and rights of the many take precedence over those of a few? For more about this film, go to www.bleeckerstreetmedia.com/eyeinthesky.
Join in the conversation. Send your comments and suggestions to AutoMatters@gmail.com.
Copyright © 2016 by Jan Wagner – AutoMatters & More #429r1
---
Get the Del Mar Times in your inbox
Top stories from Carmel Valley, Del Mar and Solana Beach every Friday for free.
You may occasionally receive promotional content from the Del Mar Times.