AutoMatters & More: Fun for all at San Diego Comic-Con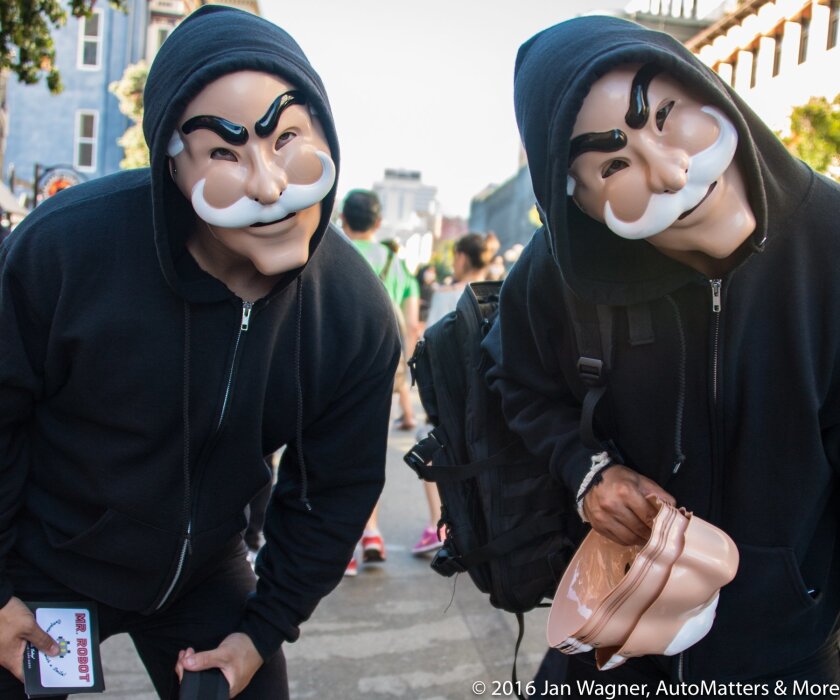 For five glorious days each summer, superheroes rub elbows with civilians at San Diego Comic-Con. From its humble beginnings as a small, niche convention about comic books, Comic-Con has grown in scope and size to include television; the movies; gaming (electronic and otherwise); VR (Virtual Reality); pop culture collectables; cosplay with fans in character costumes, culminating in Saturday night's Comic-Con International Masquerade; fine art; books; and much more. Major studios descend on Comic-Con to preview their newest T.V. and movie entertainment via screenings; star-studded, informative panels; and elaborate, expensive exhibits.
Celebrating its 47th year, Comic-Con has become the largest convention in San Diego. Each year the limited supply of coveted Comic-Con admission badges sell out almost immediately after they become available online.
A common misconception is that only those with a Comic-Con badge may enjoy Comic-Con. Thankfully that mostly only applies to what is within the walls of the San Diego Convention Center. A huge part of Comic-Con takes place outside of the convention center, much of which is open to the public.
Amid tall buildings that are wrapped, top to bottom, in colorful advertisements for T.V. shows and movies, explore and you will discover more of what is inside the convention center, and many things that are far too large be there. These include major interactive T.V. and movie exhibits, video games, food, pop culture memorabilia giveaways, contests, art, carnival rides, all manner of games, physical challenges and more. I spend at least as much time outside the convention center as I do inside.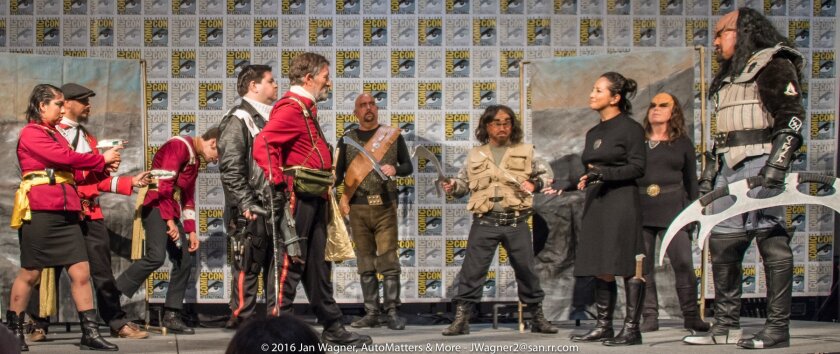 One year several large, meticulously detailed, interactive sets were reconstructed in a vacant commercial building to promote the movie "Tron." These included a functional Flynn's Arcade (with free souvenir coins and refreshments); the video game room where Flynn's departure from the real world and his journey into the digital world of the grid began; and the futuristic bar scene from the movie, complete with costumed actors, music and video screens.
Another year an entire temporary building was erected and filled with sets and props to promote the movie "Ender's Game," starring Harrison Ford. Elsewhere, a county fair with free carnival games, cotton candy and valuable prizes promoted the NBC T.V. series "Heroes."
This year, behind the convention center, Comic-Con kicked off with the World Premiere of "STAR TREK Beyond" (for coverage, including photos, see AutoMatters & More 447).
Then on Thursday evening the MTV "Fandom Awards" T.V. show returned to Petco Park with a free concert, food, games, souvenirs and a spectacular fireworks show.
On the grass behind and beside the convention center, and extending all the way to the Hilton San Diego Bayfront hotel, were several themed entertainment experiences, including the "Son of Zorn" climbing rock wall and the Adult Swim carnival midway, where participants competed in games of skill and then exchanged their tickets for Adult Swim-themed souvenir merchandise.
In Embarcadero Park North, Entertainment Weekly's Con-X featured on-stage entertainment, free custom T-Shirts and several exhibitors, including Krispy Kreme donuts who gave away delicious donuts beside their beautiful, vintage Crispy Kreme Cruiser that travels the country.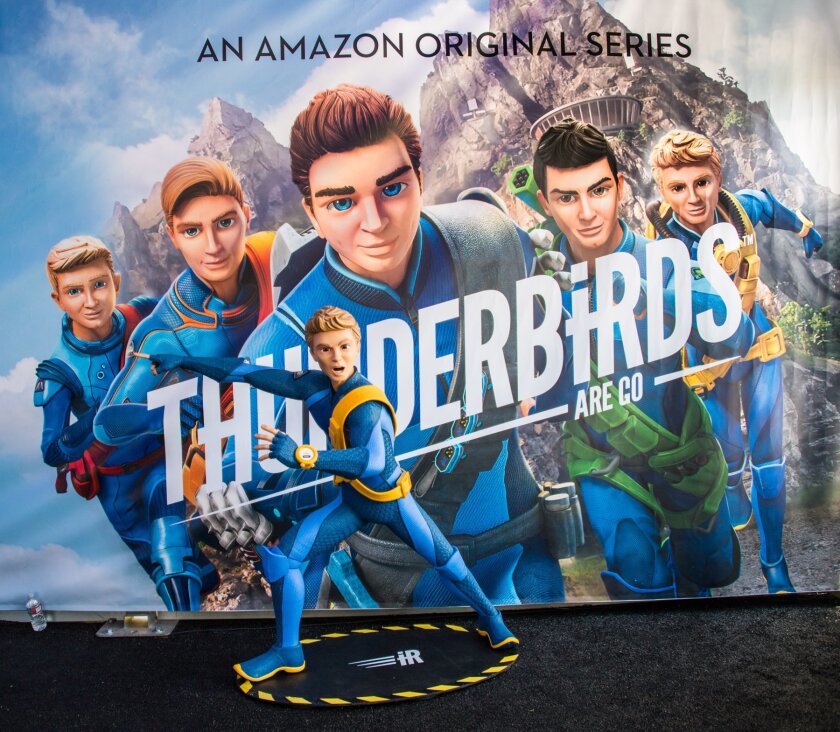 Exhibits and activities in front of the convention center spread all the way from the New Children's Museum to Petco Park. These included a large scale replica of "Southpark;" STAR TREK-themed cosmetics and photo opportunities in the Enterprise transporter room from M-A-C; four Conan O'Brien T.V. show tapings at the historic Spreckels playhouse; a specially constructed street scene set and props from the Amazon Original Series "Thunderbirds Are Go" (a live-action and computer generated recreation of the popular 1960s British T.V. series); a massive X-Box gaming experience and "Conversations for a Cause" panels at "Nerd HQ," benefitting "Operation Smile" at the New Children's Museum; a "Mr. Robot" VR experience and fsociety mask giveaway; experiences and photo opportunities for the FX series "American Horror Story" and "The Strain;" a 50th anniversary exhibition of STAR TREK art; the Hall of (Impractical) Jokers, with games, free beverages and food, including White Castle burgers, at Dick's Last Resort; and a wild, high g-force 'time machine' ride promoting the new T.V. series "Timeless," which is coming to NBC this fall.
To see what else took place outside the San Diego Convention Center during Comic-Con – and to encourage you to thoroughly explore the area next year – do a Google search for "outside Comic-Con."
Join in the conversation. Send your comments and suggestions to AutoMatters@gmail.com.
Copyright © 2016 by Jan Wagner – AutoMatters & More #449
---
Get the Del Mar Times in your inbox
Top stories from Carmel Valley, Del Mar and Solana Beach every Friday for free.
You may occasionally receive promotional content from the Del Mar Times.