AutoMatters & More: Star Wars Land, "The Man from U.N.C.L.E." and a new name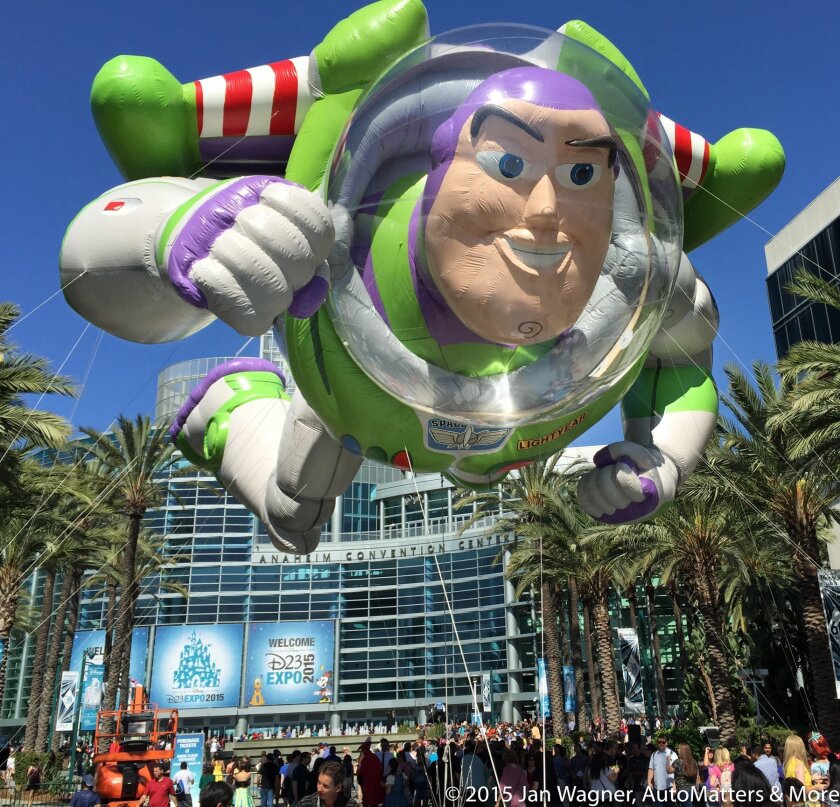 STAR WARS LAND!
STOP THE PRESSES! I have been waiting so long for news that is so spectacular, so fantastic and so epic that I can honestly justify exclaiming STOP THE PRESSES!
You may have heard rumors that have been circulating about this, but now it is official. The spectacular news emerged from Southern California this week. Star Wars Land — a place "where Star Wars characters and their stories come to life" — will be built at the Disneyland Resort and Disney's Hollywood Studios at Walt Disney World in Florida.
Bob Iger, chairman and chief executive officer of The Walt Disney Company, made the official announcement (no photos allowed) on Saturday, Aug. 15, in the Anaheim Convention Center's Hall D23 to a near-capacity crowd of more than 7,500 cheering Disney and "Star Wars" fans — myself included — as we were attending the three-day D23 EXPO. This is the once-every-two-years convention of the official Disney fan club, and it is billed as "The Ultimate Disney Fan Event."
Iger spoke during a presentation that was aptly titled "Worlds, Galaxies, and Universes: Live Action at the Walt Disney Studios" — which previewed upcoming new Disney, Marvel and Lucasfilm live action movies. The presentation included videos and surprise guest appearances by A-list stars.
According to Iger, "We are creating a jaw-dropping new world that represents our largest single-themed land expansion ever. These new lands at Disneyland and Walt Disney World will transport guests to a whole new Star Wars planet, including an epic Star Wars adventure that puts you in the middle of a climactic battle between the First Order and the Resistance.
"These authentic lands will have two signature attractions, including the ability to take the controls of one of the most recognizable ships in the galaxy, the Millennium Falcon, on a customized secret mission."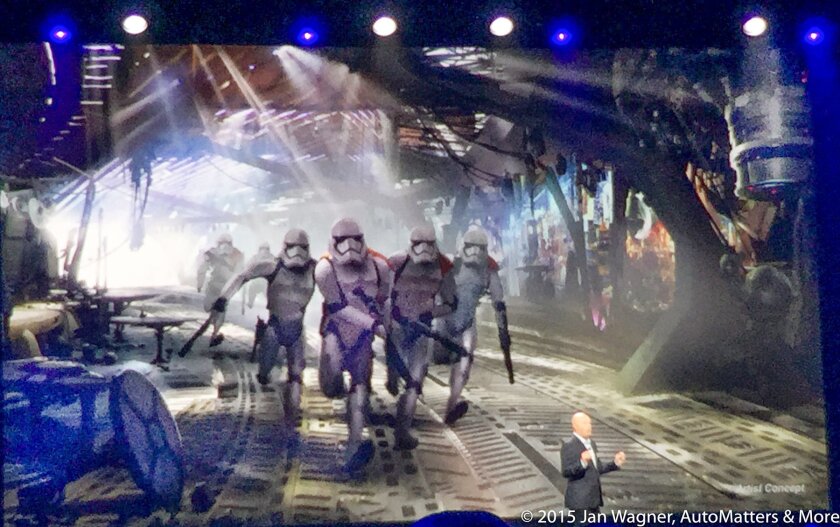 You can read more about Star Wars Land, and see the colorful artists' renderings from the presentations, at the Disney Parks Blog — posted by Erin Glover, social media director, Disneyland Resort: disneyparks.disney.go.com/blog/2015/08/star-wars-themed-lands-coming-to-walt-disney-world-and-disneyland-resorts/. For additional information, be sure to read the readers' comments section.
One important detail that was not mentioned during the announcements is where this new, 14-acre land will be located. According to Erin, "At Disneyland park, the land will be located in the Big Thunder Ranch area, inclusive of some backstage locations."
I think Walt Disney would have been very proud of this. We fans are going to love it.
"The Man from U.N.C.L.E."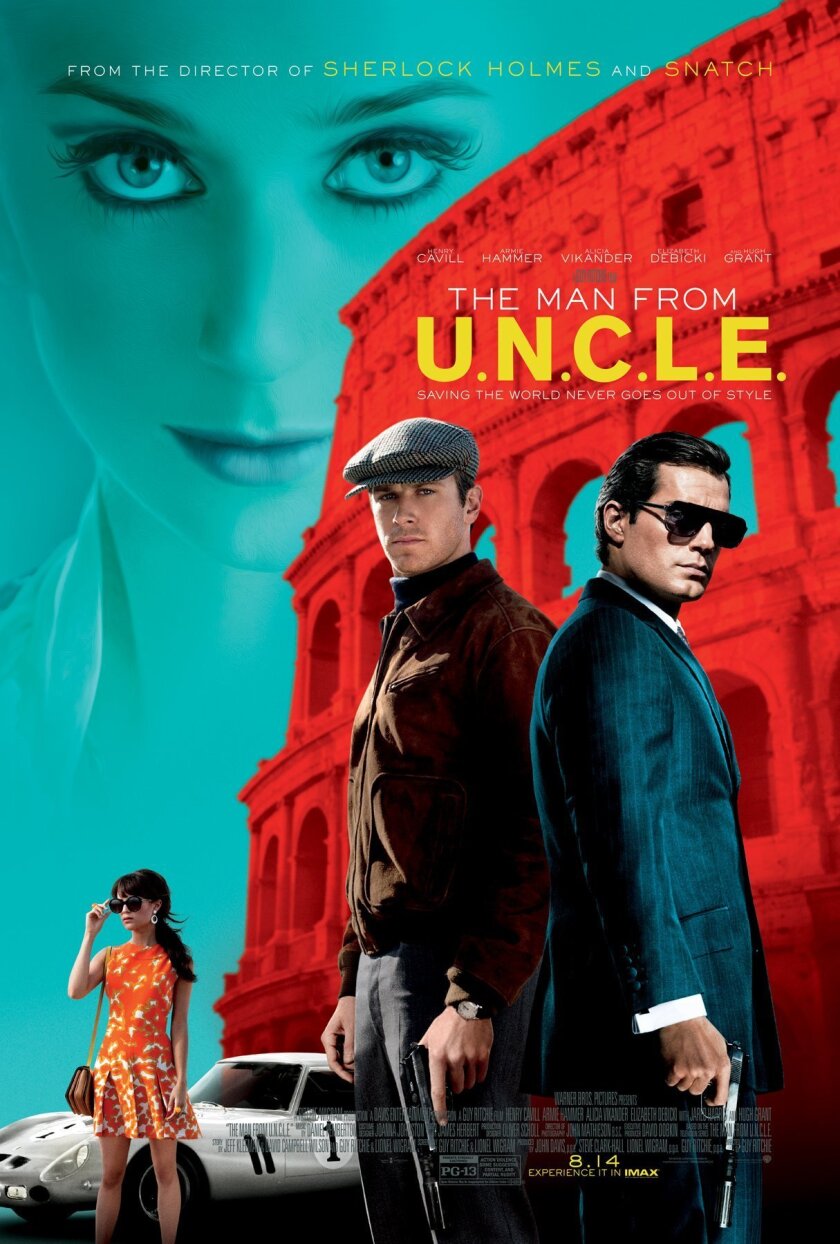 "The Man from U.N.C.L.E." was one of my favorite TV series as I was growing up in the '60s. It was sort of like James Bond Lite. The stars of the show were secret agents Napoleon Solo (portrayed by Robert Vaughn) and Illya Kuryakin (David McCallum, who now stars on "NCIS"). They worked for an organization known as the "United Network Command for Law and Enforcement." The baddies worked for T.H.R.U.S.H., an evil ruthless organization that was intent on achieving world domination.
I have been looking forward to this movie ever since I first heard about it. I was encouraged to read that David McCallum saw it and enjoyed it. This could have been such a blast from the past, but instead of giving new life to the iconic TV series, unfortunately it falls flat.
I don't know how else to describe it other than it is strange. For example, there is one scene in the movie where there is a military assault with fast-paced, live-action combat, explosions, gunfire and the like. So why on earth did director Guy Ritchie feel compelled to get so artsy with it, drawing attention away from the action by presenting a visually confusing, surreal array of split screens? The audience would have been far better served if he had simply taken his action shots and cut them together in a straightforward, linear fashion. That would have worked.
Something else that I found weird about this movie was its music. If it was popular music in the '60s, I sure do not remember it.
Anyway, that's enough real estate spent on this stinker. Sorry if this disappoints you, but I give it a big thumbs down.
AutoMatters & More
You may have noticed that your column is sporting an updated new name this week. Longtime readers know that this column is about much more than auto matters. Now its name reflects that.
Please write to AutoMatters@gmail.com with your comments and suggestions.
Copyright © 2015 by Jan Wagner – AutoMatters & More #398
---
Get the Del Mar Times in your inbox
Top stories from Carmel Valley, Del Mar and Solana Beach every Friday for free.
You may occasionally receive promotional content from the Del Mar Times.