AutoMatters & More: No Way to Travel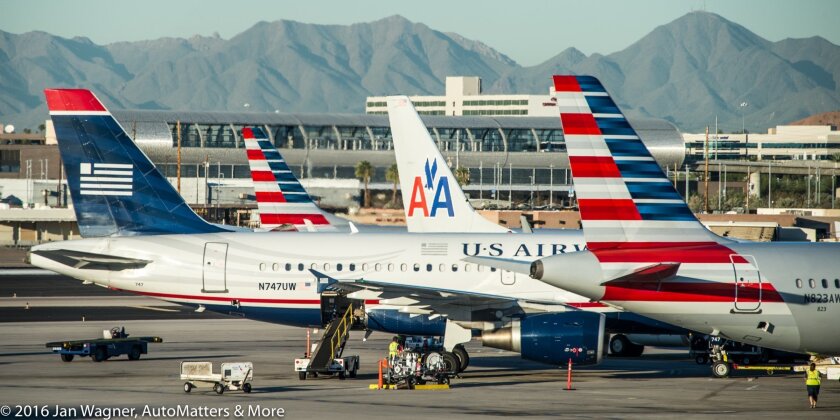 This is one story that I hope to never, ever repeat. It began with an invitation to an engagement party in Vancouver, British Columbia.
I shopped online for good deals on airfare and hotel accommodations for my five-day trip, departing Thursday. The airfare ($460) was non-refundable and non-changeable, as was my hotel stay.
In my attempt to complete various projects and to-do list items before leaving, I worked all day on Tuesday. At midnight I had to set those things aside and write my next column, which was due by 11:30 AM Wednesday. I worked all night and met that deadline, but got no sleep.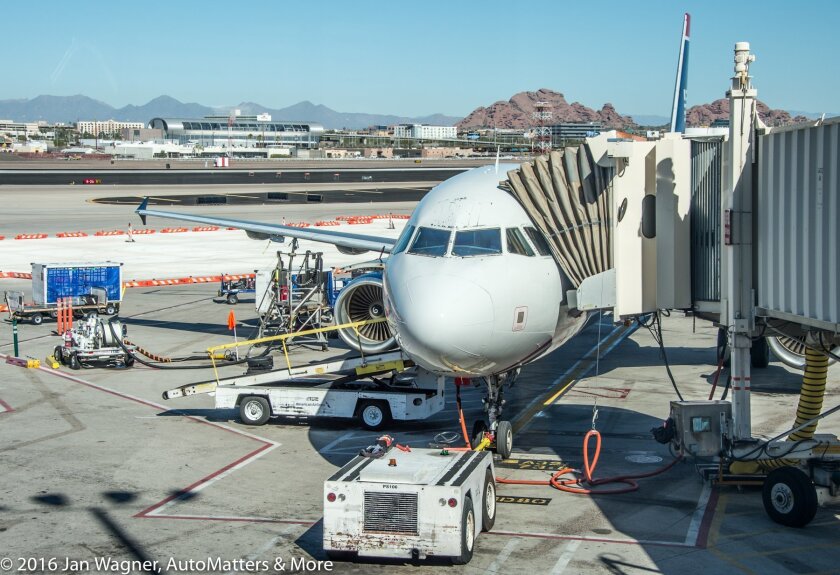 On Wednesday afternoon I resumed working on my projects and to-do list items, once again working until midnight. By then I was exhausted so I decided to not risk trying to get just a little sleep before my flight, fearing that I might oversleep. Instead I would eat dinner, pack my luggage and then drive to $9.50/day ($47.50 total), off-site airport parking. From there I would take their free shuttle to the airport, where I would catch my 6:30 AM flight to Phoenix, change planes and then fly to Vancouver.
I had almost finished my midnight dinner when, the next thing that I knew, the sun was up!
Frantic, I checked the time. It was 7:10 AM. I had slept all night at the table and missed my non-refundable flight to my non-refundable hotel room in Vancouver, and with that my trip to the engagement party!
In a panic, I decided to phone American Airlines for help, but I could not remember where I had written their phone number. I thought something like: "Focus, you idiot! Get it from the Internet!"
Literally shaking by then, I phoned and fortunately spoke with a very helpful and supportive agent. She tried to calm me down, telling me that my trip might still be salvaged, and how.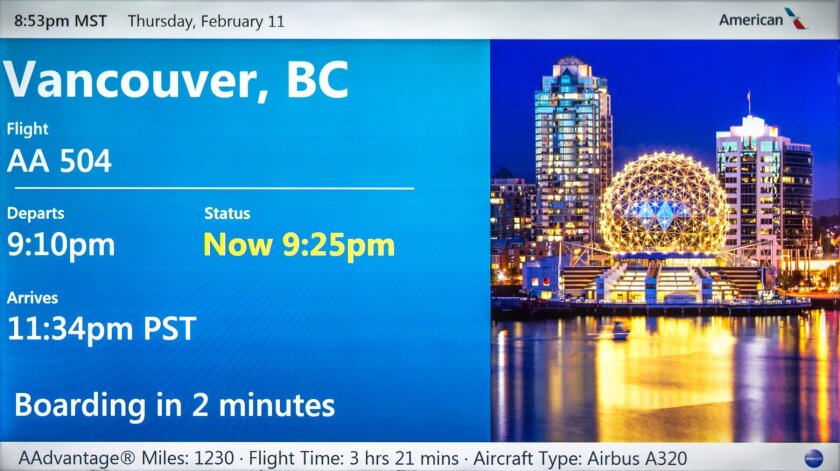 Did you know that if you arrive at the airport within two hours of the scheduled departure time of your non-refundable, non-changeable American Airlines flight, they would try to rebook you at no extra charge – but only on AA flights via the same route? I did not know that. Agents refer to it as their "flat tire rule."
Sure that I could not pack and get there in time, I asked her for an alternative. She said she could sell me a new, one-way ticket to arrive at 11:30 PM – for almost $500, more than doubling my airfare.
Then, in the most calming, reassuring voice that I ever recall hearing, she told me with absolute certainty that she knew I could get to the airport within their two-hour window.
I thanked her and determined to try, even though I was sure that I could not do it.
In only ten minutes (a record for me, by far) I literally threw my clothes into a wheeled garment bag and put camera gear into a carry-on suitcase. Then I set the alarm, locked the door and headed for the airport in my speedy little Prius. My only chance would be to drive straight to the $30/day ($150. total) airport parking lot.
Somehow, incredibly, I parked with only minutes to spare. Running to the terminal, it felt like I was dragging my heavy, wheeled garment bag through the parking lot.
At Departures there were people ahead of me. I blurted out my situation and they let me cut the line. An agent welcomed me just before the 8:30 AM deadline. Somehow I'd made it! He booked me on the next flight to Phoenix and the only available flight to Vancouver. I would arrive at 11:30 PM – and not have to pay the $500.
As he tagged my garment bag, I noticed why it had felt like I was dragging it. One of its wheels had broken off!
I believe that things happen the way they happen for a reason. I was in no shape to drive to the airport to catch the earlier flight. Instead, I got some badly needed sleep and – for $105 extra for parking – still made it to Vancouver the same day – albeit much later. I got very, very lucky, thanks to that kind American Airlines agent on the phone. I wish that I could thank her and let her know that she had been right. I did it!
Do you have any botched travel stories? Please share them with me at AutoMatters@gmail.com.
Copyright © 2016 by Jan Wagner – AutoMatters & More #424
---
Get the Del Mar Times in your inbox
Top stories from Carmel Valley, Del Mar and Solana Beach every Friday for free.
You may occasionally receive promotional content from the Del Mar Times.