AutoMatters & More: Car Care & Is Yours a Ticking Time Bomb?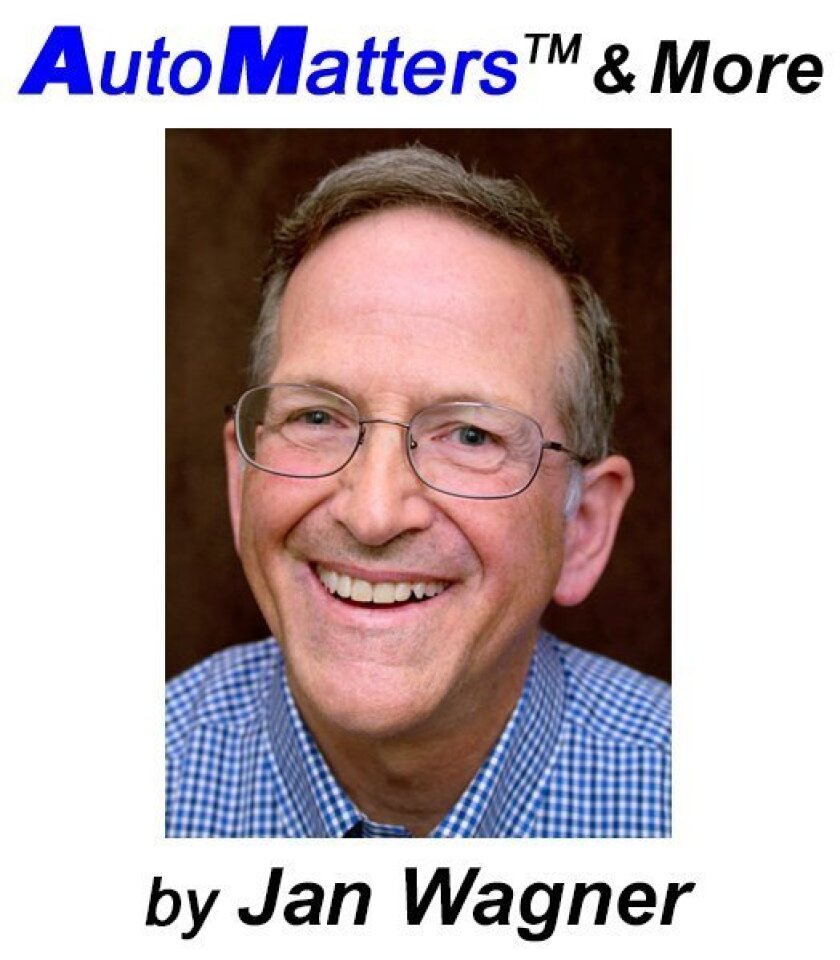 Months-Long Delays for Airbag Recall Parts
According to safercar.gov: "The National Traffic and Motor Vehicle Safety Act (originally enacted in 1966)... gives the Department of Transportation's National Highway Traffic Safety Administration (NHTSA) the authority to issue vehicle safety standards and to require manufacturers to recall vehicles that have safety-related defects or do not meet Federal safety standards" (https://www-odi.nhtsa.dot.gov/recalls/recallprocess.cfm). If a car is recalled for a safety-related defect, the vehicle should be taken in to correct the defect as soon as possible. Your life and those of your loved ones could depend on it.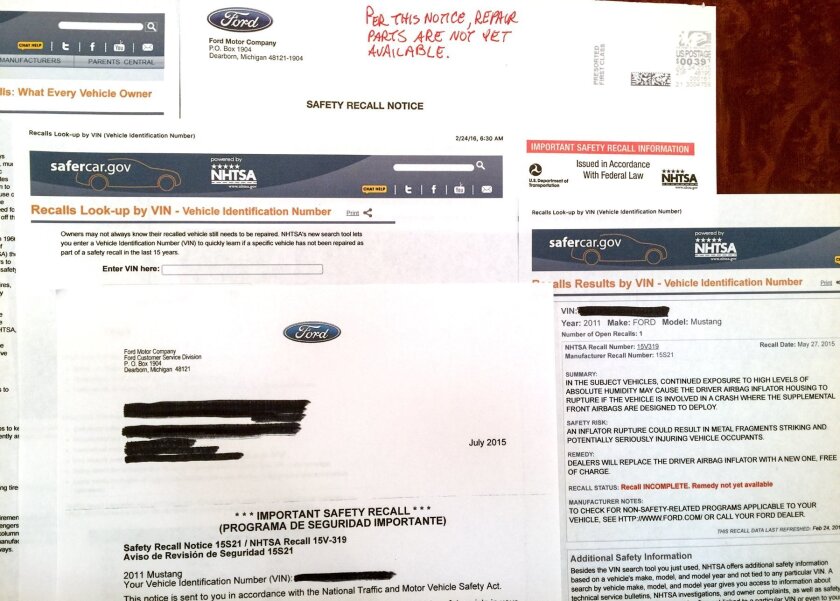 The Takata airbag recall has been in the national news for months: "The recall of defective air bag inflators made by Takata now involves 14 vehicle manufacturers and millions of U.S. vehicles. The defective inflators, which are supposed to produce gas that fills air bags to protect vehicle occupants in the event of a crash, can create excess pressure that causes the inflator to explode, sending metal fragments flying into the passenger compartment, which can cause serious injury or death." The alert goes on to say: "The most recent expansion of the recalls, announced January 22, involves more than 5 million inflators, bringing the total to more than 28 million inflators under recall in the United States." (https://www.safercar.gov/rs/takata/index.html). These defective airbag inflators have killed people.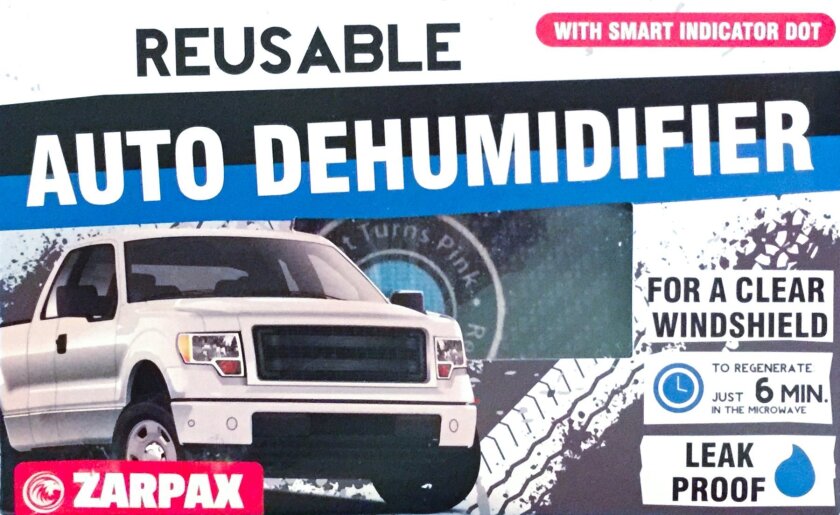 On its website on Feb. 24, 2016, and despite having issued a recall on May 27, 2015, was this statement from the NHTSA, printed in red: "Recall INCOMPLETE. Remedy not yet available." I received a letter from Ford dated July 2015 advising me that my 2011 Mustang was recalled for this issue, but as of this writing in late February the needed parts are still not available for my car. When I phoned and asked Ford what to do, they said an option would be to have the affected airbag disabled by my dealer until the parts do become available.
According to Consumer Reports on Dec. 23, 2015, "poor quality control in manufacture, several years of exposure in high heat and humidity regions, and even the design of the car itself" may be contributing factors (https://www.consumerreports.org/cro/news/2014/10/everything-you-need-to-know-about-the-takata-air-bag-recall/index.htm).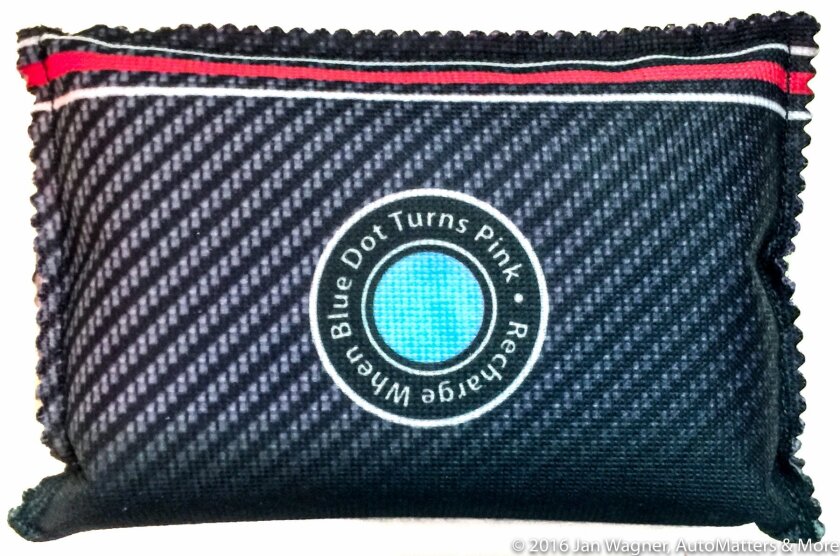 Especially if you have bought a used vehicle and are not sure if your vehicle's manufacturer has your contact information, you can and should check to see if there are recalls on your vehicle by entering its VIN (Vehicle Identification Number), free of charge, at the Safercar.gov website (https://vinrcl.safercar.gov/vin/) or you can purchase more comprehensive vehicle reports, that include recall notices, from CARFAX at www.carfax.com.
ZARPAX Reusable Auto Dehumidifier
The annual SEMA Show in Las Vegas is a great place to see innovative automotive products. Here are two from ZARPAX.
Imagine this scenario. It's cold outside and your car has been parked for a while. You get in. As you breathe, the windows start to fog up. You turn on the windshield defroster but, at least at first, the air that blows out of the dashboard vents only makes the windshield fog worse. You want to drive away but you cannot see well enough so you sit in the cold, damp air and wait for the engine to warm up. If only there was a better way to defog the windshield.
The ZARPAX auto dehumidifier extracts moisture from the air – and it is reusable. Its large size enables it to absorb a lot of water from the air.
It is leak-proof, and when its blue indicator turns pink, it is full of water. To empty it, simply heat it in a microwave oven for six minutes. After it cools it will be ready to use, again and again.
Unique ZARPAX Carwash Brush
Finally there is a carwash brush on the market that makes it much easier to wash your car and save water at the same time.
Unlike ordinary carwash brushes, the ZARPAX F1 Activebrush has a water reservoir inside. No longer will you need to run water from a hose as you wet an area and wipe or brush it to remove the dirt. Instead, fill a bucket with warm, soapy water and then submerge this brush up to its handle. A unique, patented valve will open to fill the chamber. Then, as you gently scrub, the warm, soapy water will slowly flow from the brush.
ZARPAX products are sold in over 20 countries. For more information, visit www.zarpax.com.
Please write to AutoMatters@gmail.com with your comments and suggestions.
Copyright © 2016 by Jan Wagner – AutoMatters & More #425
---
Get the Del Mar Times in your inbox
Top stories from Carmel Valley, Del Mar and Solana Beach every Friday for free.
You may occasionally receive promotional content from the Del Mar Times.