More maddening money matters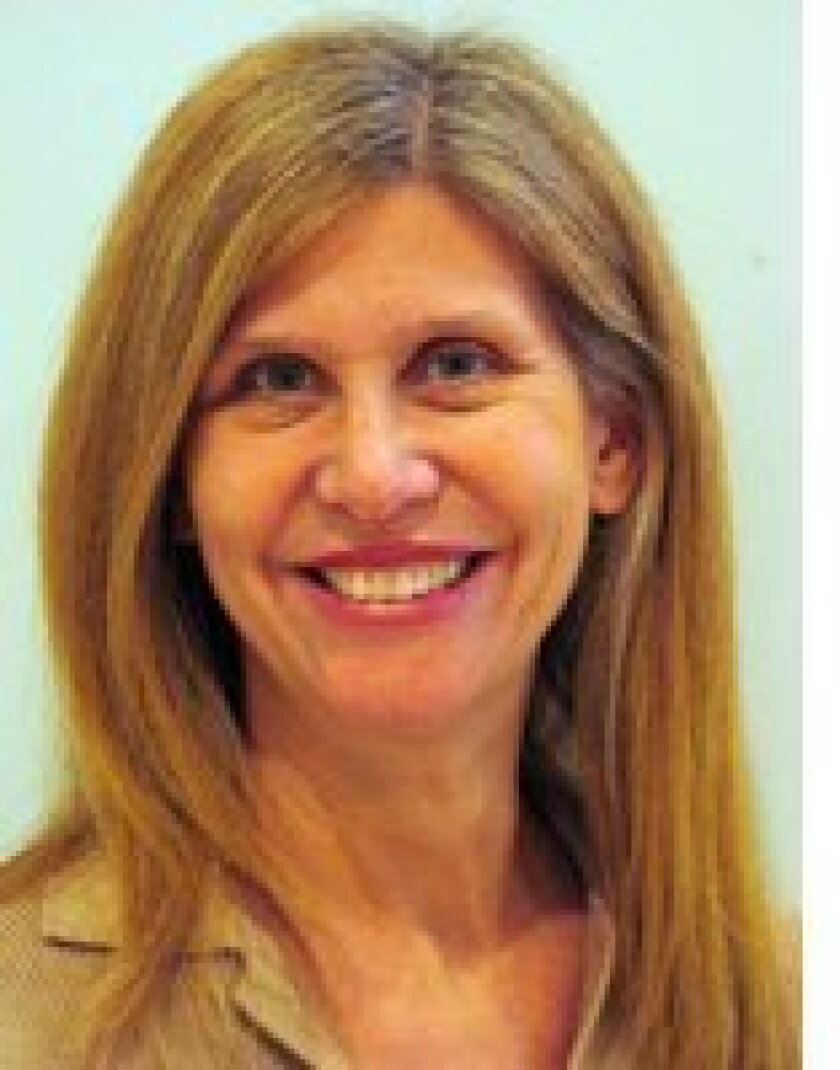 I swore last week's column would be the last I'd write about San Dieguito Union High School District's overly charitable labor contract approved last month.
Then on SDUHSD's Jan. 14 board agenda I read the action item to give other district employees the same generous raises teachers just received.
Although expected, it was still frustrating to see it in print.
"There are three groups of employees who are not represented in the collective bargaining process (supervisory, confidential and administration)," reads the executive summary.
"The administration has a responsibility to recommend salaries for non-represented groups that are both competitive and within the district's ability to fund."
The administration "has a responsibility" to recommend salary increases for itself? Kafka would love this.
The board report was prepared by associate superintendent for human resources Torrie Norton, who – along with SDUHSD superintendent Rick Schmitt and associate superintendent for administrative services Jason Viloria – negotiated the teachers' deal, as Schmitt says, on behalf of the taxpayers.
Negotiated the deal on behalf of the taxpayers? That's not really possible if everyone is pulling the same way on the rope.
Schmitt, Norton and Viloria – as well as the other two associate superintendents, Mike Grove and Eric Dill – will all receive a 7 percent raise this year and a 5.5 percent raise for 2016-2017, same as the teachers.
Schmitt and Bob Croft, head of the San Dieguito Faculty Association, like to heap abundant praise on each other for the conflict-free, interest-based bargaining approach they used to reach this agreement.
But as SDUHSD trustee John Salazar says, it should really be called "self-interest" based bargaining.
Schmitt is right when he states that this is how other districts operate as well – the superintendent and human resources executives negotiate on behalf of taxpayers. And whatever raises are given to teachers are then given to the same staff members theoretically representing taxpayers.
Because it's commonly done does not make it even remotely acceptable.
Schmitt's current annual salary is $220,000. On July 1, 2016, the new contract awards him $248,347.
Schmitt just had the board approve a contract for him last September, which appeared to lock in his pay rate for three years.
"Effective July 1, 2015, the superintendent shall receive annual salary ($220,000) …"
The contract was signed by the five board members Sept. 3, 2015 (it was not unanimous, by the way) and accepted by Schmitt on Sept. 8, 2015.
"The term of this agreement shall be from July 1, 2015 through June 30, 2018," the contract reads.
But never mind that.
Schmitt's contract amendment, on the Jan. 14 board agenda, states in part that "the district and superintendent now desire to amend the agreement in order to adjust the superintendent's salary in a manner consistent with salary increases recently received by other certificated employees…"
Agreements are also modified for all four associate superintendents (Dill, Grove, Norton and Viloria), who are currently paid an annual salary of $162,265 but will be bumped up to $195,466 on July 1. Wording as follows:
"Effective July 1, 2015, the associate superintendent shall receive an annual salary of $175,000 and $2,929 in longevity benefits. Effective January 1, 2016, the associate superintendent shall receive an annual salary of $185,276 and $2,929 in longevity benefits. Effective July 1, 2016, the associate superintendent shall receive an annual salary of $195,466 and $3,090 in longevity benefits."
Also receiving the same percentage raises are principals, assistant principals, directors, managers, coordinators, supervisors … etc. etc. etc.
A chart provided by Associate Superintendent of Business Services Eric Dill shows that the total cost for this new batch of personnel raises for management will be $599,344 in 2015-2016 and $546,814 in 2016-2017 – so about $550,000 per year going forward.
The cost just for the salary increases for the four associate superintendents and Schmitt, according to Dill's chart, is $72,921 in 2015-2016 and $64,305 in 2016-2017.
The new salary structures were approved 3-2 – trustees Joyce Dalessandro, Beth Hergesheimer and Amy Herman in favor, and trustees Mo Muir and John Salazar opposed.
Non-management classified employees are next in line for similar increases.
It's a broken system, to be sure.
---
Last week's column included this information, obtained several weeks ago from Schmitt, about the district's diminishing reserve levels:
"Reserve levels after factoring in the new contract are projected to be 18 percent at the end of 2016, 13 percent at the end of fiscal year 2017, and 10.4 percent at the end of fiscal 2018, Schmitt said."
This seemed rather alarming, so I asked Schmitt to repeat the numbers to be sure I noted them correctly.
There was some confusion, however, at the Jan. 14 board meeting about that 10.4 percent figure, but Schmitt in a Jan. 15 email confirmed that he gave me that estimate.
"I do remember the discussion," he wrote, but said the numbers have since changed. The district is now correcting itself.
"With the governor's 2016 budget news last week, we are anticipating more income, and therefore our multi-year ending balances should increase," he said.
At the Jan. 14 board meeting, Dill stated that the reserve levels at the end of 2018 are projected to be 13 percent, not 10.4 percent. As of deadline for this column, he had not provided estimates for reserve balances for the end of years 2016 and 2017.
Sutton can be reached at suttonmarsha@gmail.com.
---
Get the Del Mar Times in your inbox
Top stories from Carmel Valley, Del Mar and Solana Beach every Friday for free.
You may occasionally receive promotional content from the Del Mar Times.