For the health of our kids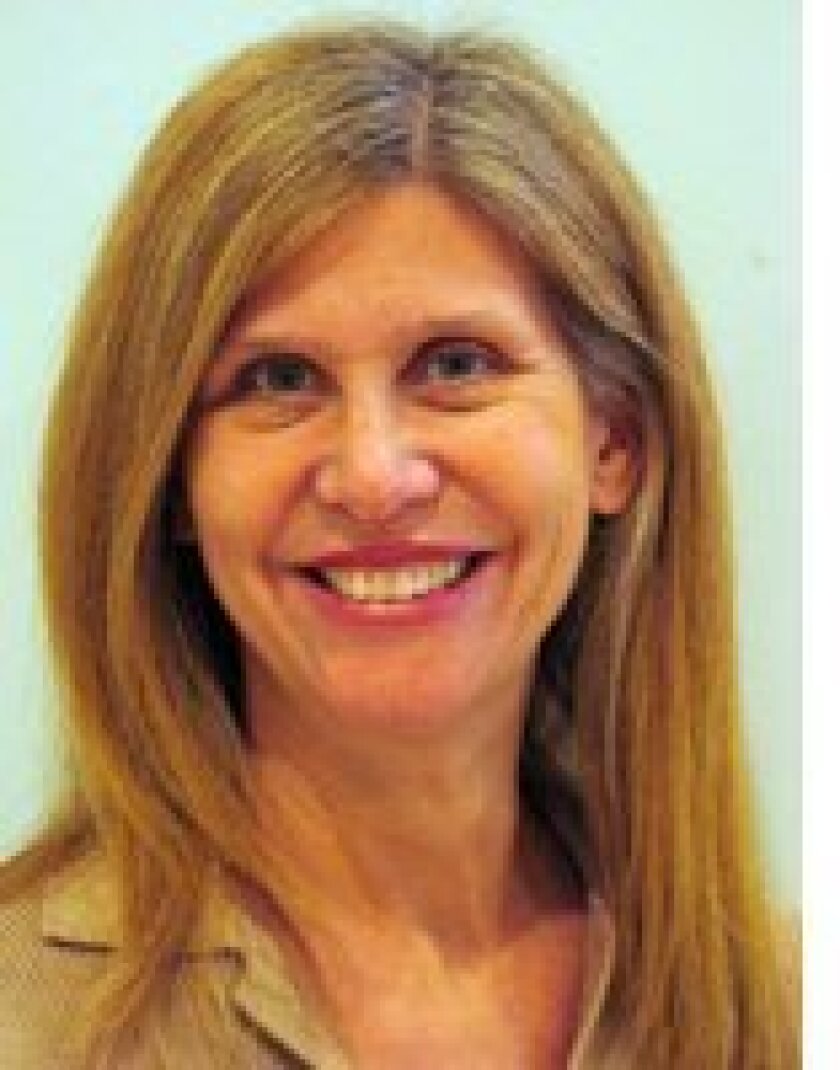 Senate Bill 277 — the proposed repeal of the personal belief exemption for school immunizations — has been discussed in local school districts recently, with mixed results.
The resolution supporting SB 277 was approved March 12 unanimously by the Solana Beach School District's board of trustees, with no speakers and no dissention.
The effort to support the repeal was sidelined, however, at the March 19 San Dieguito Union High School District's board meeting, after eight speakers rose to oppose the bill.
Parents with kids in tow showed up to speak in favor of the personal belief exemption, holding signs against SB 277.
Parent Brian Austin said the push to repeal the exemption "smells of corporate greed" and argued about the risks of forced injections upon children.
Parent Michele Rooney said the bill removes all educational options for children because it would prohibit any child from attending public, private or even home schools without the required immunizations.
"Our children are being experimented on," said Karen Lund, arguing that no state has the right to force medical procedures on its citizens.
Paul Paez said all parents should have the right to choose and care for their own children in the way they best see fit.
"If there's a risk, there must be a choice," said Brian Stenzler, president of the California Chiropractic Association. Stenzler said his organization has taken a position against the bill.
"I'd rather my children get measles, I'd rather my children get chickenpox," said Jennifer Kidd, mother of an infant, a sixth-grader and an eighth-grader, all present at the meeting.
Ariel Haas, biology teacher in the San Dieguito district, also spoke against SB 277, saying the issue is not pro- or anti-vaccine.
"It's about choice," Haas said, asking the board to delay the vote until trustees had more time to read the bill thoroughly and study the issue.
SDUHSD Superintendent Rick Schmitt noted that a vote on the resolution was only symbolic, but four trustees were inclined to table the motion to allow more time to review the bill.
Only trustee John Salazar spoke in favor of the resolution, saying students must meet certain requirements for the privilege of attending a public school. He also said the board only heard from one side.
"I'm ready to vote and vote tonight," he said at the March 19 meeting, to no avail.
The motion was tabled and will come back to the board for a vote at its April 2 meeting. The district is recommending support for the resolution repealing personal belief exemptions.
Interestingly, on the SDUHSD March 5 agenda was an item updating board policy, with the heading, "Health Examinations."
It read, "All employees must obtain a tuberculosis skin test or X-ray verifying freedom from active tuberculosis prior to employment and a subsequent test once every four years while employed."
Employees are required to undergo medical procedures, on a regular basis, to ensure the safety of others — but students aren't?
In my Feb. 2 column, I wrote about the issue, saying, "The decision not to vaccinate healthy children endangers public health, confounds scientists and baffles medical researchers who have proven beyond a doubt that there is no link between vaccinations and autism, the big fear."
The column drew criticism from anti-vaxxers, my favorite comment being: "wonder what Big Pharma company she's working for."
Sadly, I get no commission from "big pharma" for advocating that parents protect their children from deadly diseases.
The immunization resolution has not come before Del Mar's school board yet, although Del Mar Union School District Superintendent Holly McClurg said in an email that the issue has been mentioned by board members in their reports.
She said board members "could potentially respond to requests to support legislative efforts." At a prior meeting, she said they "voiced concerns about medically fragile children and very young children/babies who are at risk when in the presence of others who are unvaccinated."
At the DMUSD's March 25 meeting, board president Doug Rafner asked to place the item on the April agenda for discussion.
In the Rancho Santa Fe School District, where the 8 percent personal believe exemption opt-out on immunizations is one of the highest in the area, Superintendent Lindy Delaney said the issue has never been discussed at the board level and the district has no plans to vote on the resolution.
Snooze button
One more study was done, to add to the dozens over the past decade, concluding that teenagers don't get enough sleep.
This one, from the University of Michigan's annual "Monitoring the Future" national surveys of youth behavior, was published in Pediatrics magazine in February.
"More than half of kids age 15 and older would need to sleep at least two hours more each night to meet recommendations for adequate rest," according to the Associated Press report.
This lack of proper sleep for teens has heightened concerns "about the impact on their health and academic performance."
The study surveyed nearly 300,000 adolescents from 1991 to 2012 and showed that inadequate sleep was noted in teens of all ages over the 20-year period, with the biggest drop among 15-year-olds.
In 1991, about 30 percent of 15-year-olds felt they were getting enough sleep, a number that dropped to 24 percent in 2012. Numbers were worse for older teens and somewhat better for younger teens.
With academic, athletic and social pressures on today's teenagers, sleep deprivation is the unwelcome consequence.
School start times should be delayed to at least 9 a.m. School boards need to stand up to special interest opposition from athletic groups, after-school programs, teachers unwilling to adapt, and parents who regard school primarily as day care.
How many more definitive studies need to be done before schools will be forced to deal with this national health crisis?
Spelling success
Congratulations to Earl Warren Middle School student Oona Flood, who not only has an awesome name but has made it cool to spell words correctly.
As the winner of the San Diego County Spelling Bee this year, Oona will compete in May in the Scripps National Spelling Bee. Go, Oona! Marsha Sutton can be reached at: suttonmarsha@gmail.com.
Update on the SB 277 resolution -- Congratulations to San Dieguito board members for supporting the resolution at their April 2 meeting to repeal the state's personal belief exemption for immunizations. The vote was 4 to 1, with trustee Amy Herman opposed to the resolution. The shouting and cursing by angry anti-vaxxers didn't help their cause.
---
Get the Del Mar Times in your inbox
Top stories from Carmel Valley, Del Mar and Solana Beach every Friday.
You may occasionally receive promotional content from the Del Mar Times.