AutoMatters & More #418: 2016 San Diego International Auto Show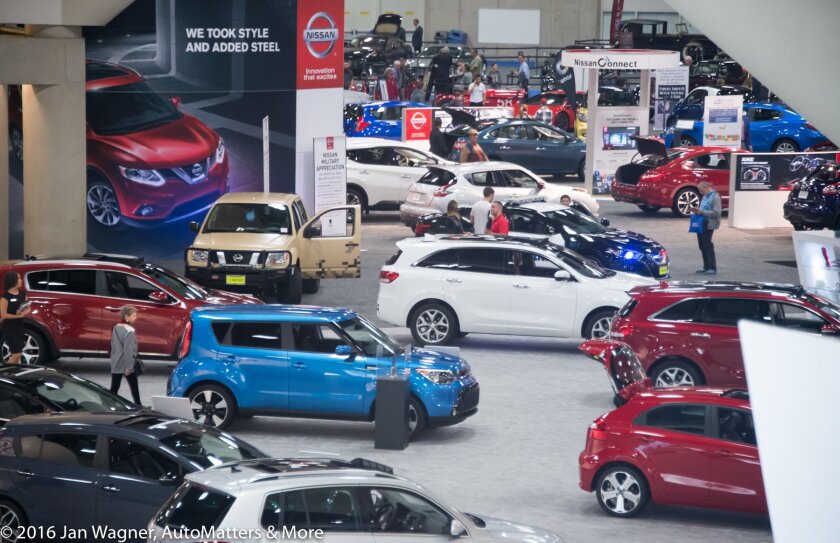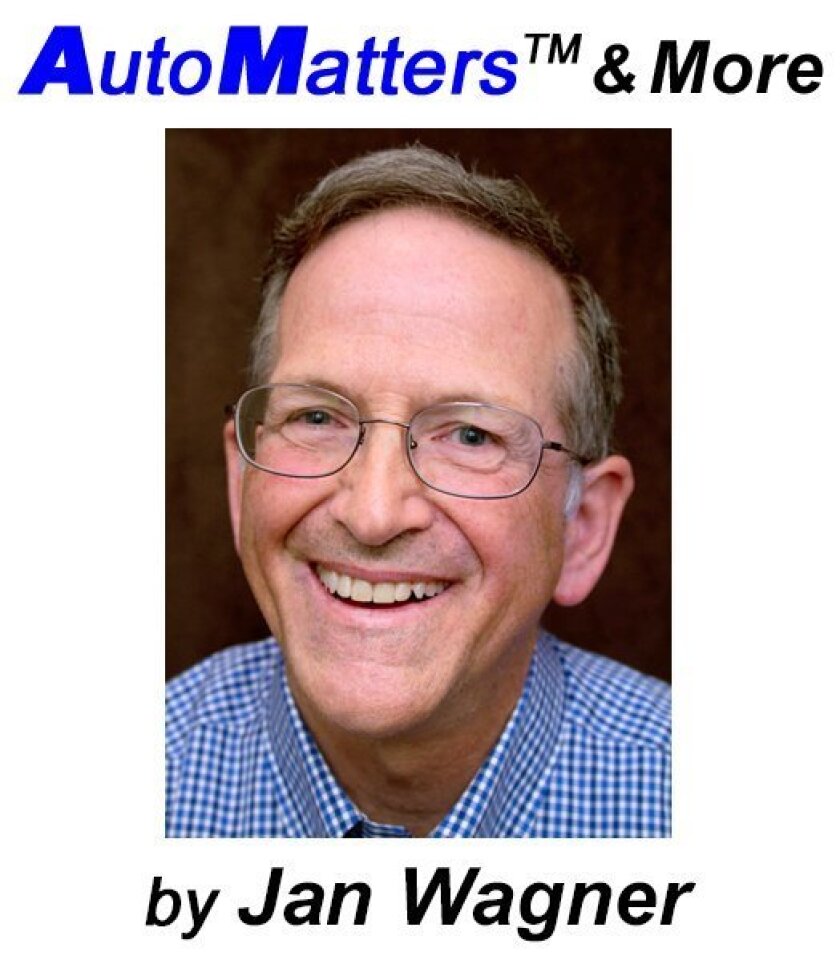 Many people have time off in the days surrounding New Year's, which makes it an ideal time for the San Diego International Auto Show, presented by the New Car Dealers Association of San Diego County. The San Diego Convention Center was bustling with activity, as kids and adults alike clearly enjoyed checking out the new cars and trucks, SUVs, crossovers and concept cars. This year there were more than 400 of them, making this show the second largest in Southern California.
Many manufacturers were represented, but notable for its absence was Tesla, along with their forthcoming Model X. As it does with sales – with showrooms in shopping centers instead of in traditional auto dealerships – Tesla does it own thing and rarely participates in auto shows.
Auto manufacturers continue to invest heavily in technology. You will experience this in new safety features, improved fuel economy, alternatives to the internal combustion engine, increasing autonomy (vehicles that can literally drive themselves), infotainment options and more.
The absence of Tesla's Model X notwithstanding, there were many vehicles at the show that we were particularly interested in seeing. Noteworthy among these was Acura's brand new NSX sports car. It combines breathtaking styling, supercar performance and, no doubt, Acura's traditionally exceptional reliability.
The Ride & Drive program was especially popular – and rewarding. Located on the downtown and waterfront sides of the convention center, many manufacturers provided opportunities for visitors to drive their new vehicles.
We were intrigued by technology that Honda calls "Lane Watch." This system takes the increasingly common backup camera one step further. Pressing the right-turn signal activates a camera mounted on the right-hand side mirror. Intended to help drivers change lanes safely and also for parallel parking, that sends an enhanced, customizable image, complete with distance markings, of what you might see in the right-hand side mirror to the large color video display in the center of the dash. According to Honda's website, where you can see a video (go to owners.honda.com and search for Lane Watch), "the display can show cars from one or two lanes to the right and cars up to 50 yards behind the vehicle. The system can be engaged independently of the turn signal, show a double screen that includes navigation direction information (if equipped), or be disengaged entirely. The driver still must visually confirm (using their mirrors and directly observing road conditions) whether it is safe to change lanes."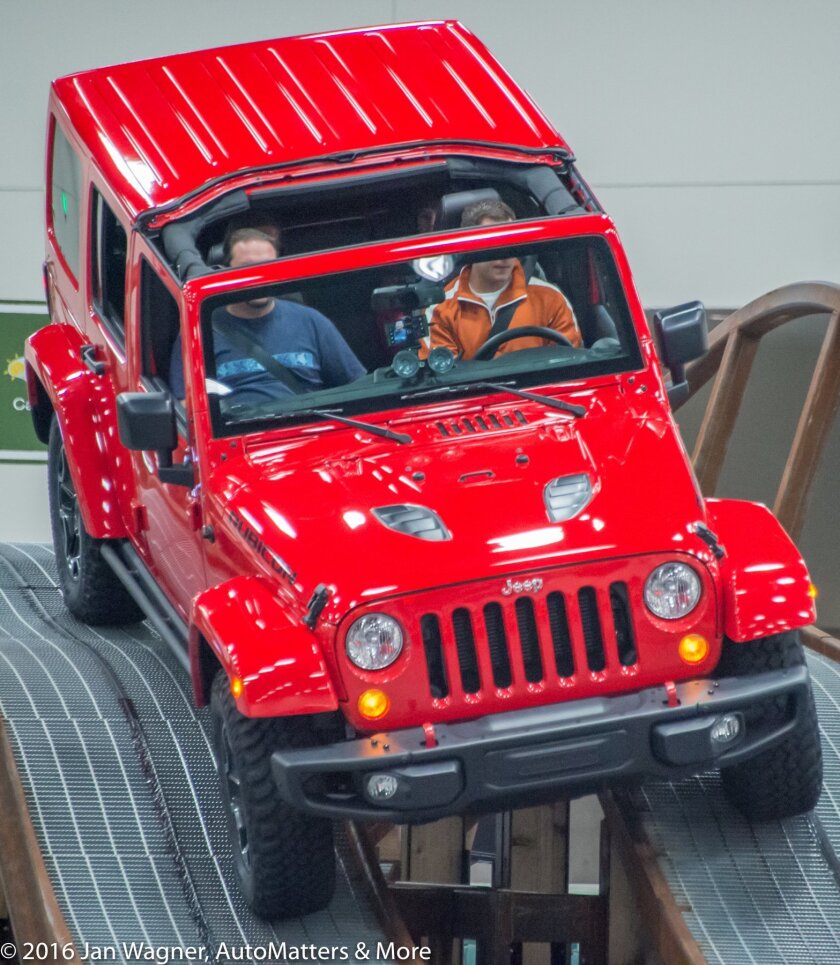 One vehicle that really surprised us was the Fiat 500X crossover. Despite its rather modest exterior dimensions, this car felt especially roomy and comfortable from behind the wheel – the perfect place to experience its tight turning circle.
Earlier we said that this was also rewarding. While several manufacturers offered a merchandise premium as an added incentive to take a test drive, Honda gave out $10 VISA gift cards, and Mazda distributed $5 Starbucks cards.
Alfa Romeo gave San Diegans our first look at the all-new, gorgeous 2017 Giulia Quadrifoglio sedan and the 4C Spider. Built in Italy and powered by a Ferrari-derived, 505-horsepower bi-turbo V-6, the Giulia Quadrifoglio is the most powerful Alfa Romeo production car ever. With its zero to sixty time of just 3.8 seconds, and a top speed of 191 mph, it recorded the fastest lap ever (7:39) by a 4-door production vehicle at the famous Nürburgring race track. Off the track, cylinder deactivation reduces fuel consumption by up to 15 percent.

The ever-popular Camp Jeep returned to San Diego to thrill show-goers with rides on a challenging, indoor, off-road test track that demonstrated the extreme four-wheeling capabilities of the legendary Jeep brand. The hill climb section showcased Jeep traction while climbing and then descending the 18-foot high, 35-degree Jeep Mountain. Elsewhere, uneven and rough terrain demonstrated wheel articulation, traction, stability and ground clearance.
A new model from Buick is called Cascada. This stylish four-seater, with its quickly retractable convertible top, is actually an Opel from Europe.
In addition to what was provided by the product specialists, signs and literature, mobile content was delivered to visitors via a free, downloadable app for smartphones. Utilizing Bluetooth LE beacon technology, the Piper app provided proximity-based content that included videos about the vehicles, special offers and more.
Rounding out this year's auto show were exotic cars, an exhibit of electric cars, the Mobility Zone and a large vendor area.
That's all for now. Please write to AutoMatters@gmail.com with your comments and suggestions.
Copyright © 2016 by Jan Wagner – AutoMatters & More #418
---
Get the Del Mar Times in your inbox
Top stories from Carmel Valley, Del Mar and Solana Beach every Friday for free.
You may occasionally receive promotional content from the Del Mar Times.