Moving on up: San Dieguito loses a top administrator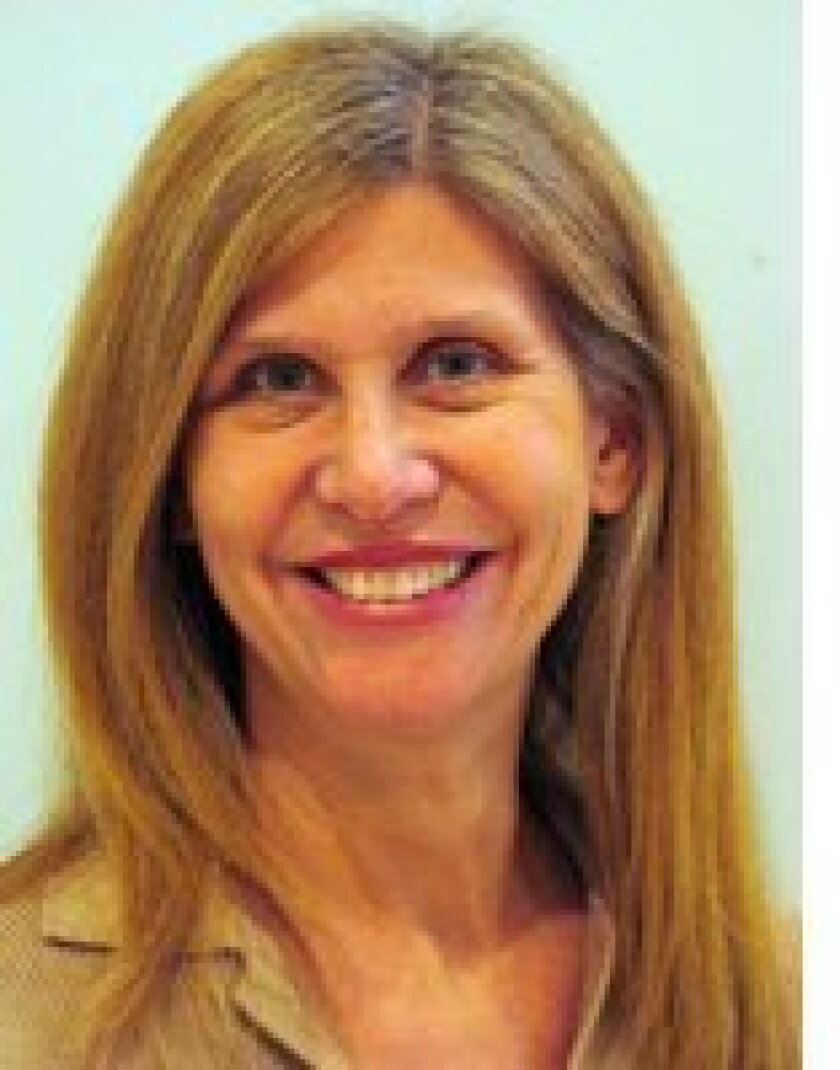 It hasn't been for lack of material that there hasn't been an Education Matters column in two months. Stacks of files on my desk sit six inches high and provide enough topics to write about to last one a week for a year.
But when you move, life stops. When you sell a house, rent a house, and buy a house, all at about the same time, life really stops. Then the stress kicks into high gear and you get sick, then radically sick, and you begin to think your life really will stop.
Moving (especially after 20 years in one place) has been rated, according to a recent, very unscientific survey, as one of the top three traumatic events in one's life — the other two being a death in the family and divorce. Not even the birth of a child beats out moving.
Surviving the stress of all this these last few months has to be one of my crowning achievements.
Some moves, however, can be a cure for stress. Take Jason Viloria.
San Dieguito Union High School District parents may not recognize the name, because Viloria is a relative newcomer at a district where most top administrators take years to move up through the ranks.
Previously a high school principal in Irvine, Viloria was recruited and hired by San Dieguito in August 2013 as executive director of educational services, reporting to associate superintendent Mike Grove.
Then in July 2015 he was promoted to a newly created position just for him: associate superintendent of administrative services.
Now that I've introduced him to you, say goodbye.
After less than three years in the district, Viloria's last day will be June 30.
It was announced last week that Viloria, 38, has accepted the position of superintendent for the Laguna Beach Unified School District, at an annual salary of $240,000 (not including benefits).
The search process began last fall after current Laguna Beach superintendent Sherine Smith announced her plans to retire June 30, 2016.
In an email, Viloria said he decided to apply for the position in late January after discussions with his family, "as it's a change from my current role, obviously, with more night requirements and more responsibilities."
After deciding to apply, he said he discussed his decision with San Dieguito superintendent Rick Schmitt at that time.
San Dieguito's board has seen some philosophical divisions in recent years that have on occasion become contentious. But Viloria insisted that had nothing to do with his decision to leave.
"It was all about opportunity," he said. It was a chance "to be the superintendent of one of the top districts in the state."
He said Laguna is a small, high-performing district with strong community support, high academic achievement, and "amazing schools all the way around." He said this was similar to his previous districts, Irvine and San Dieguito.
Viloria lives in Laguna Beach and has been commuting to the San Dieguito district office in Encinitas. He said he never intended to move to San Diego County because his wife's business is in Laguna and his two children attend Laguna Beach schools.
The three-year contract, which runs from July 1, 2016 to June 30, 2019, was approved unanimously by the LBUSD board of trustees and was signed March 22.
In the LBUSD press release, Laguna Beach board president William Landsiedel called Viloria "a perfect match" and said his "professionalism, candor and honesty during the interview process was refreshing."
Schmitt congratulated Viloria in a staff announcement: "While we are sad that he is leaving us, we are all proud of Jason and excited for him as he takes the helm at the Laguna Beach Unified School District."
Sense of obligation
Viloria did not come easily to San Dieguito. He was heavily recruited by Schmitt who asked the school board to increase the salary for his proposed position of executive director of educational services.
Because the salary for that job was set at $137,000, which is lower than the salaries earned by the district's high school principals who would be reporting to Viloria, Schmitt asked the board to offer a starting salary of $144,772.
The board approved the change in 2013 by a vote of 4 to 1, with trustee John Salazar opposed.
Less than two years later, Schmitt asked the board to approve the creation of a new position: associate superintendent of administrative services. This added a fourth associate supt. to Schmitt's staff.
The board approved the change in 2015, this time by a vote of 3 to 2, with Salazar and newly elected trustee Maureen Muir opposed.
Following that vote, Schmitt asked the board to approve the appointment of Viloria to that new position.
The board approved his appointment 3 to 2, with Salazar and Muir opposed.
Then in January, Schmitt asked the board to approve raises for administrators, directors, principals and other non-represented staff, including himself. These increases were identical to the raises given to certificated teachers in December: 7 percent retroactive back to July 1, 2015 and another 5.5 percent beginning July 1, 2016.
The board approved these raises 3 to 2, with Salazar and Muir opposed.
Said Salazar of Viloria, "His salary was raised when we hired him; I voted no. He was given a raise when made associate superintendent.; I voted no. He was given another raise in January. This raise was retro. I also voted no."
Salazar said he voted no on each item for budgetary reasons; it was never personal.
In less than three years, Viloria's pay went from $144,772 when hired in 2013 (about a $7,000 bump over the original salary for that position), to $162,265 when he was named associate superintendent in 2015, to $185,276 currently after the retroactive pay increase was approved.
As Laguna Beach's new superintendent, he'll earn $240,000. Not a bad three-year run.
Regarding the job titles he held, Vilonia said the position he was originally hired to fill existed in the district for many years.
"It was determined prior to my arrival that they wanted the position to have more responsibilities, so at that time the job description was updated and a new salary was adopted by the board," he said.
The associate superintendent position, he said, was created "due to once again increased responsibilities."
Viloria said he had no guilt or sense of obligation over the board actions taken to secure him and promote him. But he did wrestle with the decision for other reasons.
"I was conflicted, as SDUHSD is an amazing district with some of the best teachers, support staff and administrators around, and I truly enjoy working with them," he said. "As staff understands, this was just one of those opportunities that I could not pass up."
Schmitt would not say if he plans to fill Viloria's position or revert back to having three associate superintendents instead of four.
He said he was "uncertain on a number of 16 to 17 personnel moves, as changes always occur at this time of year, so [there will be] no decisions for two to three months on any administrative openings."
Spiraling salaries
The issue of escalating salaries of school superintendents has been an alarming trend and subject of note in recent years.
Typically, with each superintendent retirement or departure, search firms are hired and salary ranges are presented that often exceed the earnings of the prior superintendent.
Laguna is an exception, as Viloria will earn slightly less than current LBUSD superintendent Sherine Smith — but not by much.
According to "Transparent California," a site that lists salaries for employees of state and local governmental entities, the 2014 regular salary for Smith, not including benefits, was $246,071. Viloria's starting salary will be $240,000.
But consider this: Before the across-the-board raises the San Dieguito board approved recently for all its employees, SDUHSD Superintendent Schmitt's annual salary was $220,000.
San Dieguito has about 12,600 students in grades 7-12, with five middle schools and five high schools.
Laguna Beach has about 3,000 students in grades K-12, with four schools — two elementary, one middle and one high.
With the retroactive raise to July 1, 2015, Schmitt's new salary is now $235,400, and beginning July 1, 2016 it will be $248,347. So Schmitt's salary is currently less than Viloria will be making, and in July will be only $8,000 more.
The level of responsibility and managerial oversight between the two districts doesn't begin to compare.
Then there's this clause in Viloria's contract: "The board reserves the right to increase the salary of the supt. at any time."
When teachers see these kinds of salaries for top administrators, it's no wonder they feel slighted.
For other local districts, according to "Transparent California," 2014 salaries (not including benefits) for the following superintendents, to compare, were:
• Del Mar's Holly McClurg (K-6 district) — $178,124
• Rancho Santa Fe's Lindy Delaney (K-8 district) — $181,270
• Encinitas's Timothy Baird (K-6 district) — $207,499
• Carlsbad's Suzette Lovely (K-12 district) — $214,225
Viloria continues at San Dieguito until June 30 and begins his new job July 1.
In a story March 24 in the Los Angeles Times' Laguna Beach Coastline Pilot, Viloria was quoted as saying, "July 1 can't come soon enough. I look forward to meeting staff and community members, and most importantly, students."
Clearly, there were more benefits to taking the Laguna Beach job than simply working with "an amazing" school district — no more long-distance commutes, a significantly higher salary, a tiny school district with only four schools, an affluent community, and high-achieving kids.
One more thing is clear: If you have to make a move, a career move like this is a lot less stressful than selling a house.
Senior Education Writer Marsha Sutton can be reached at suttonmarsha@gmail.com
---
Get the Del Mar Times in your inbox
Top stories from Carmel Valley, Del Mar and Solana Beach every Friday for free.
You may occasionally receive promotional content from the Del Mar Times.