Professional Resolutions for the New Year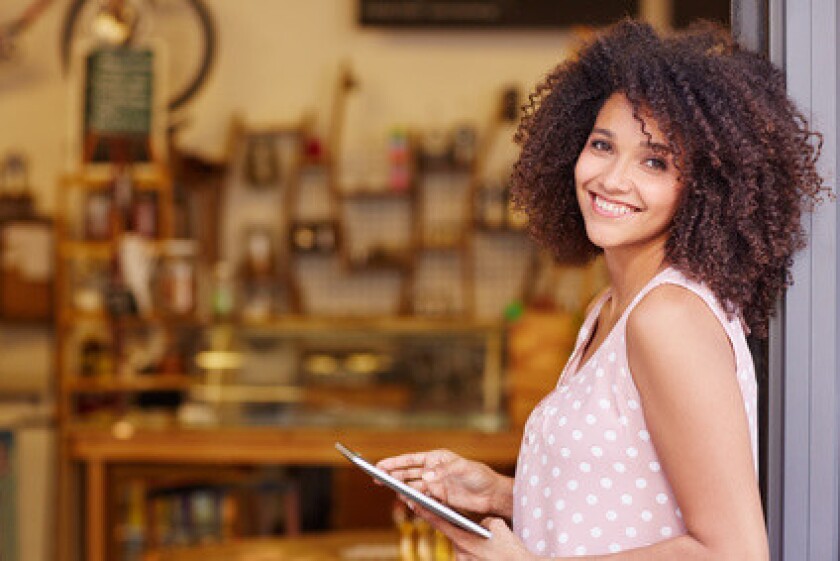 It seems as though the closing of the year is almost a prerequisite for taking stock of where our lives are going and what changes we'd like to make for the coming year. Of course, society tends to focus on the external, superficial changes that should be made, usually in direct relation to some kind of holiday indulgence. But far more productive, especially for working moms, are those personal reflections that help us to refocus on what is most important to us as individuals.
For working moms, taking time out to assess and reflect on your life is critical. New Year's resolutions shouldn't be just about a number on a scale or some general, abstract idea, such as "I want to be a better mom," although that is also important. But real personal reflection comes from taking stock of being a working professional and a mom, and how well you've been able to find the ideal personal balance.
It's important to remember that you don't have to feel guilty for pursuing your passions while being a mom; taking care of kids does not mean losing the other parts of yourself that you have valued, and coming short of your goals. That is why making lists and setting goals—and professional resolutions for yourself—can be critical to retaining that work/home balance, and keeping you not only on track professionally, but satisfied emotionally.
So take the time to make your professional resolutions for the New Year.
Start by making a list of everything that you were able to accomplish this last year. What were all the things you did that made you happy, that you can remember? What major milestones did you hit, both as a working professional and as a mom?
Next, make a list of all the things that might have gotten in your way this year. Was there extra driving between school and sports practice, for instance, that took time out of your day? Did you get caught up in projects that might not have been as satisfying, that had nothing to do with work, or served only to derail or delay your goals? Think about your big time sinks from this past year. If you've have many, or you sense a pattern, then that's a good place to start brainstorming for your professional resolutions for next year.
Making your professional resolutions for the New Year:
Now think about all those mini life derailments and the patterns that popped up on your list. Did you, for example, spend more time being a family chauffeur than a professional? Now think run a cost-benefit analysis of spending your time driving around, dropping off kids or running errands. How much money is that time worth? If there isn't a carpool you can be part of, taking on even one driving day a week instead of three to five, then it's time to investigate creative options and make friends with other parents whose kids have similar activities. If this isn't possible, more working parents are hiring family assistants to shuttle kids to all their various activities for an hourly or daily fee. There are plenty of ways to get reliable and trustworthy help, and this is one way to maximize your professional time without stressing yourself over the small, daily tasks.
Another time sink can be family drama. This is harder to avoid if you are a mom who works from home, but there are professional resolutions you can make to avoid these dramas as well. Set aside work hours and a dedicated working space, and treat that time as if you are in your office. No personal calls, no personal emails, and no tolerance for non-emergency interruptions—that is the time you devote to your professional goals.
Now take a look back at your list of accomplishments. Are there as many as you would like to have? Or are you ready to take a leap to expand your professional goals in the New Year? Now is the time to make a strategic plan for how you can either make a professional shift or challenge your previous goals. With a list of resolutions, you can either shoot for a number to reach (a number of sales per month, perhaps) or take on a new type of project, or find a new way to take a more creative approach to the work you're already doing in order to boost your own level of satisfaction and achievement.
Also, think about updating: Are there ways to incorporate a new system or piece of technology into your established practice? Once implemented, even an Excel spreadsheet for invoicing or some kind of automation into your practice, you can not only save yourself valuable time but send an even greater message to your clients and contacts of your professionalism and dedication.
The key is to make your professional resolutions for the New Year in a way that will empower you to do your best work and to be fulfilled as a working mom. And these aren't just resolutions; the most high-powered companies continuously update their professional goals and have a working strategic plan—you should be no different!
At Moms Making Six Figures, we help working moms prioritize their goals while supporting their families, and we work together to build a community of empowered women. If you're ready to join the community or would like more information, give us a call at (858) 837-1505, or visit our website at momsmakingsixfigures.com.
---
Get the Del Mar Times in your inbox
Top stories from Carmel Valley, Del Mar and Solana Beach every Friday for free.
You may occasionally receive promotional content from the Del Mar Times.