Amici's Ristobar launches weekend brunch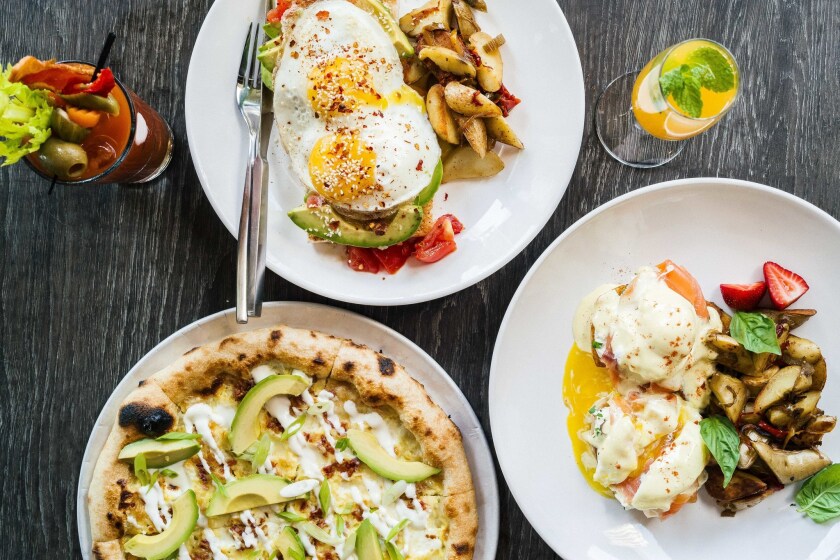 Amici's Ristobar in Carmel Valley's Pacific Highlands Ranch has launched its new weekend neighborhood brunch. After a successful rebranding of the restaurant in June, brunch can now be enjoyed on Saturdays and Sundays from 10 a.m. to 2 p.m..
Featuring a menu created by Chef Rhoelle Gabriel, guests can experience the brunch inside the newly refreshed restaurant or on the revamped outdoor patio brimming with flowers.
The brunch menu showcases delicious traditional takes to satisfy savory and sweet cravings, including Brioche French Toast and Maple Bacon Waffle to more savory dishes like the Dolce Benedict, Avocado Toast and the Brunch Pizza topped with scrambled eggs, avocado, bacon, cheese, garlic crème fraiche and scallion. Brunch cocktails like house-made Bellinis, Mimosas and Bloody Marys are also included on the menu.
Meaning "friends" in Italian, Amici's captures the spirit that owners Chris and Louise Lischewski and Eric Nielsen strive to embody in their restaurant. The restaurant originally opened in February 2016 as Dolce but experienced an unexpected tragedy when founder Dr. Anthony Smith passed away suddenly in late 2017. Close friends and business partners with Smith, the Lischewskis and Nielsen decided to honor him by taking full ownership of the restaurant and creating new energy with an updated menu, refreshed design and new name in June.
Amici's is located at 5980 Village Way, San Diego, 92130 in the Village at Pacific Highlands Ranch. For more information visit amicisristobar.com
---