Torrey Pines swimmers excel at Mission Viejo Invite
Torrey Pines High School swimmers put in some solid swims at the 47th Annual Mission Viejo High School Invitational on March 23 which brought together 657 athletes from 23 schools. The Torrey Pines girls team finished first and the boys team came in third—overall the Falcon swimmers finished second after Campolindo High School (Moraga, CA).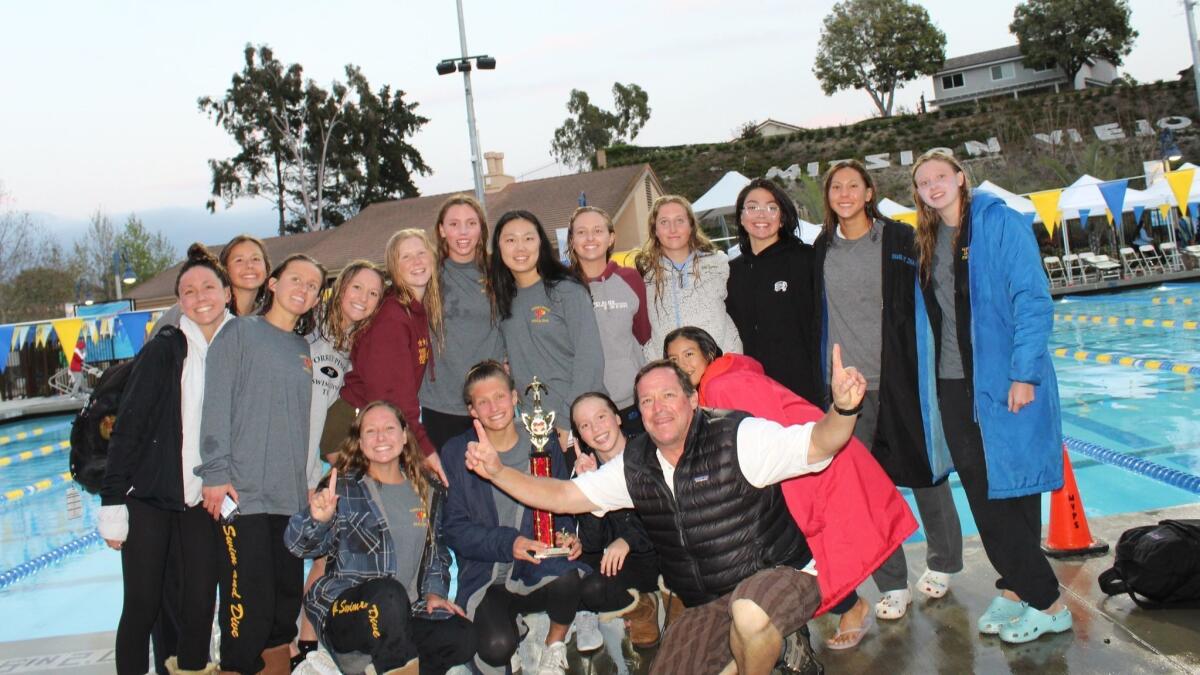 Torrey Pines brought 33 swimmers to the meet and 26 advanced into the finals with 15 swimmers fighting for the podium titles in the championship finals.
Seven swimmers came back home with medals. Senior Amelia Cho won bronze in 100 breast, junior Cameron Collins and senior Justin Lee got silver in 500 free and 100 breast, senior Leah Coffins won double silver in 100 fly and 100 back, and senior Kira Crage claimed silver and gold in 50 and 100 free.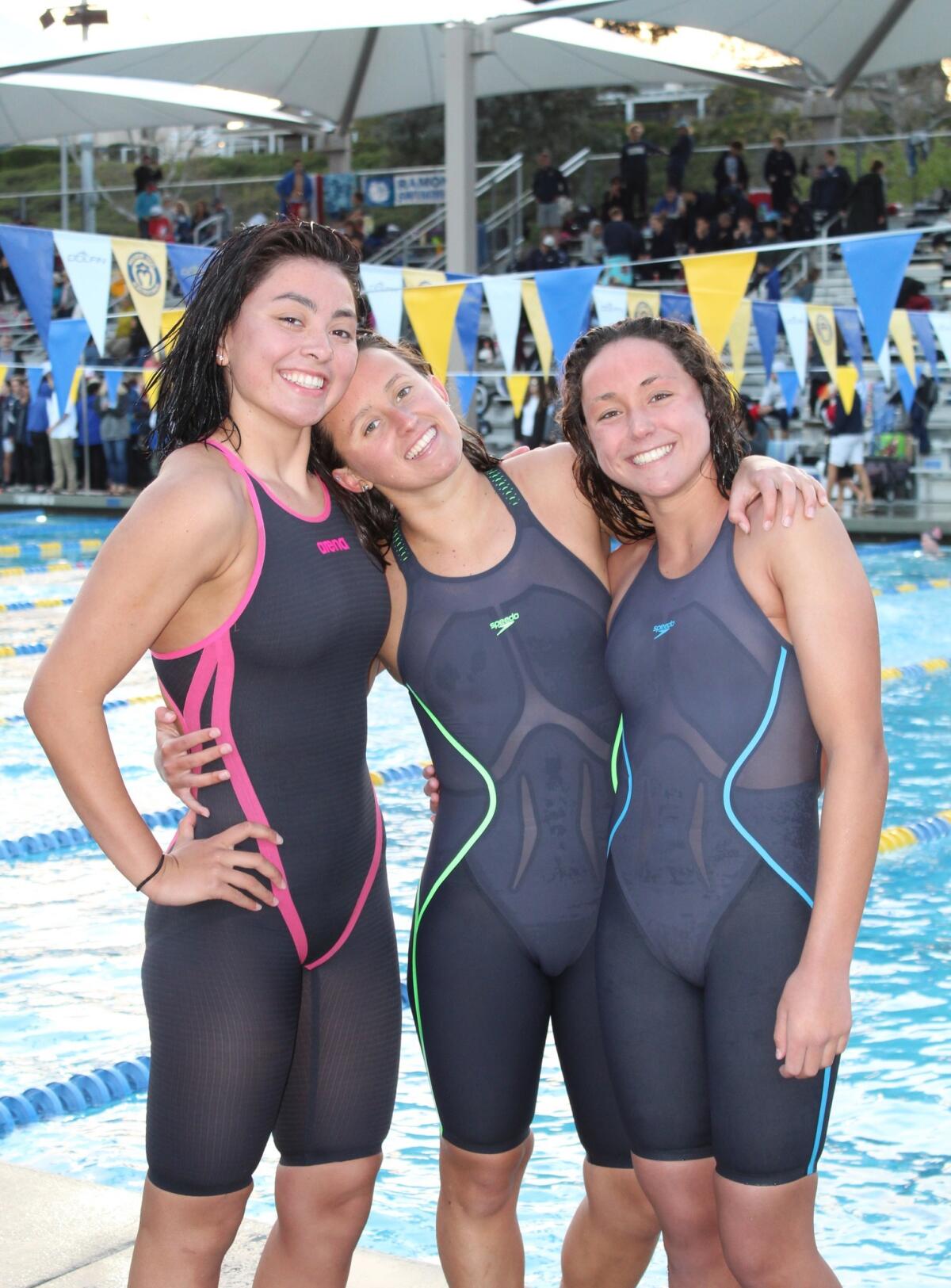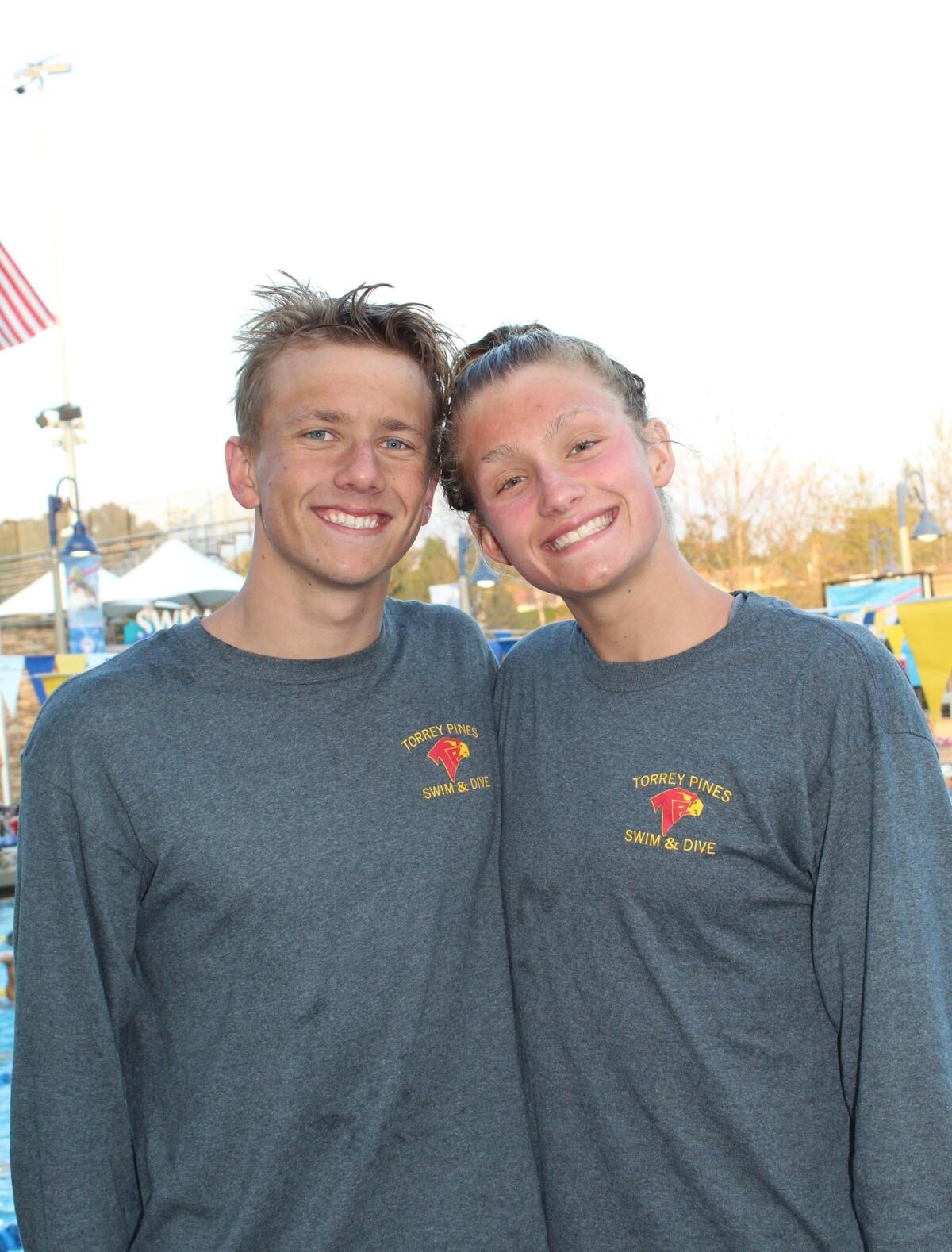 Juniors Mia Kragh and Stephan Lukashev became twin winners by securing the first places in both 50 free and 100 fly events. Mia advanced into the finals and was able to finish first on top of setting new school records. Stephan broke two school records set in 2003.
Both the girls and boys relay teams finished first in tight races and renewed school records in 200 free and 200 IM relays.