60th annual Civic and Historical Society of Solana Beach Holiday Boutique set for Nov. 9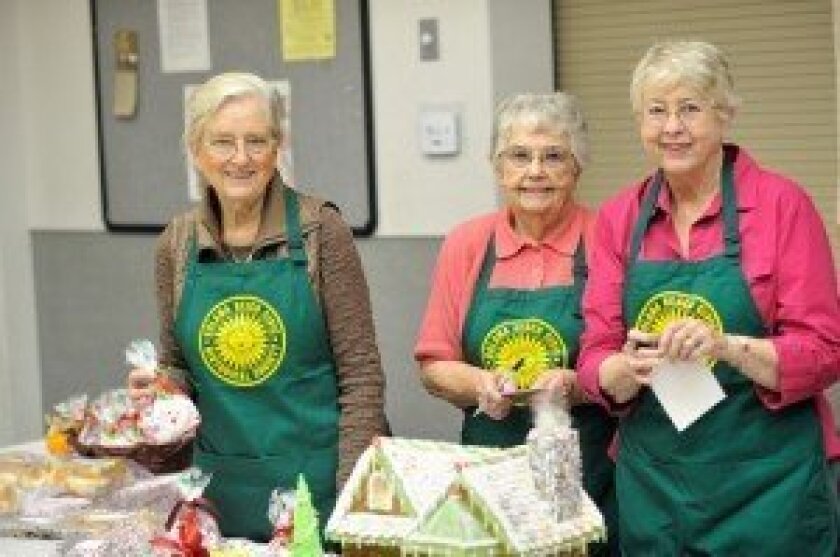 By Kristina Houck
From renovating the Fletcher Cove Community Center to preserving the San Elijo Lagoon, the Civic and Historical Society of Solana Beach has helped better the community for decades. To raise money for various projects, the society hosts its Holiday Boutique every year.
The 60th annual event will take place Nov. 9 at La Colonia Community Center. Funds raised this year will go toward scholarships for local students.
"We work closely with the city and fill in when there are small things we can get and do for the city, both for historical reasons and civic reasons," said Solana Beach resident Pam Dalton, who serves as event committee co-chair with Phyllis Schwartzlose.
The Holiday Boutique will feature mostly homemade items, including holiday decorations, jewelry and accessories, gifts, and other arts and crafts. Written by Solana Beach historian Jim Nelson, two historical books on the city will also be available.
Members will sell baked goods, and the Coffee Café in the patio area will serve free coffee and provide a place to visit with friends and neighbors.
"We find people really enjoy the Holiday Boutique," Dalton said. "They'll sit there with a baked good and a cup of coffee, and run into a neighbor they haven't seen in a while."
The boutique has evolved throughout the past six decades.
In 1953, a group of civic-minded women gathered together to create handmade crafts, which they sold during their Christmas Gift Sale and Tea, where community members visited decorated neighborhood homes. Funds raised benefited the newly formed Solana Beach Women's Civic Club, which was later renamed the Civic and Historical Society.
"It evolved over the years," Dalton said. "Eventually, the decorated housing tour was eliminated and it just became an event where people could gather. There was a craft group by then and they created things and sold them."
Now, a small group of the Civic and Historical Society meet every month to create handmade items to sell at the annual fundraiser. The 26-member craft group works on individual and group projects.
"We have a dandy time putting it together," Dalton said. "It's a really sociable group."
The Holiday Boutique will take place from 9 a.m. to 2 p.m. on Nov. 9 at La Colonia Community Center, located at 715 Valley Avenue in Solana Beach.
Door prizes will be held throughout the day. A wall art piece will also be raffled off.
"It's become an annual tradition for 60 years," Dalton said. "It's supporting our community. It's supporting the community feel of Solana Beach."
For more information about the Civic and Historical Society, visit solanabeachcivicandhistoricalsociety.org.
---