Aardvark Safaris sold, becomes Scott Dunn USA in Solana Beach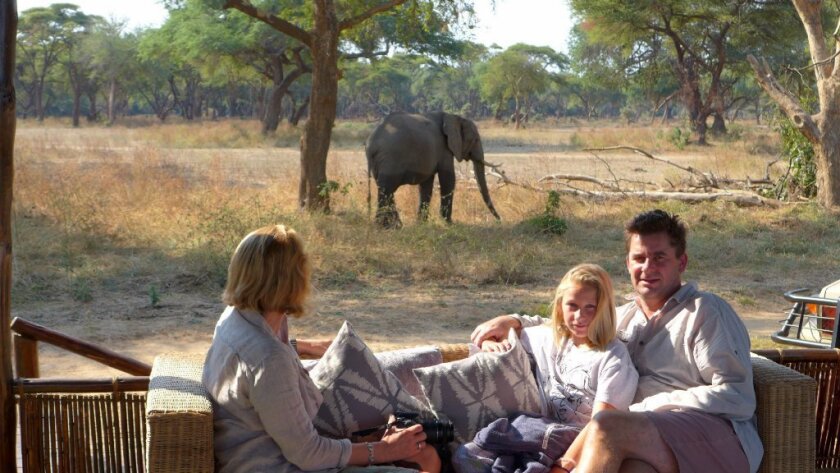 The United Kingdom's leading high-end travel company Scott Dunn has expanded into the U.S. through the acquisition of Solana Beach-based Aardvark Safaris. Del Mar resident John Spence sold his African-travel company Aardvark in April and became president of Scott Dunn USA.
"We're excited to be taking Scott Dunn's renowned service into the United States and believe our high- end customized vacations will really appeal to discerning U.S. guests looking for incredible experiences all over the world," said Simon Russell, CEO of Scott Dunn. "John Spence and his team at Aardvark have built a successful business and an enviable reputation for African travel. The addition of our worldwide experts will ensure the business continues to grow strongly under the Scott Dunn brand."
Spence founded Aardvark in 1999 with offices in England and Scotland. After he moved to Del Mar seven years ago, he opened up his office on Cedros in Solana Beach. Much like Scott Dunn, his business was high-end travel in Africa, every part of the vacation customized.
"People come to us because they want trips that are personal, quirky, luxury or adventurous," Spence said.
Spence had really never had an intention of selling Aardvark until he received the "flattering" call from Scott Dunn in November of 2015. They told Spence they were looking to open up an office in the U.S. and had seen how successful he had been with Aardvark.
"They really got my background and understood what I had done, how I had started from scratch to set it up and grew a good reputation in San Diego," Spence said.
Spence said it was always a personal plan to expand Aardvark's offerings — they had done a great job with Africa but had a scare when the Ebola Virus knocked their business a bit sideways. It was an easier decision to expand by getting on board with such a well-regarded company.
"There's no doubt we share the same service culture and commitment to quality," Spence said. "The ability to service our U.S. guests with a complete range of worldwide destinations for their vacations is the logical next step for the business here."
Scott Dunn was founded by entrepreneur Andrew Dunn in 1986, starting on the ski slopes of the Swiss Alps. The global company sends guests to more than 100 countries worldwide and in 2014 expanded into the Middle East.
Spence's roots were also on the slopes. He worked as a ski guide in Europe before he took his first trip to Africa when he was 22. The young Englishman worked as a cocktail barman in Cape Town, South Africa and a whitewater rafting guide on the Zambezi River and eventually became a safari guide in Zambia before founding Aardvark.
Since the sale, he and his staff have personally reached out to the some-700 clients who have traveled with them in the last seven years to tell them about their expanded global travel opportunities: multi-generational trips to Bali, honeymoons in Borneo, adventures everywhere from Italy to New Zealand.
Spence has retained his Aardvark staff and brought on new travel experts to help customize a private journey. Each travel expert spends four weeks a year visiting their specialist area, collecting experiences to share with clients. Clients will also have access to Scott Dunn's UK team.
Spence has already expanded his travel itinerary out of Africa — he's already been to Mexico, on a whale watching and snorkeling trip in Cabo, and was in a Scott Dunn villa in the South of France two weeks ago. He hopes to visit the Galapagos Islands soon and has a trip planned to Costa Rica in November.
Scott Dunn USA is "quite a coup" for San Diego and Spence is looking forward to offering a whole new world of travel ideas and destinations with clients.
"After 17 years, this 47-year-old is learning new tricks and it's been really exciting," Spence said.
For more information, call 858-523-9000 or visit www.scottdunn.com,
---