Accomplished Pfizer executive director focused on the development of diagnostic tests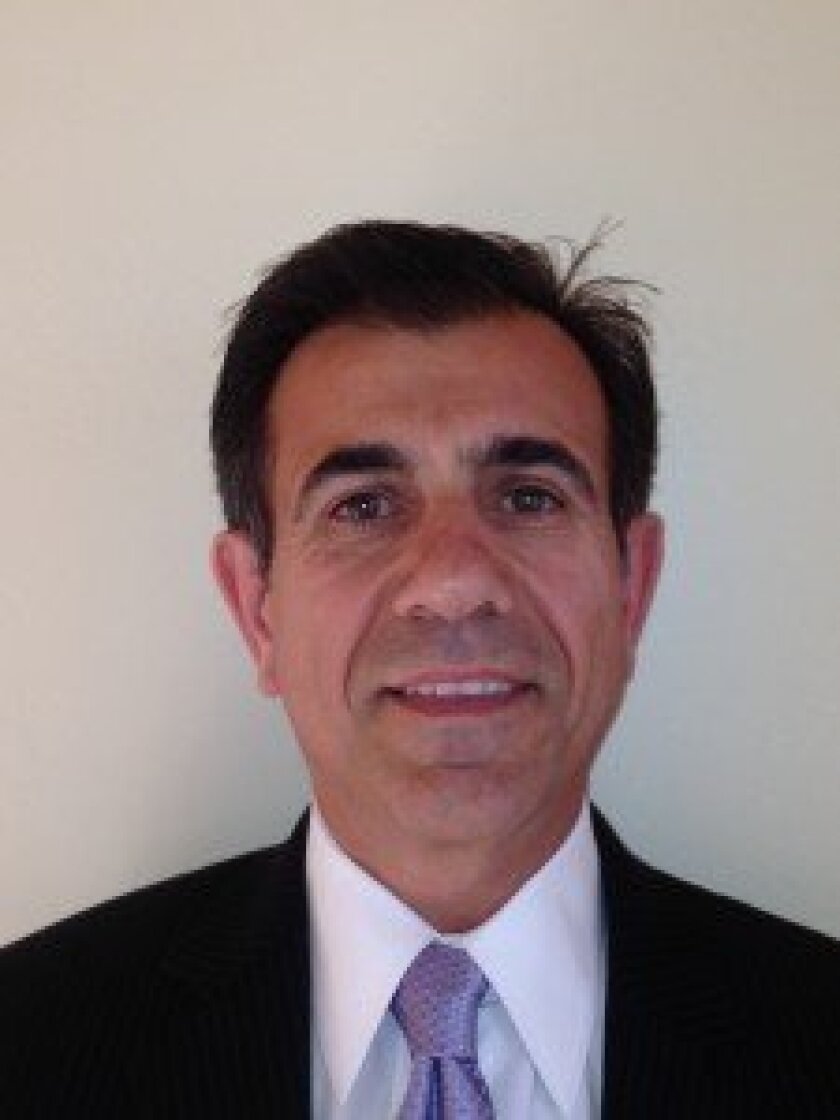 By Joe Tash
Increasingly, medical science is moving toward the use of "precision medicines" that target disease based on its molecular or genetic characteristics.
"The more we understand the disease and how it works, the better we can target it and the better we can treat it. That's what precision medicine is all about," said Hakan Sakul, executive director and head of diagnostics with the research and development arm of pharmaceutical giant Pfizer, Inc.
Sakul, 51, is based in Pfizer's La Jolla offices. Recently, he gave a presentation about precision medicines and the diagnostic tests that are developed to work with them to the Del Mar-Solana Beach Rotary Club.
Sakul is a native of Turkey, where he earned his bachelor's and master's degrees. He moved to the United States after receiving a scholarship from the Rotary Foundation. He earned his doctorate in quantitative genetics from the University of Minnesota.
He's been with Pfizer for 14 years and, in his current role, he helps develop the diagnostic tests used to identify patients who carry the genetic markers, which makes them good candidates for new precision medicines.
One recent example is Xalkori, a drug developed by Pfizer to treat patients with non-small cell (NSC) lung cancer. Some 85 percent of lung cancer patients have the NSC type of disease, and of those a small group, perhaps 5 percent, have a gene called ALK.
In those patients, their cancer is triggered when two genes fuse together and produce an abnormal protein.
"Now we've got cancer," Sakul said. "Our drug stops the production of this protein."
The drug actually docks onto the ALK gene, said Sakul, blocking it from producing the cancer-causing protein.
Xalkori was approved in August 2011 by the U.S. Food and Drug Administration, and has now been approved for use in 60 countries.
Sakul worked with a partner company to create a diagnostic test that identifies patients who would benefit from the treatment. The test was first used to identify patients for clinical trials of Xalkori, and was approved by the FDA on the same day as the drug.
Other drug companies are also working on medications that target subgroups of people with diseases such as lung cancer, said Sakul. At Pfizer, precision medicines are a major focus in the research and development area.
At an annual Pfizer shareholders meeting in 2011, company CEO Ian C. Read said, "We expect that in five years many of our late-stage clinical trial starts will reflect a precision medicine R&D approach."
Xalkori is not a cure, but it does shrink patients' tumors, reducing symptoms and extending their lives. "What is amazing is how quickly it does this in these patients," Sakul said.
At present, much of the focus in precision medicine is in the area of cancer treatment, where scientists have made much progress in identifying subgroups of patients with various forms of cancer. In his Rotary presentation, Sakul noted that scientists have currently identified 38 types of leukemia and 51 types of lymphoma. As recently as the 1950s, only three varieties of leukemia and two types of lymphoma had been delineated by researchers. Five-year survival rates for the two cancers combined have risen from zero in the early 1900s to 70 percent today.
As science makes similar progress in other areas, such as Alzheimer's disease, diabetes and schizophrenia, drug companies can work to develop targeted drugs for subgroups of patients. But the drug-makers' advances must track the pace of scientific discovery.
"We can't control the speed of science," he said.
After earning his doctorate, Sakul worked for a biotech company in San Diego. Later, his career took him to San Francisco, Boston, Connecticut and Idaho. He jumped at the chance to transfer back to San Diego five years ago.
Sakul and his wife, Karin, have three children: Benjamin, 18, Melissa, 14, and Ryan, 11. When he's not focusing on developing new diagnostic tests to work with precision medicine treatments, he enjoys bicycling (riding regularly to work), along with playing soccer and stand-up paddle boarding.
He also travels extensively for his job, and visits friends and relatives in Turkey when he can.
---