Actress Mariel Hemingway shares family history in documentary to raise awareness of mental health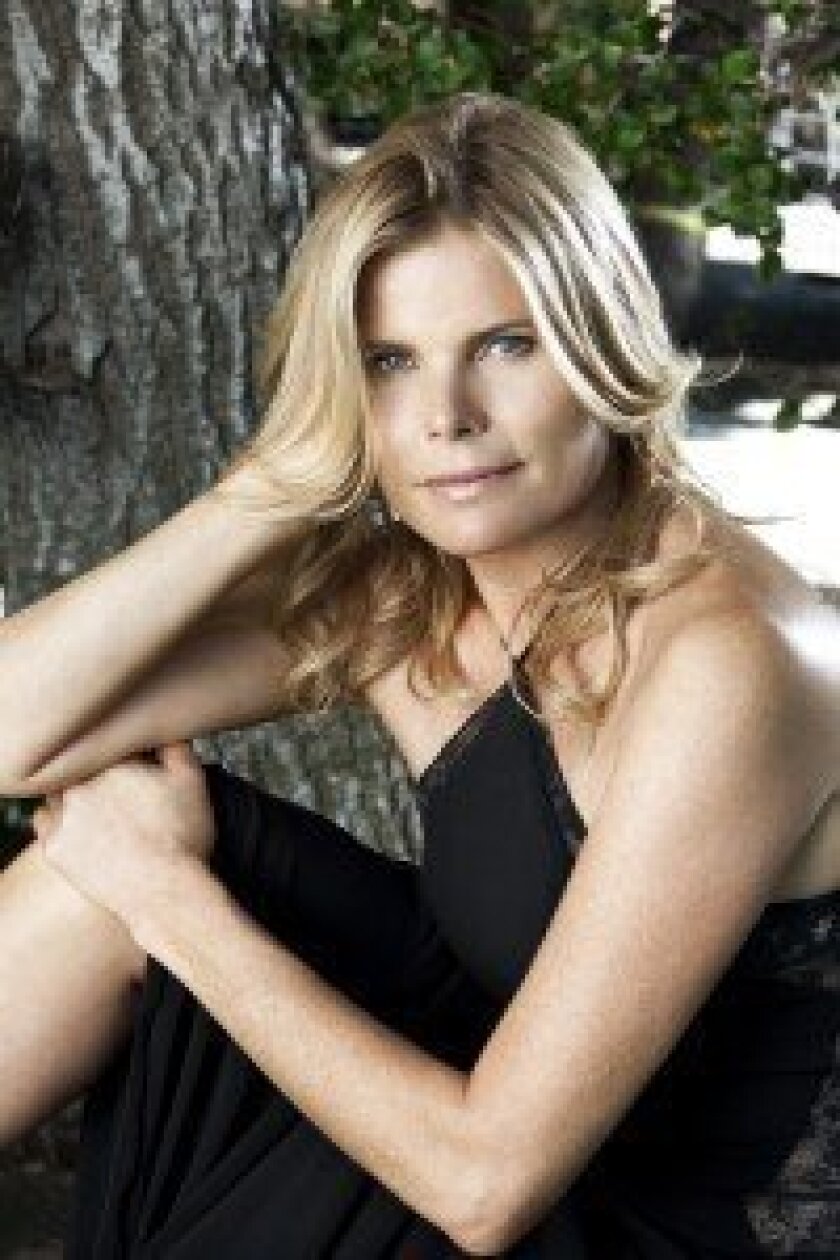 By Kristina Houck
Although Mariel Hemingway said she has been "running from crazy" her whole life, the granddaughter of writer Ernest Hemingway shared her family's history in a new documentary to raise awareness and understanding of mental health.
In coordination with Sharp Mesa Vista Hospital, the San Diego Film Festival will honor Hemingway with a Humanitarian Award on Oct. 5 for her role in "Running from Crazy," which focuses on her personal history of mental illness and the suicides of seven relatives, including her sister and grandfather.
"I'm just thrilled that this film is getting the kind of exposure needed to help mental illness come out of the darkness," said Hemingway, 51. "[The award] is another opportunity to make mental illness visible."
Directed by Oscar winner Barbara Kopple, "Running from Crazy" took two years to complete and premiered at the Sundance Film Festival. By using archival family footage, the film explores the Hemingway legacy. Kopple frames the film with Hemingway's relationship to her model sister, Margaux, who took her own life in 1996.
From examining the suicides of her family members to addressing her own battle with anxiety and depression, Hemingway said making the documentary was "challenging at times."
"Some things were hard," said Hemingway, an actress, author and mother of two daughters. "But actually, once you speak about them out loud, the power that they have over you dissipates."
Hemingway said she spent years searching for answers to her unhappiness before she discovered a path toward happiness, which includes healthy eating and living more simply. She writes books about her life, yoga, nutrition and well-being, including her most recent book, "Running with Nature," which was co-written by her partner Bobby Williams.
"You can't have mental wellness if you don't have body wellness, and you can't have body wellness if you don't have mental wellness," said Hemingway, who is also producing a film based on her grandfather's set of memoirs, "A Moveable Feast."
"To have true holistic health, body, mind and spirit go together."
The San Diego Film Festival will screen "Running from Crazy" at 6:30 p.m. on Oct. 5 at University of San Diego's Theater of the Joan B. Kroc Institute for Peace & Justice. For tickets to "An Evening with Mariel Hemingway," which includes a discussion moderated by film critic Jeffrey Lyons and a dessert reception, call 1-800-82-SHARP or visit Sharp.com/mesavista.
"I think the film is ultimately uplifting," Hemingway said. "It should give people a feeling of, 'Wow, there's something I can do. I'm not alone.'"
For more information about the San Diego Film Festival, visit sdfilmfest.com.
---