Addison's Chef William Bradley wins Robb Report Culinary Masters Competition for 2014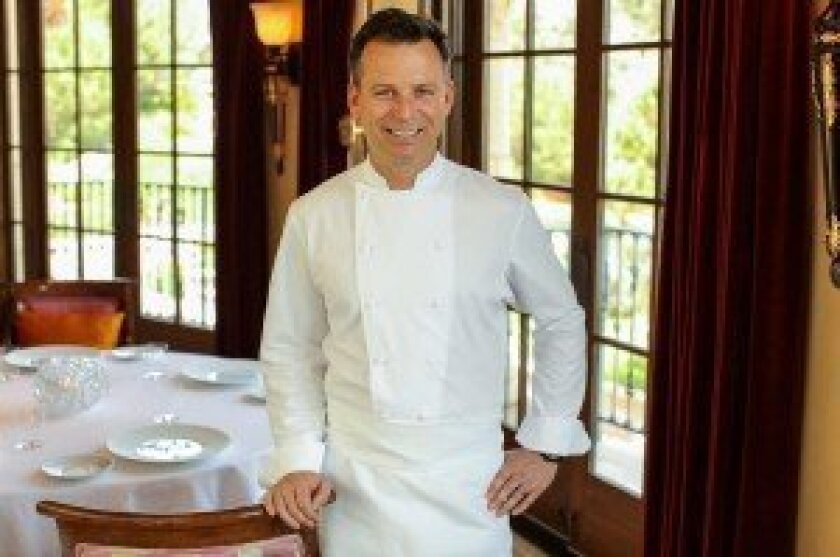 Unveiled in the January 2014 issue of Robb Report, the magazine has named Executive Chef/Director William Bradley of Addison, the signature restaurant at The Grand Del Mar, as the winner of its second annual Culinary Masters Competition. Bradley, nominated for this competition by master chef Thomas Keller, showcased his elegant, winning five-course dinner at the Fairmont Miramar in Los Angeles on Aug. 10, 2013.
"It was an honor to nominate Chef William Bradley for this competition and I congratulate him on this distinguished award," said Keller. "William's food is focused and he refines simplicity to the utmost degree. He represents the future of our profession and I look forward to watching him continue to grow and shine in the years to come."
"To be nominated by esteemed Chef Thomas Keller and identified as a culinarian who he endorses as one of the finest of the next generation is such a great honor in itself," said Bradley. He continued, "And now to have my food judged and be chosen by a group of discerning Robb Report readers as the new Culinary Master of 2014 is quite a meaningful distinction."
"We're thrilled that our talented Chef William Bradley won this prestigious honor," said Thomas Voss, president of The Grand Del Mar. "Robb Report represents the best of the global luxury market, and this high level of connoisseurship is what we always strive for at The Grand Del Mar."
The Culinary Masters Competition involves assembling a stellar panel of five master chefs and challenging each of them to nominate the chef he or she believes is worthy of consideration as a shining kitchen talent now and for years to come. Daniel Boulud chose George Mendes; Thomas Keller picked William Bradley; Nancy Silverton nominated Justin Smillie; Jean-Georges Vongerichten selected Alex Stupak; and Masaharu Morimoto opted for Yoshinori Ishii.
The five nominees presented their work in a series of five-course competition dinners held in luxurious venues in Los Angeles and New York City benefiting charities of the master chefs' choosing. The chefs were tasked with preparing meals that reflected the breadth and depth of their ongoing achievements in the kitchen. The dinners were judged by a group of 60 Robb Report readers and editors – based on criteria that ranged from presentation, technique, originality and overall deliciousness. Some of Chef Bradley's courses included Alaskan King Crab with avocado, baby romaine and sauce anchois; his signature White Corn Velouté with bacon custard, black truffles and chanterelles; and Ris De Veau Panés with escargot, arugula and caper confiture. The dinner raised funds for Bocuse d'Or USA Foundation, an organization both Thomas Keller and William Bradley support and endorse.
For dining reservations, please call 858-314-1900 or visit www.AddisonDelMar.com.
---