Afghan Whigs, reunited after 16 years, to perform at Belly Up in Solana Beach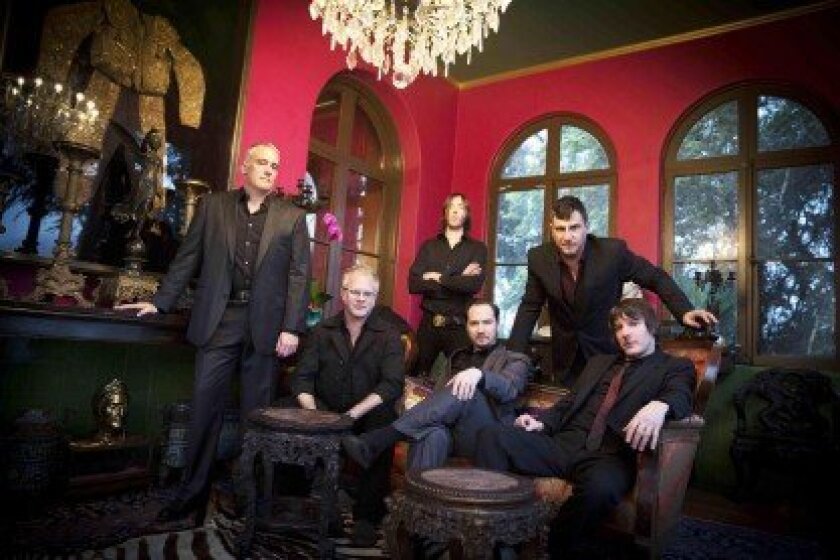 By Rob LeDonne
It's been 16 years since the famed alternative rock act The Afghan Whigs released new music, but the band is back in a big way with a brand-new album, "Do to the Beast," and a nationwide tour that finds itself at Solana Beach's Belly Up Tavern on Oct. 24.
"How long does that feel like? I can't really put it into words," said the group's frontman, Greg Dulli, from his Los Angeles-area home, who's been relishing the past year. "I enjoy all of the parts of putting out a new album; it's impossible to choose just one. The creativity of the entire process is appealing to me."
Since the release of their first EP in 1988, The Afghan Whigs have carved out a place for themselves in the annals of rock history with an array of successful albums and singles including "66" and "Rebirth of Cool."
The band was an indie darling throughout the late '80s and early '90s, until their album "Gentlemen" went mainstream. It spawned a variety of hit singles that received regular airplay on MTV and was released 21 years ago this month. (To celebrate, a deluxe anniversary edition of "Gentlemen" is set for release Oct. 27).
"I'm still not sure what it's like to have 21 years pass," Dulli explained. "Time is always passing, and it's passing now. I remember the making of that record and the traveling that went into it, since most of it was written on the road. In that respect, it feels like yesterday."
Since then, the Whigs became legendary in music circles for being influential on a host of bands that followed, including The National, Interpol, and My Chemical Romance. That's largely thanks to the handiwork of Dulli, who wrote and produced much of the Whigs' catalog, and explained his deceivingly simple process as "coming up with some music you like and putting a melody over it."
Despite all of their rock success and notoriety, the Whigs disbanded in 2001. By all accounts it was an amicable split, and was spurred by the fact that members of the band found themselves living all over the country. (The Whigs first started in Cincinnati; today band members live in New York, New Orleans, and Los Angeles.)
"I did an acoustic tour in 2010 and I was playing some Afghan Whigs songs that I had not played in many years," said Dulli of the impetus for the reunion. "The bass player for the Whigs, John Curley, joined me for some of the shows, and that was the first time in about 10 years we traveled together. That was the lead-up to it, and it just felt very normal."
While Dulli has been active in music during the Whigs' long break (including singing for a new band, The Twilight Singers, and taking part in various producing gigs), the music industry has changed a great deal since the Whigs' heyday.
"I kept on going after the Whigs split; I was not frozen in time," Dulli said. "The recording industry is nothing more than a microcosm of life itself. Change happens, and you adapt or die, it's the law of the jungle. What was so great about the industry 20 years ago anyway? There have always been problems and great things."
Dulli still isn't sure whether this tour or the new album will be the start of something new for the Whigs or a one-time-only thing. For now, he's looking forward to continuing the band's reunion tour and performing at the Belly Up — a long way, indeed, from the band's humble beginnings back in Cincinnati.
Said Dulli, "My feelings for Southern California have always been warm and fuzzy."
Doors open at 8:30 p.m. Oct. 24 for The Afghan Whigs concert, which starts at 9 p.m. For information, visit www.bellyup.com or www.theafghanwhigs.com.
The Belly Up is at 143 S. Cedros Ave., Solana Beach; call 858-481-8140.
---