'Alice in Wonderland' at Solana Pacific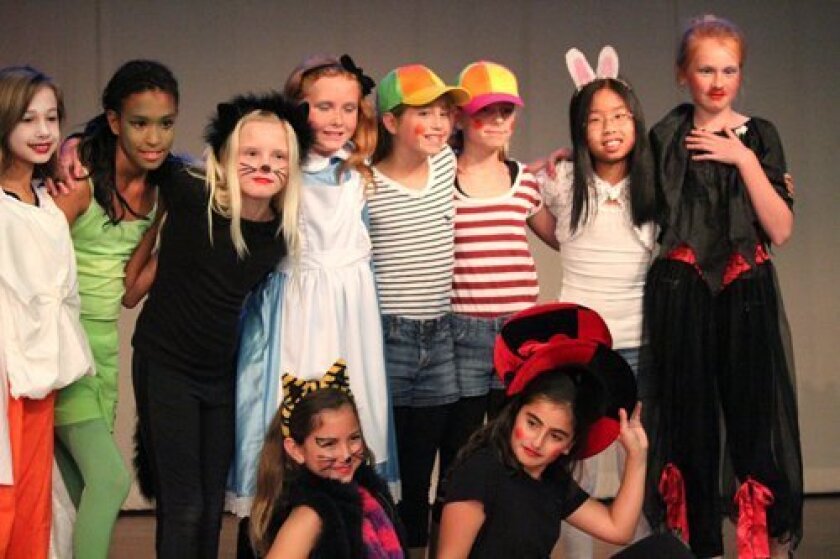 IMG_8301On Dec. 13, Solana Pacific Elementary School, in conjunction with San Diego Junior Theatre, presented Alice in Wonderland. The production was directed by San Diego Junior Theatre Teaching Artist Lettie S. De Anda at Solana Pacific.
The production featured Rachael as Alice, Emily as Sister/White Rabbit, Brooke as Dinah/Door Mouse, Pauline as the Doorknob, Anna as Tweedle Dee, Colette as Tweedle Dum, Jordan as the Caterpillar Danielle as the Cheshire Cat, Kate as the Mad Hatter, Megan as the March Hare and Julia as the Queen of Hearts. This class taught by De Anda is a great opportunity to focus on the nuts and bolts of acting. Students learn theatre terminology, stage directions, how to take down blocking, techniques for entrances and exits and other skills that combine the creative with the technical. Students work on all these skills while putting together a short version of "Alice in Wonderland." This class is wonderful preparation for being in a stage play, according to De Anda.
---