Alvarado House still has no home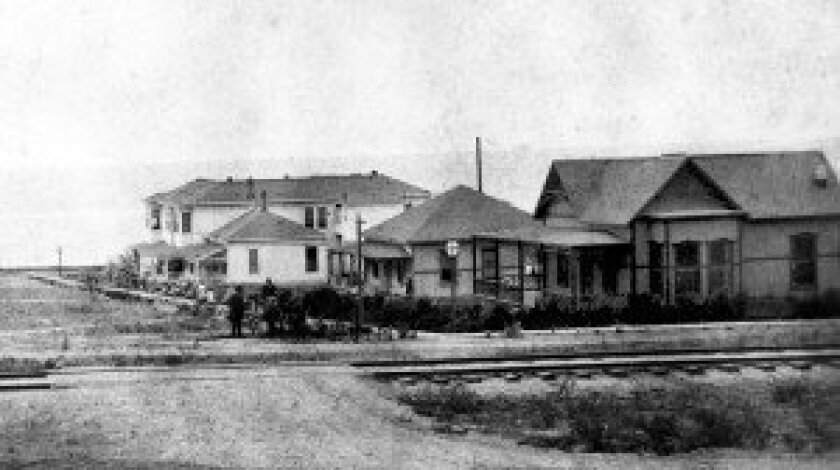 By the Del Mar Historical Society
Alvarado House was the first house sold by Jacob Shell Taylor, the original developer of Del Mar, in 1885. On Nov. 5, 1885, the house was bought by Don Diego de Alvarado (no relation to the Don Diego of County Fair fame). It was located on the lot next door to Taylor's magnificent two-story resort hotel, Casa Del Mar, and would eventually become 144 10th St.
Fresh water was supplied by Taylor to house from local artesian wells; however, there is no evidence that the water was piped into the house.
The house was occupied for 100 years until 1985.
Another of its notable residents is Bill Arballo, former city councilman and mayor. Arballo came to Del Mar with his father and two sisters in the mid-1930s and lived in Alvarado House for 36 years. In 1985, the property was sold, and the new buyers wanted to build a new larger home.
After some negotiation, the structure was given to the Del Mar Historical Society and moved to the City Hall parking lot. It sat there, still up on the moving blocks, for three years while the society searched for a new site. When none could be found, an agreement was reached with the 22nd Agricultural District for the house to be sited in the Garden Section of the San Diego County Fairgrounds, with the stipulation that the house be maintained by the society and be open to the public with docents during the annual fairs.
The house that used to be a home has sat forlornly for 26 years, still up on the moving blocks.
---