Amid dreaming of success, Solana Beach singer strives to give back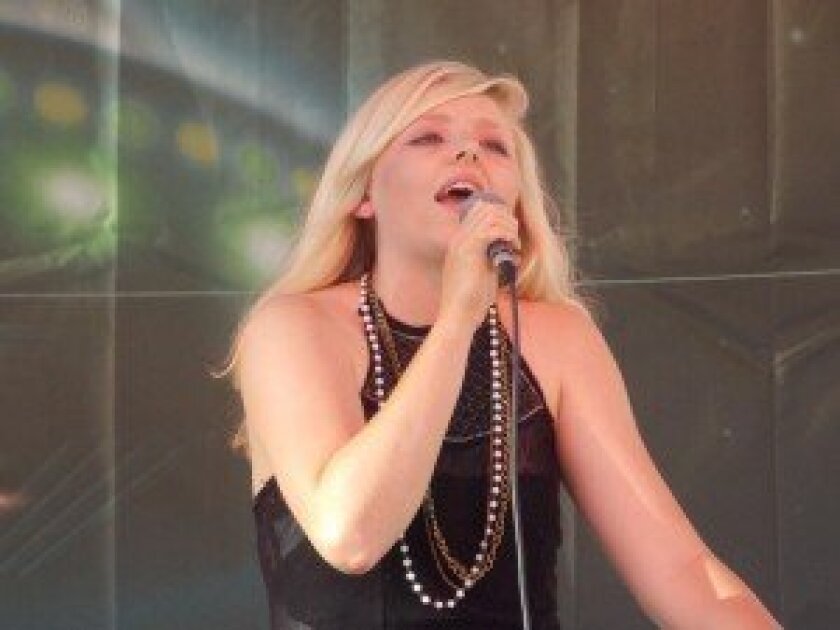 By Rob LeDonne
Solana Beach resident Torrey Mercer may just be one of many sophomores at UC Irvine, but she certainly stands out in a big way thanks to a burgeoning singing career which she has been pursuing since a young age. "My heart and soul is music and it's something I definitely want to pursue in life," she explains. "If everything went my way and I had the career of my dreams, it would be to get signed to a record label and perform."
Mercer realizes that's no easy feat, which is why lately she's been pushing herself more and more to make inroads in the industry. Trekking from gig to gig around Southern California, studying musical theater at Irvine, and managing her own career with the help of her mother, Beth, are all pushing her closer to her supreme goals. In addition, she has released a variety of tracks, most of which she's written; the latest, "Looking Glass," has a positive message about self-worth. "'Looking Glass' is meant to speak to people, have them relate, and help them through tough times," she explains of the new single available on iTunes now. "My purpose in releasing this song, and a major focus of mine, is to help people through music."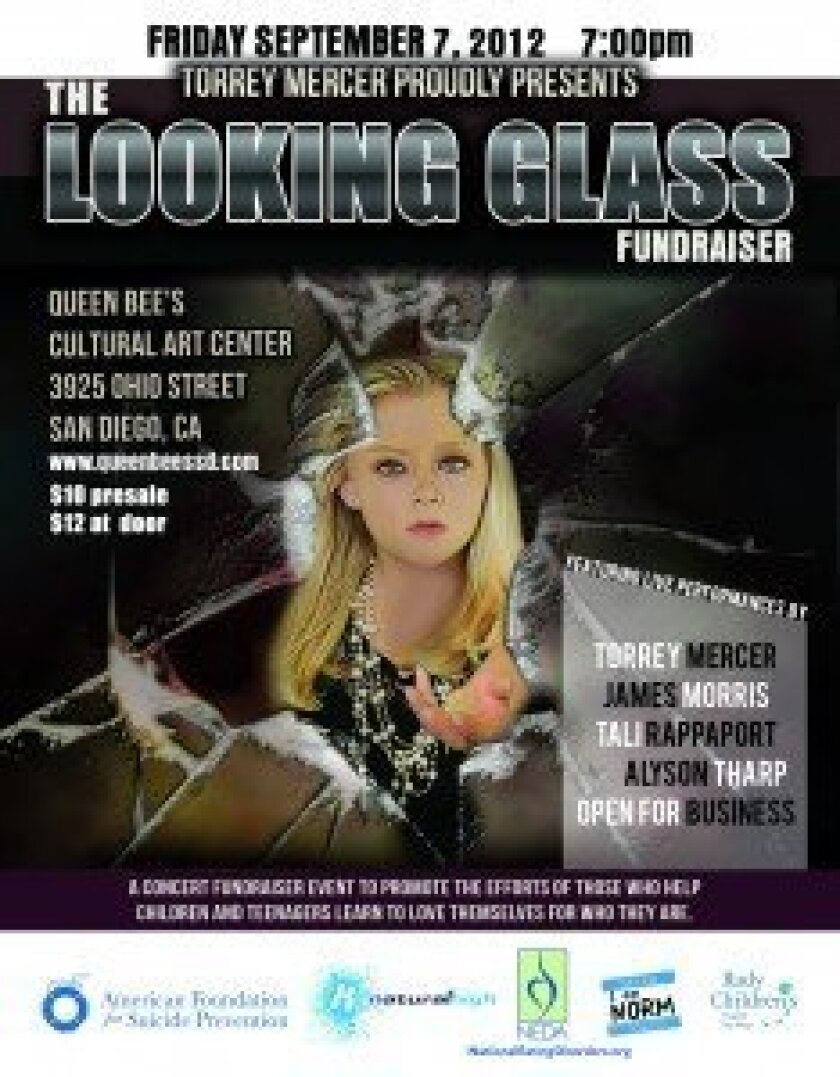 It's that focus and drive to help others which leads Mercer to support various charities and taking part in events that are aimed at giving back to the community, and the track "Looking Glass" is tied to an event she herself is planning. "The idea for the event came about in June," says Mercer. "I thought about doing a fundraiser for some charities and, at the same time, to promote the song."
The result of which is "The Looking Glass Fundraiser," a night on Sept. 7 full of performances by Mercer and her peers, all aimed towards raising money for organizations such as the American Society for Suicide Prevention and the National Eating Disorder Association.
Says Mercer: "I feel like (these charities) aren't supported enough based on all of their efforts. They go unrecognized most of the time, and I think that's unfortunate."
Besides Mercer, some artists in the show were chosen because they are active in charitable work themselves. James Morris, an area singer backs anti-drug organization Natural High, and Tali Rappaport is one of the founders of I Am Norm, which celebrates diversity. Both charities will get a chunk of funds raised from the show.
Even though the event is named after the single she is trying to promote, Mercer is quick to point out she frowns upon people who use charity for their own personal agendas.
"I hate that people sometimes associate with charity just for their own gain, the focus should be on the charity. I'm all about these causes because I have really close friends who've been through hard times that these charities support," said Mercer, who is also active in anti-bullying efforts. Last summer she went on a cross-country bus tour to perform her positive message tracks, and recently spoke at Balboa Elementary concerning anti-bullying as well.
Between school, performing gigs, the theater schedule at Irvine, and other jobs, Mercer admits she rarely has any free time. "Most kids my age work all through the week and party on the weekend. But instead of partying, I'm doing shows whenever I'm not at school or working."
All of that hard work seems to be paying off, one of her biggest highlights so far was performing the national anthem before a Chargers game in front of an excess of 50,000 people.
Throughout it all her mother Beth is understandably proud: " She's doing something she loves and helping others at the same time, I'm very happy about that. She juggles a lot, but I think it's awesome."
"The Looking Glass Fundraiser" will be held on Friday, Sept. 7, at 7 p.m., at Queen Bee's Cultural Arts Center, 3925 Ohio Street, San Diego,
For more information on Torrey Mercer and her "The Looking Glass Fundraiser," visit
www.torreymercerofficial.com
---