And they're off! Track-inspired desserts show around town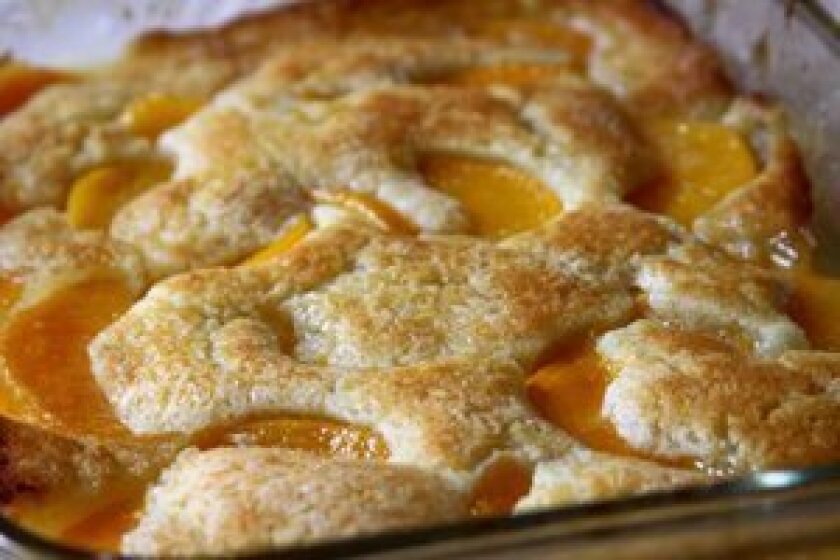 By Catharine Kaufman
Racing fever is in the air (or mare, pardon my pun) with Opening Day at the Del Mar Racetrack just around the bend. The six-week meet that begins on July 18 brings traditional and inspirational racing fare throughout the town.
Desserts are particularly divine and decadent, and ironically cannot be enjoyed by scale-obsessed jockeys whose indulgences are a dropperful of yoghurt or a morsel of a muesli bar. The nags mostly eat oats, forage and green apples.
So it's our job to consume the sweets of the racing season, richer than the purse at the Kentucky Derby. Here's a run-down of the best offerings across the board.
From the Horse's Mouth
Executive Chef Barry Schneider with Del Mar Fairgrounds & Racetrack has a pair of Opening Day desserts at the Turf Club that belong in the winner's circle. You can't lose with the Lucky Golden Horse Shoe Chocolate "Pyramid," smooth like jockey silks, this chocolate caramel mousse has a crispy chocolate hazelnut crunch, and mound of antioxidant seasonal berries.
For the traditionalists, there's Del Mar's house-made warm Peach Cobbler with an almond streusel topping, and dollop of vanilla Haagen Dazs. Chef Barry also recommends checking out the Gastro Celebrity Pub to satisfy cravings for Del Mar's Signature Carrot Cake with cream cheese frosting, and Sky High Frozen Mocha Mud Pie drizzled with chocolate sauce.
Off-track Eating
Chef Bernard Guillas from La Jolla's Marine Room has created a winning "Trifecta" combo, a trilogy of treats on a single plate — a refreshing Hibiscus Blood Orange Tarte, Canton Ginger Pot de Crème and a Feuillantine Gianduja Crunch of hazelnut leaf.
For the gluten-free, there's a Three-Layer Dacquois, piling high flavors of mocha, toffee, pistachio, wild strawberry and Thai basil syrup.
La Valencia Hotel has an outrageous dessert line-up, the field ranging from a Passion Fruit and Vanilla Bean Cheesecake with candied macadamias to a Poached Peach Upside-Down Cake dressed in blueberry sorbet and pecan praline.
Del Mar's "Asian Cowboy" aka Burlap saddles up a peanut kettle corn chocolate banana cream mousse, sesame apricot shortcake with a heavy-handed scoop of mascarpone ice cream, and Vietnamese chocolate brownies.
Fluid Front Runners
If your sweet of choice comes in liquid form, the favorites are good and plenty. These mulit-tasking libations will also ease the pain (if you're losing). At the track the old standbys still flow like the Palomino's manes, including the Del Martini, the Del Mary, the Del Mar Rumrunner and the Del Margarita, either traditional or with an antioxidant twist of pomegranate juice.
For those wearing hats on Opening Day, swing by Del Mar's Davanti Enoteca for a complimentary signature house libation, or sister eatery Mia Francesca for a glass of Italian white Prosecco.
The Pink Lady has a pair of summer juleps — a bourbon strawberry bitters or mottled stewed peaches and mint.Other whistle-whetters include a roasted pineapple margarita and Cabrillo Sangria with dry rose.
Triple Crown Treats
If you're throwing your own Opening Day shindig at home, the dessert field is wide open. Use flavors reminiscent of the Kentucky Derby, Preakness and Belmont Stakes. Some southern Derby delights might include a Mint Julep cake with bourbon butter sauce, a silky crème de menthe Grasshopper Pie, or boozy bourbon truffle balls with candied pecan crust. Memories of Maryland include wild strawberry shortcake or a Black-eyed Susan spice cake with orange, rum and pineapple chunks. For New York state-of-mind desserts try a Belmont Breeze pie incorporating the flavors of the signature cocktail — bourbon, lemon, cranberry and mint.
Crisp and Bubbly Nectarine and Raspberry Cobbler
In honor of the thoroughbreds, here's an oat-loaded cobbler with fresh summery fruit that's a sure bet during track season and always.
Ingredients
5 pounds (about a dozen) ripe-yet-firm nectarines
Zest from one lemon (I prefer Meyer)
2 cups light brown sugar
1 1/2 cups, plus 2 tablespoons unbleached flour
1/2 pint fresh raspberries
1 cup oatmeal
1/2 pound sweet butter (diced)
Dash of salt
Few drops almond extract
Method: Preheat oven to 350 degrees F. Grease a rectangular baking dish with butter or canola oil.
Cut the nectarines in thick slices, and toss in a large bowl with zest, 1/2 cup of brown sugar and 2 tablespoons of flour. Blend in the raspberries. Transfer the fruit to the baking dish. Set aside.
In a separate bowl, combine 1 1/2 cups of flour, 1 1/2 cups of sugar, oatmeal, salt, extract and butter. Mix with an electric mixer until crumbly. Sprinkle on fruit, and bake until golden and bubbly, about one hour. Serve solo or with a generous scoop of vanilla bean gelato.
For additional racetrack recipes, email kitchenshrink@san.rr.com.
---