'Animal Talk': Local resident writes book about communication with animals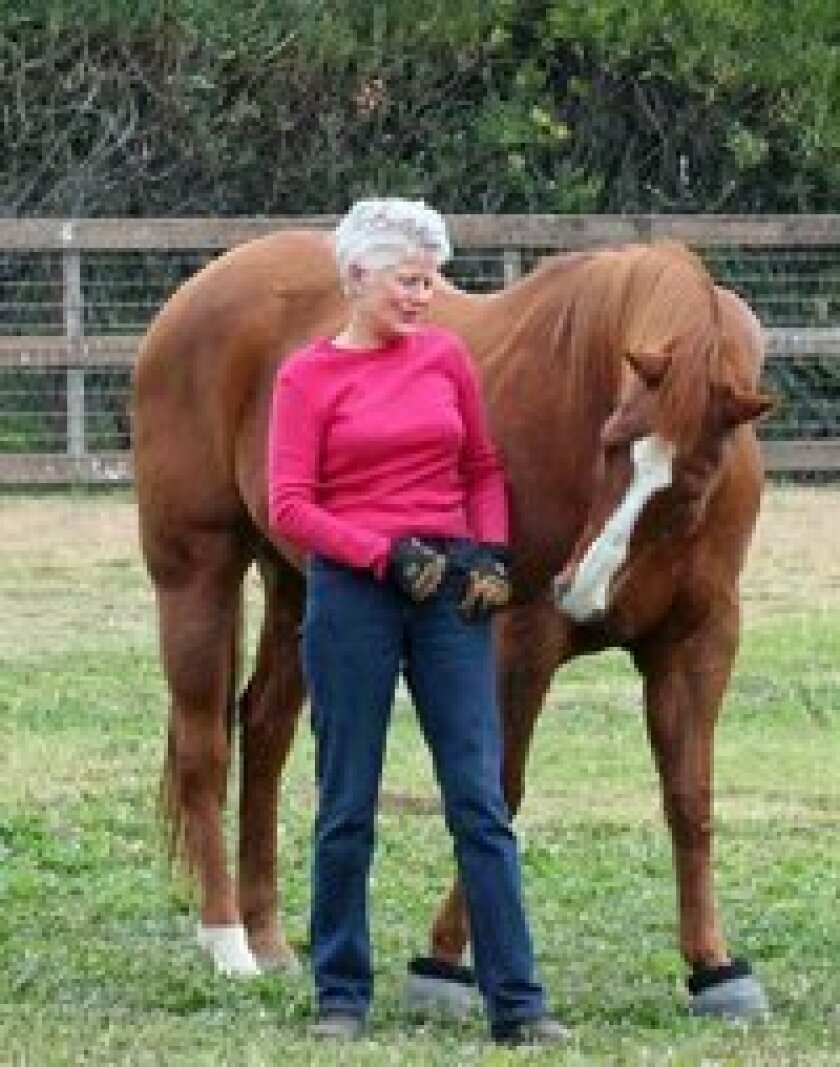 By Claire Harlin
Debra Saum says she's been talking to animals since she was a child.
"As a kid I was always outside talking to the butterflies and I couldn't understand why people couldn't hear what they were saying," said the local resident and author. "If I saw a lizard I would say, 'Are you hot?' If I saw a bird I'd say, 'Are you happy?' At a young age I always wanted to understand if the animals around me felt good, things like that."
Saum recently released the book "Animal Talk, What Do They Have To Say?," a collection of animal portraits she has painted over the years and the amazing things she said these creatures have talked to her about.
"Communicating with animals is the most natural thing. It happens every day between people and the animals they love," she said. "My work simply celebrates that connection we all have with other species."
"Animal Talk" is designed for readers of all ages, and it's an easy read full of short inspirational quotes and original paintings of the animals who Saum said shared those ideas with her. Most of the featured animals are those Saum was hired to paint, and in the process of painting those animals, usually from a photograph of someone's pet.
"I talk to them while I paint them," said Saum, a San Diego native. "The premise is using telepathy, and telepathy takes place whether you are there or not. I can do animal communication sessions over the phone, and people say 'How can you talk to my dog when you are not there with them?'"
Saum explains it like so: Telepathy works on a frequency like brain waves, and animals predominantly communicate through body language or telepathy.
"We can't see thoughts but we can hear them," she said. "We all have a sixth sense; it's all a matter of learning how to use it."
"Animal Talk" isn't Saum's first book. Her book, "Horse As Teacher … The Path to Relationship" focuses specifically on the relationships between people and horses. It is available for purchase at Frustrated Cowboy, a Western boutique in the Del Mar Village, and was fashioned after Saum's relationship with a horse she had for years, Romeo. The book features 10 successful horse women from around the world and the spiritual connections they have with their horses.
Saum also wrote the book "Animal Joy," which, like "Animal Talk," celebrates her concept of "talking art" and features messages from some of her favorite clients.
"Sometimes humorous but always inspiring, these vibrant paintings and pearls of wisdom will touch your heart and open your mind," wrote Saum on her website.
Animal TalkSaum said the things animals have talked to her about are varied, both serious and simple. For example, Saum said a chinchilla named Jasmine once told her she was uncomfortable when her owners would pick her up because they had a funny smell.
"The image I was getting in my head was of someone washing their hands in what looked to be cake flour," said Saum. "I told the owners this, at the risk of them thinking I am nuts."
But Saum said they pointed out a container of chinchilla dust, which chinchillas roll around in to clean themselves, and she put the pieces together — that Jasmine wanted her owners to wash their hands in the dust.
"I always let the animals know that no matter how weird it may seem, I will always convey what they tell me to their people," Saum said.
For more information on Saum, visit www.debrasaum.com or email her at debra@debrasaum.com.
---