Ashley Falls students send care packages to troops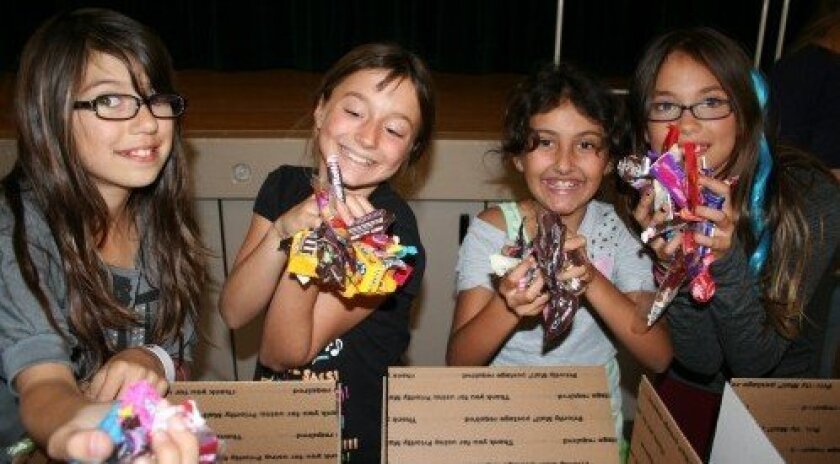 [nggallery id=226]
By Karen Billing
The Ashley Falls Kid Power group gathered up their hard-earned Halloween candy to send in 26 care packages to troops overseas. The group met after school on Nov. 8 to put together the boxes and write letters of gratitude.
Rose Perkins, a Santee resident, helped the children in their efforts. Since 2004, Perkins has mailed more than 2,000 care packages to the troops overseas, which equals a box a day for the last seven years.
It started with sending packages to her El Cajon beauty shop's co-owner's relative. When his deployment ended, she found another troop to support and then another.
"It all just kind of escalated from there," said Perkins, decked out in patriotic red, white and blue.
Whenever she runs out of people who know someone serving overseas, she finds more to support at
.
An Ashley Falls parent heard about her amazing care package operation and contacted her to help the school, which she has been doing since 2006.
Students drew pictures and penned nice letters to the soldiers. In his letter, Max Biedel advised not to "eat too much candy" and to maybe try some "bad broccoli."
"Thank you for serving our country in harsh environments, risking your life and braving enemy fire," wrote fifth-grader Andrew Park in his note. "Your courage surpasses most others in your attempt to protect your country."
---