At just 4, local resident already a winning taekwondo competitor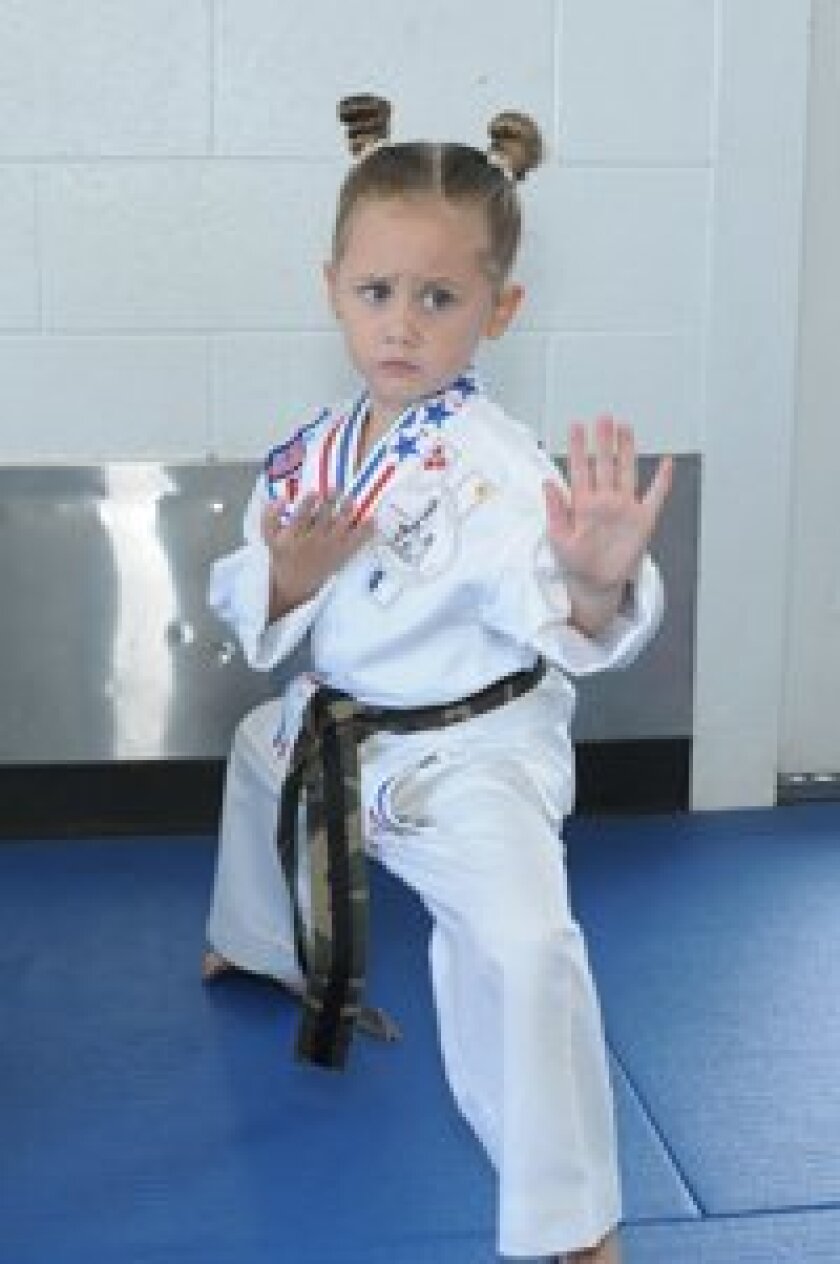 By Karen Billing
Her face showing a fierce look of determination, Channah Zeitung unfurls a series of maneuvers with her taekwondo bo staff, peppered by piercing yells of "hiiyah!" Her moves are impressive but are made even more so by the fact that she is just 4 years old.
The tiny taekwondo artist has pushed her way out of the Tiny Tigers division of children her age and into a junior division, where she is beating competitors three and four years older than her.
Channah, who trains at Carmel Valley's Church's Martial Arts, is ranked first in the state in creative forms. At a recent tournament in Arizona, she won first place in creative and traditional weapons, beating out 7- and 8-year-old competitors. She also placed first in creative forms, which she performs to the fun song "Barbie Girl" with a head full of black feathers.
"Everybody was left breathless by her," said Trish Church of her Arizona performance.
At another tournament in Ventura, she also won four first place finishes in weapons and forms, but has yet to place in the sparring competition, where she is at a slight disadvantage because of her size against the older children.
"I want to be a world champion," said Channah, speaking like an athlete beyond her years with goals set sky high. Then she quickly lapses into 4-year-old mode when she answered how long she thinks earning that world championship will take: "20 hours."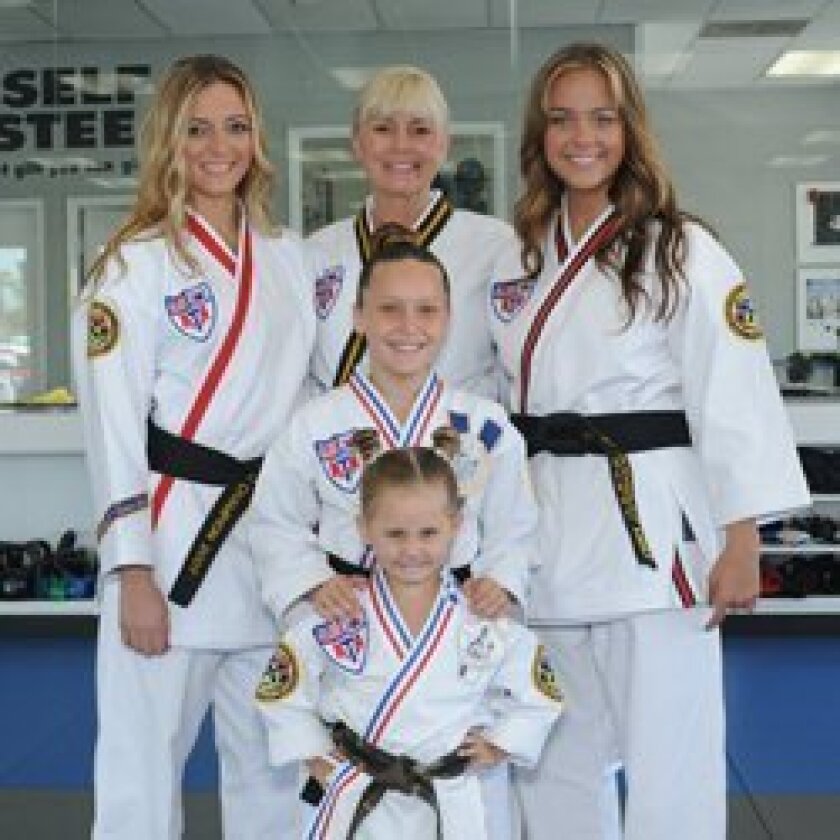 Originally, Channah had been enrolled in dance school, but when it came time for one of their performances, she cried and didn't want to do it ever again. A friend of the family encouraged them to try Church's Martial Arts where she quickly fell in love with the sport.
She was only 2 when she first came into Church's and from the beginning, there was a "wow" factor attached to her, Church said.
Channah currently holds a camouflage belt and the next belt level is green, which she will test for in two weeks.
At 4, she trains three to six hours a day and is incredibly focused and driven, Church said.
"Our goal is to get experience in the ring, know what it is to win and know what it is to lose and understand what kind of work ethic is takes to be successful," Church said. "She doesn't like to lose. By the time she's 8 years old she'll be [even more amazing] because she already works like an 8-year-old."
Church predicts she will be a very young black belt, possibly earning it by age 6.
"She is stubborn," Church said. "She always tries really, really hard."
A nod to her hard work and determination, Channah just learned a new blue belt form of over 42 moves, memorizing the routine in about a week and perfecting it in two.
"My little girl has been so inspired by Mrs. Church," said mom Gloria. "She teaches her discipline, integrity, empathy and strength. My 2-year-old has an attention span because of taekwondo. And Channah, this is all she wants to do."
---