AutoMatters: 2014 Toyota Grand Prix of Long Beach (part one)
B
y Jan Wagner
The 40
th
anniversary of the Toyota Grand Prix of Long Beach took place on April 11-13. The occasion was celebrated with a fantastic weekend of racing, featuring an incredible seven race series competing on this world famous street circuit. Add to that absolutely gorgeous weather; a Monaco-like oceanfront location; a friendly, relaxed, party-by-the-beach atmosphere; exhibits and giveaways in the Lifestyle Expo; a collection of rare racecars from 40 years of racing (Formula 5000, Formula One and IndyCar); unbelievable fan access to the cars and drivers; concerts and more. Hopefully you were there to experience it too. If not, put it on your list of things to do next year. In the meantime, I'll do my best to give you a sense of this year's event.
As you can no doubt imagine, there is way too much to cover in just one AutoMatters column. Over the course of two weeks I spent four eventful days in Long Beach. So, I'll start here and continue in the next column.
The action actually began the week before, with the Pro/Celebrity Press Day. That was an opportunity for the celebrities – including Phil Keoghan, host of the popular TV show "The Amazing Race," to get some track time and be available for media interviews and photos. Press Day also included some Motegi Racing Formula Drift action, as well as pace car rides around the track.
The stage was now set for race week. On Thursday members of the media heard from dignitaries and met the drivers. Last year I interviewed IndyCar driver Takuma Sato before he went on to win, in the process becoming the first Japanese driver ever to win an IndyCar race. He drives for legendary racer A. J. Foyt. Naturally I sought out Takuma for another interview this year. He was as gracious and approachable as ever, and I wished him good luck.
There was practice and some qualifying on Friday, with racing and more qualifying on Saturday. The first race of the weekend was the ever-popular Toyota Pro/Celebrity Race. The field of celebrities – and a few Pros (who started 30 seconds back from the celebrities), raced identically race-prepared Scion FR‑S sports cars for ten laps around the track. As was inevitable some sheet metal was bent by the end of the race, which was won by celebrity Brett Davern, star of MTV's hit series "Awkward." Max Thieriot ("Bates Motel") was second, followed closely by Adrien Brody (Academy award-winning actor in "The Pianist"). Phil Keoghan finished in fourth.
By virtue of his celebrity win last year, Rutledge Wood ("Top Gear USA") moved up to the Pro ranks this year. Despite his 30 second Pro handicap, he came in a respectable eighth, just behind fellow Pros Kyle Petty (sixth) and Al Unser Jr. (fifth). Actress Tricia Helfer, the highest-placing female driver, came in tenth in the 19-car field. The race will be televised on April 27
th
on CBS Sports.
Next up on Saturday afternoon was IndyCar qualifying. Drivers competed in two groups, with the quickest from each group squaring off against each other for the coveted pole position.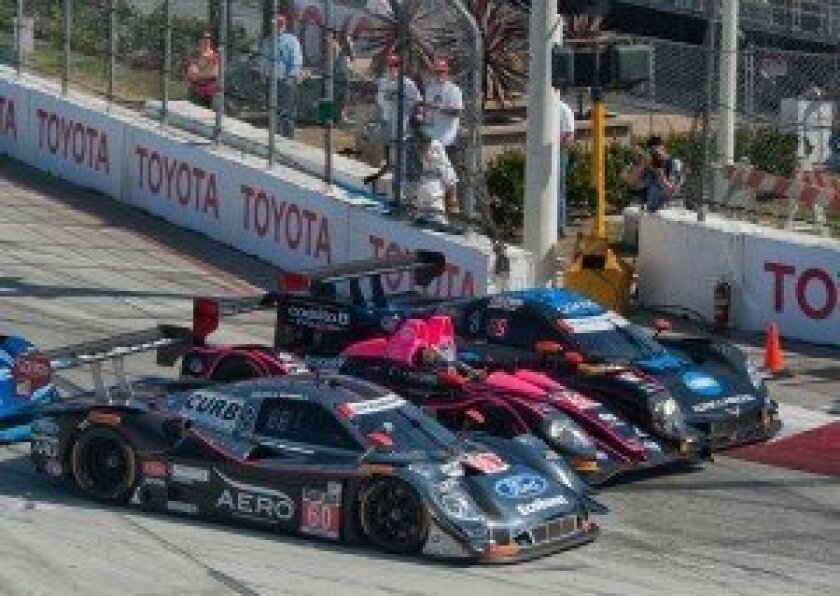 Racing continued with the Tequila Patron Sports Car Showcase in the Tudor United SportsCar Championship. This race consisted of big, powerful, purpose-built racecars. These included the race-winning Ford EcoBoost/Riley, driven by the duo of Scott Pruett (California) and Memo Rojas (Mexico), as well as Corvettes, Porsches, BMWs, Vipers, Mazda prototypes, Ferraris and more. The list of drivers included an international who's who of well-known, veteran racers including Bill Auberlen (California), Giancarlo Fisichella (Rome), Dirk Muller (Switzerland), Boris Said (Escondido, CA), Jan Magnussen (Denmark), Michael Vallante (Canada), Christian Fittipaldi (Brazil) and many more.
Next on the schedule was qualifying for the Pirelli World Challenge.
The racing wrapped up on Saturday night with the exciting Motegi Racing Super Drift Challenge. The top 16 drivers paired off, competing to narrow the field until the winner – Daigo Saito (Lexus SC 430), was ultimately determined in a wheel-to-wheel shoot-out with Kenneth Moen (Nissan S14). Drivers were judged on three criteria: line, angle and style/overall impression. Pairs of racecars drifted side-by-side, smoke pouring from their tires as they drifted close to the walls under the bright lights. By the end of the evening, car body parts were all around the circuit.
Enjoy Sunday's wild racing action in the next AutoMatters. Until then, as always, please write to
with your comments and suggestions.
Copyright © 2014 by Jan Wagner – #328r1
Auto
Matters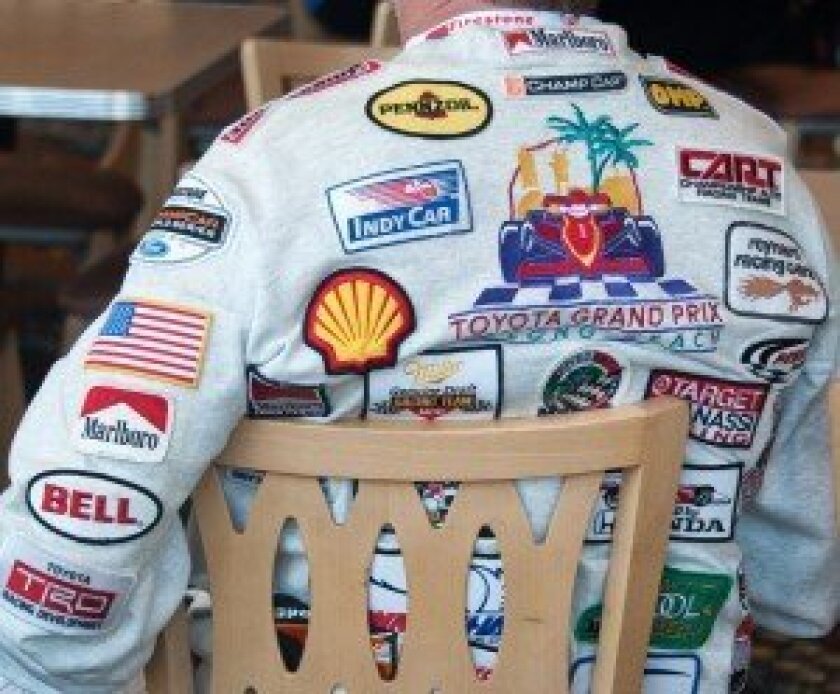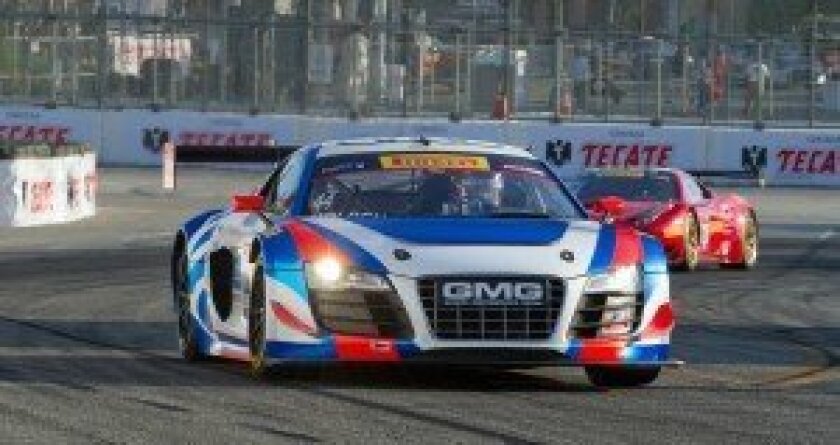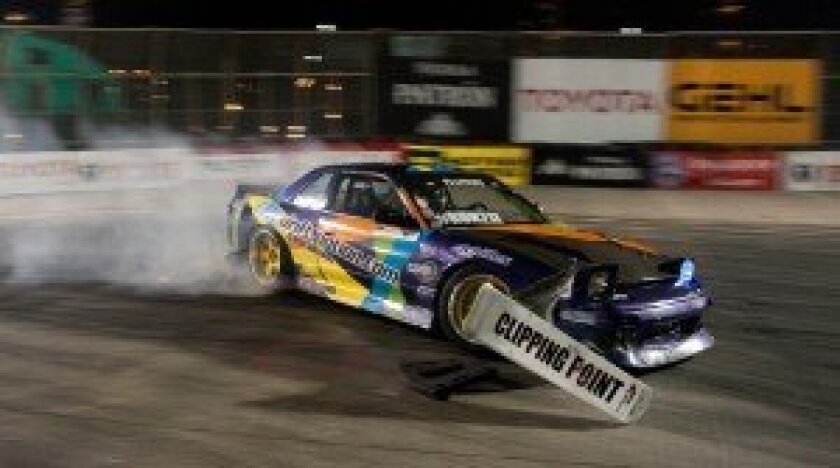 ---