AutoMatters: Logitech G27 Racing Wheel & Kanex Computer Accessories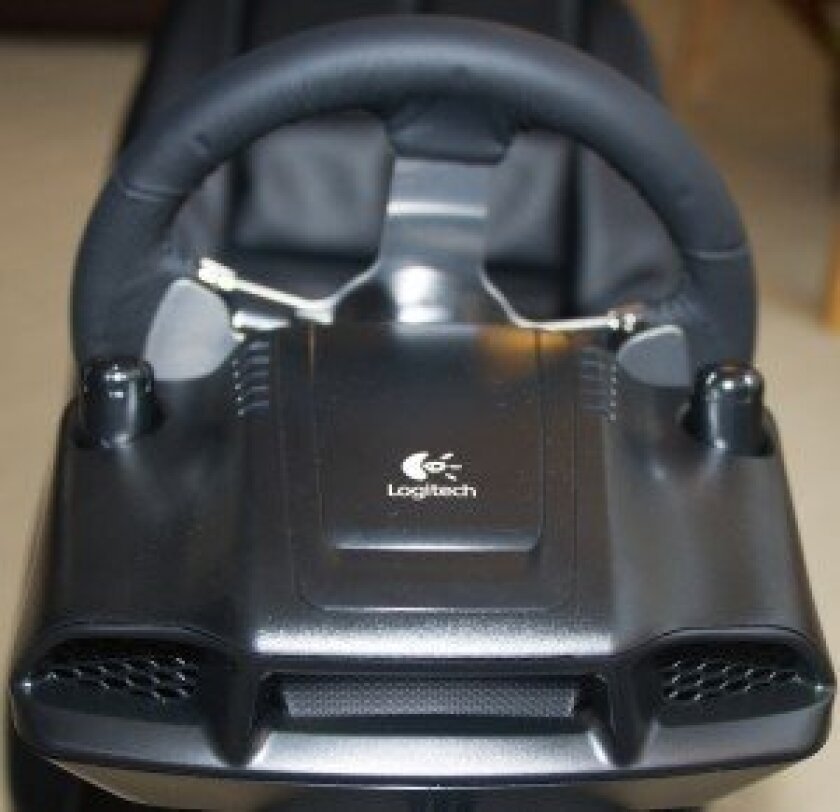 By Jan Wagner
Logitech's G27 Racing Wheel (https://gaming.logitech.com/en-us/product/g27-racing-wheel) is intended to bring what they describe as "a simulator-grade racing experience to the PC and PlayStation 3." More than just a steering wheel, it also includes pedals and a manual shifter.
You may recall that I recently reviewed (in AutoMatters #320) GRAN TURISMO 6 for the PlayStation 3. While I really enjoyed playing this driving game (and spent far, far too much time doing so), I was less than completely satisfied using my old, pre-Play Station 3 steering wheel and pedals. Needed buttons were missing and the steering response was not good. I figured out a temporary workaround using it and a PlayStation 3 controller while I reached out to Logitech for help.
They sent me a G27 to review. It works well with the PlayStation 3 and adds the functionality of a six-speed gated shifter. The materials are greatly improved, as is the driving experience that it provides.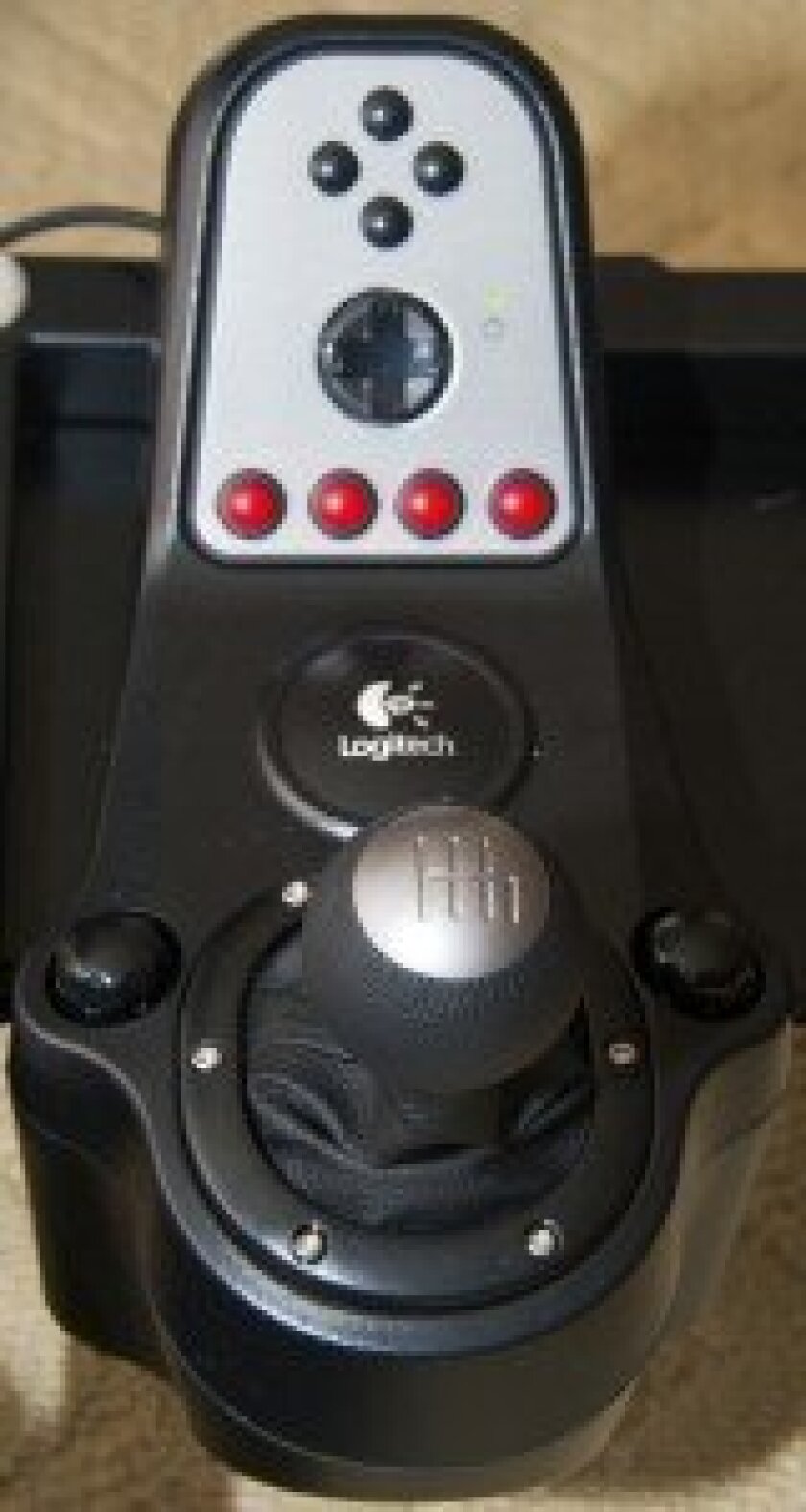 The steering wheel is wrapped in real, hand-stitched leather. It would not seem out of place in an actual car, and it offers dual motor force feedback and helical gears. Unlike in my previous experiences with the steering in driving games, my cars no longer wander from side to side. The shift paddles are steel and there are RPM/shift indicator LEDs. The gearshift knob is wrapped too.
The pedals have a very solid, substantial feel and provide firm, realistic resistance when stepped on. The retractable carpet grip keeps the pedals in position during spirited drives.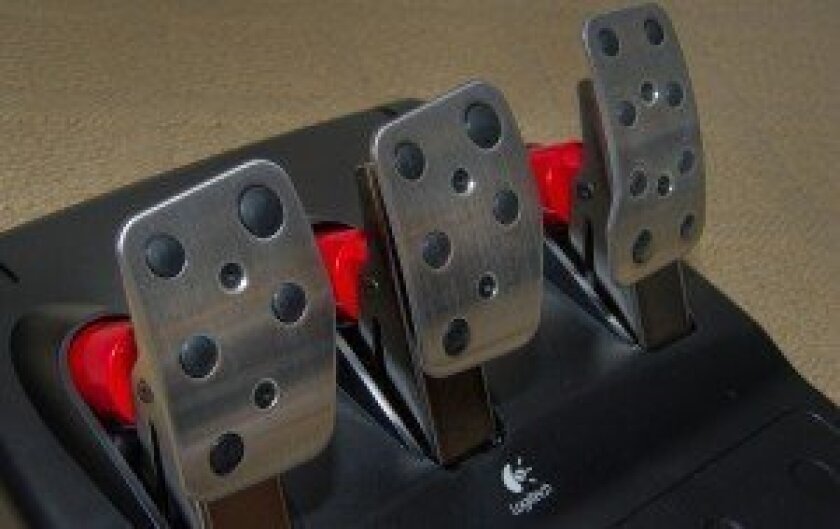 While driving in GRAN TURISMO 6 I did not hold anything back, and at first I crashed frequently. However I kept trying again. My crashes became less frequent and my lap times improved dramatically.
This driving experience using the Logitech G27 really helped me the next day, as I competed in an SCCA autocross. Usually, due to my concerns about the possibility of damaging my car, I tend to autocross somewhat cautiously. In so doing I'm sure that I give up a little in my lap times. Yet on this day, after spending several hours using the G27, my driving style was decidedly aggressive and I was hyper-focused on taking efficient, precise lines through the course. I attribute the improvement in my lap times to having spent several hours the evening before using my new G27 'driving simulator.'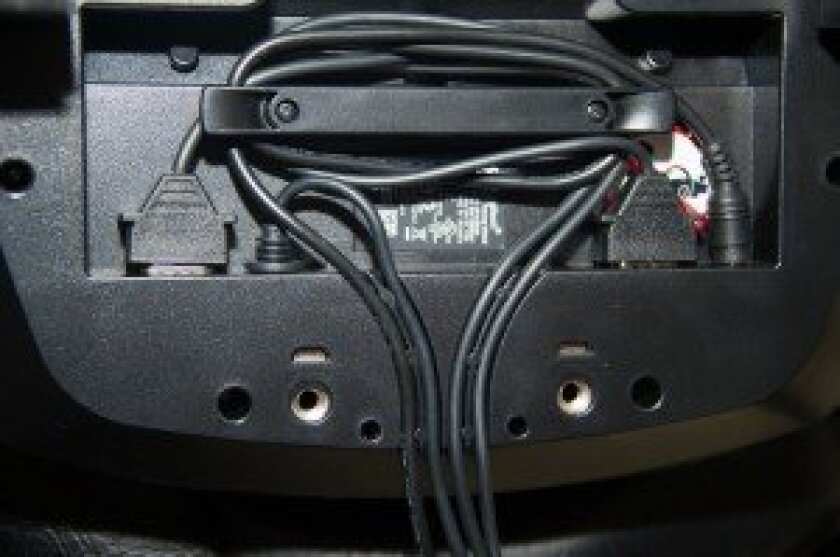 Now the weak link in my at-home driving simulator is its seat, and how the gear shifter and pedals are connected to it. It sits on the floor, with an adjustable extension for mounting pedals and no way to attach the gear shifter.
The platform for the pedals is way too small for the G27's larger pedal assembly, so I had to detach it and place the pedals on the carpet. I use a cardboard box to elevate the system's wires, to keep them away from my feet.
Since there is nowhere to mount the gearshift lever assembly, I clamped it to the unused seat's pedal bracketry. It moves around when I shift gears.
Fortunately, there is a solution in the G27's box. A brochure from a company called Playseat describes some really cool racing seats that are very well suited for use with the G27. I'll try to get one of those to review for you.
Next, I am always on the lookout for Mac-friendly computer gear to help my write these AutoMatters columns. If you've ever struggled with the lousy ergonomics of using a laptop computer's keyboard or a tablet for typing, while trying to position its screen at a height that will not give you a stiff neck looking at it, you will really appreciate this cool computer accessory from Kanex.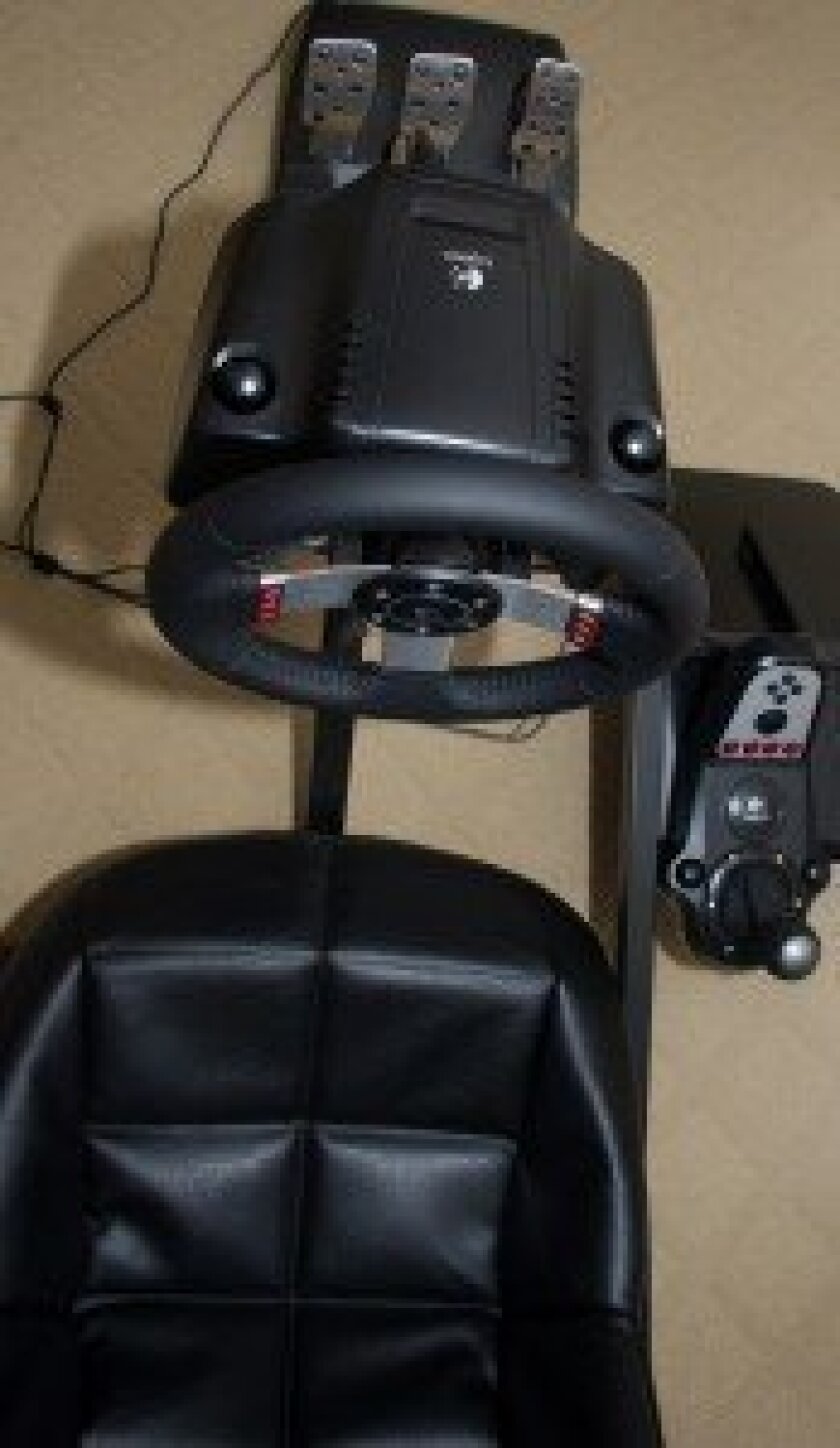 I've been absolutely blown away by their new Multi-Sync Bluetooth keyboard (https://www.kanexlive.com/keyboard). Described as "the first full-sized wireless keyboard for Mac" (it includes a numeric keypad), you can place it comfortably in relation to your device's screen. Also, it can be shared between multiple devices (Mac, iPad and iPhone). That eliminates the need for multiple keyboards. I use mine to effortlessly type on both my Mac desktop and laptop computers.
The Kanex "simpleDock" is an attractive 3-port USB 3 hub, Gigabit Ethernet and charging station for use on a desktop. Suitable for home or travel, their "DualRole" combines Gigabit Ethernet and a 3-port hub. They also offer a fully powered, 4-Port USB 3 Hub.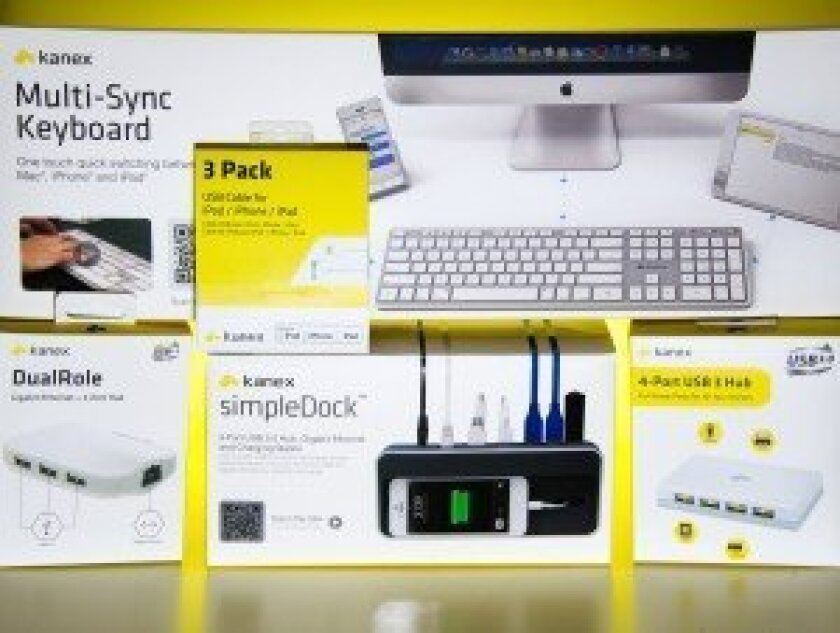 As always, please write to
with your comments and suggestions.
Copyright © 2014 by Jan Wagner – #326r1
Auto
Matters
---